ANTALYA, Turkey – Padraig Harrington's week at the Turkish Airlines Open has been a study of extremes.
After opening the tournament with a 6-under 65, he struggled on Friday to a 1-over round, only to rebound on Day 3 with a 64 that moved him into a share of third place, just two strokes off the lead.
Asked to explain the difference between Friday and Saturday's efforts, Harrington, one of the game's most articulate players, struggled.
"I don't know to be honest," said Harrington, who needed just 21 putts on Saturday. "Today was just solid all around. I holed a few good putts. Today was the same as yesterday, except today I holed a few putts and yesterday I missed them. So they probably should have been both 67s."
Harrington started the day nine strokes off the lead held by Nicolas Colsaerts and didn't really feel like he was making up any ground despite an opening nine of 29.
---
Turkish Airlines Open: Articles, photos and videos
Full-field scores from the Turkish Airlines Open
---
"I said to my caddie at one stage when we were going around, you know, Nicolas was 16 [under] and every time we looked up he was going further forward," Harrington laughed. "I said, 'It would be a great tournament if Nicolas wasn't in it.' Thankfully he's decided to come back to the field."
Colsaerts made a double bogey-6 at the 11th hole and added two more bogeys on his way to a 1-over 73.
Harrington has been slowed this season, first by elbow surgery in March and then by a freak accident when he was struck in the elbow while giving a lesson to an amateur. The three-time major champion will play next season on the PGA Tour on a minor medical exemption, but his play this week in Turkey is a positive sign.
"I definitely play better when my back's to the wall under a lot of pressure, but I don't play very well on a Thursday morning compared to a Sunday afternoon," he said. "Basically, I love that position. If I mess it up, so be it. I'll embrace whatever happens."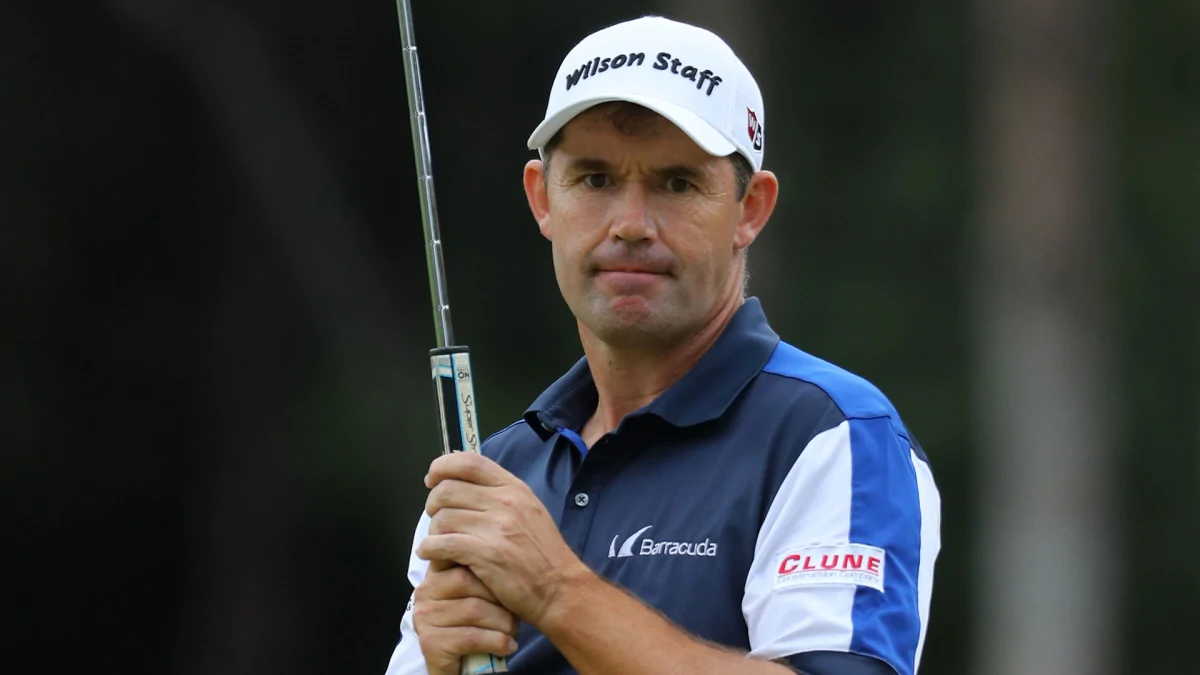 Source: Internet