Hanoi Golf Club (Minh Tri) – For golfers living in Northern area of Viet Nam, you have many choices for golf course as there are dozens there. However, if you want to experience the professional management style of Japanese, you should try Ha Noi Golf Club. In the meantime, this club is the first and only Japanese-owned club course in Viet Nam.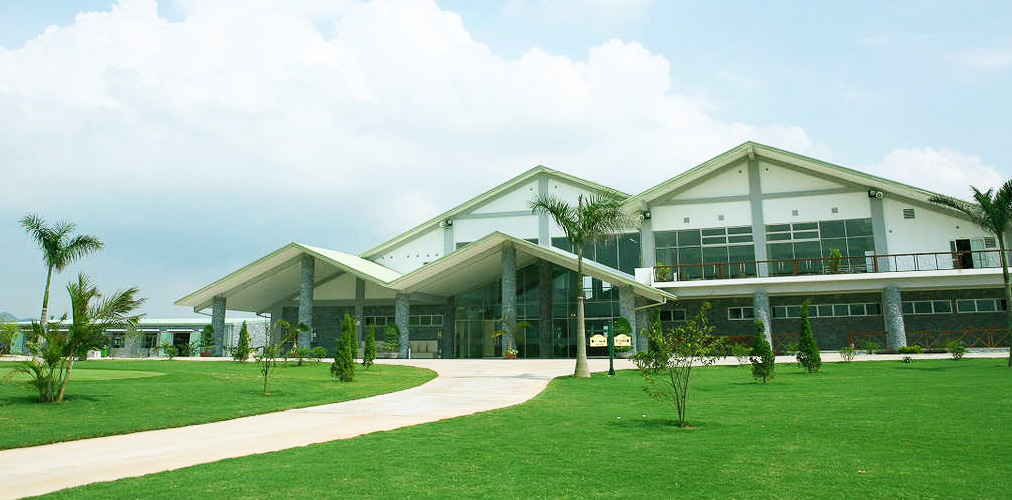 Hanoi Golf Club (Minh Tri)
Designed by Susumu Fujiwara – an experienced Japanese real estate agent with headquarter in The US, who has many memorable works in Kansai and China, once declared Ha Noi Golf Club has a prime position, is an ideal place to have a top course based on what nature has given. Having administration assistance from the Hirao Country Club of Aichi Prefecture of Japan, the site promise to bring premium Japanese lifestyle and unique golf-style to everyone of you.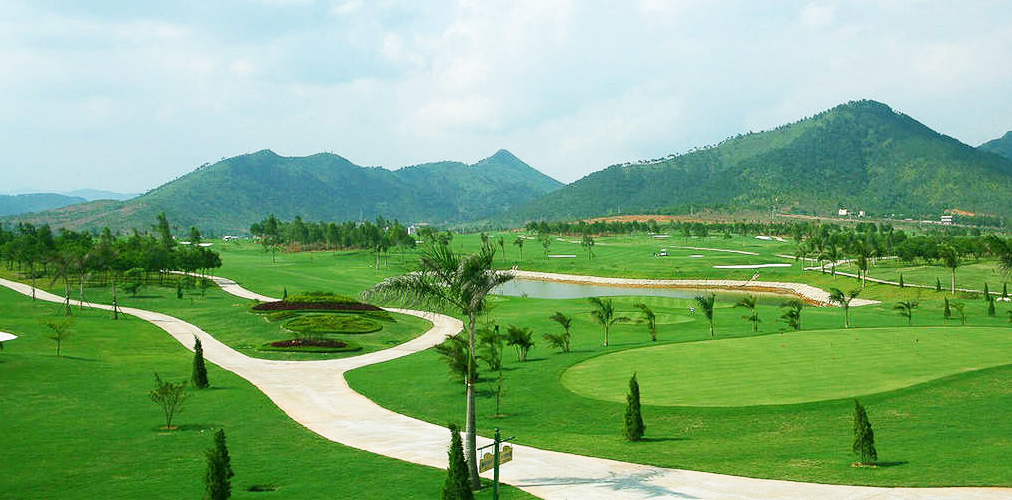 Located right down the foothill, 15-minute away from Noi Bai International Airport and 40 minutes from Ha Noi Center, the site is built over an area of 108 hectares, having 18 holes located alongside of the sloping hill. Started operation since November 2006, throughout over a-ten-year-and-over-development, Ha Noi Golf Club has welcomed millions of golfers up to now and be one of the typical links in the North.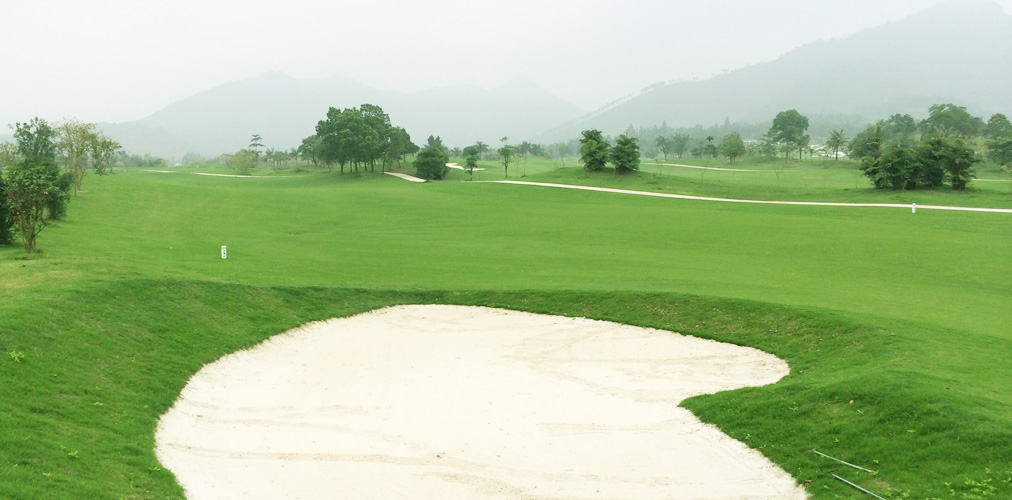 The Greens are grassed with Bermuda Tipton 328 – the current best turf using for sport grounds and having daily maintenance observation Mr Hiromu Nakaoka – a turf specialist leader from Japan.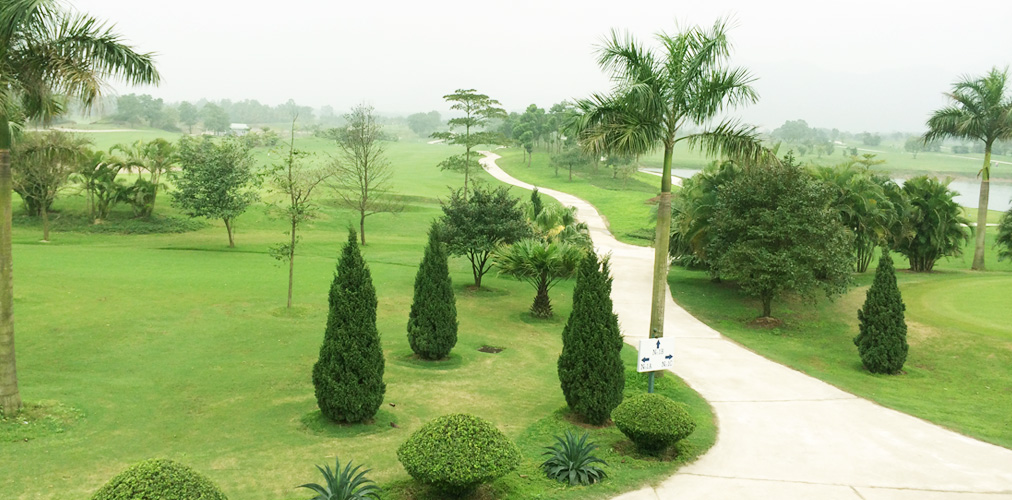 What is special about the club is that instead of having the Clubhouse away from the course and in residential area, the one from Ha Noi Golf Club is situated right in the middle of the course, offering golfer with an unbelievable panoramic sightseeing of the entire complex. Other facilities like restaurant specializes in Japanese dishes, changing room and Bunker and Putter practice area open daily for public entrance.Car and golf services rental are provided for golfers, so please contact the professionals here for more information.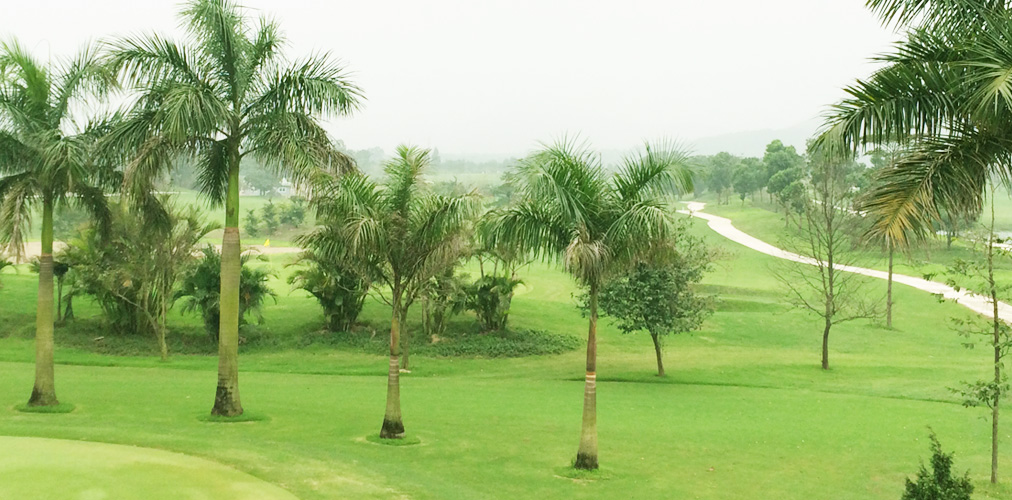 General Information Hanoi Golf Club (Minh Tri)
Design Susumu Fujitwara
Holes 18
Established 1998
Distance About 40 minutes to go to Ha Noi by car
Position Ha Noi
Address Hanoi Golf Club (Minh Tri)
HANOI GOLF CLUB head office is located at the following address:
Minh Tri commune, Soc Son District, Hanoi City, Vietnam
Tel: 0435991365/ Fax: 0435991363
E-mail: [email protected]
(It takes about 15 minutes from the Noi Bai Airport by car)
Map Hanoi Golf Club (Minh Tri)