Following a round of 1-under 69 Saturday, Emiliano Grillo will enter Sunday's final round at Colonial four shots behind leader Justin Rose.
Grillo is hunting his first win since he took the 2015 Safeway Open in his rookie debut as a PGA Tour member.
The young Argentinian finished 11th in the FedExCup points race that season, contending in big events and finishing runner-up at the 2016 Barclays.
In the process, Grillo had to learn to pace himself and that it can be fruitless to chase after success week to week.
"That was a hot run in there," Grillo said Saturday, referring to his rookie year. "I played, in 2016, I played the majors very well. I played the big tournaments very well. I was in contention after two, three days in most of the big events.
---
Full-field scores from the Fort Worth Invitational
Fort Worth Invitational: Articles, photos and videos
---
"I think, you know, I wanted to do better. I pushed for it. Some of the tournaments I ended up being 50th or 60th just because I wanted to play. I wanted to play well so badly. That played against me, so I learned from that. In that rookie year, I learned that."
Grillo was still plenty successful in his sophomore season, advancing to the BMW Championship last fall.
But now he's beginning to regain some of that form that made him such an immediate success on Tour. Grillo has recorded four top-10 finishes year – a T-9 at Mayakoba, a T-8 at Honda, a T-3 at Houston, and a T-9 at Wells Fargo – and will now look to outduel U.S. Open champs in Rose and Brooks Koepka on Sunday at Colonial.
"Well, he's top 10 in the world, so everything he does he does it pretty well," Grillo said of Rose. "You know, he does his own thing. Like I say, he's top 10 in the world. Nothing wrong with his game. …
"He's in the lead on a Sunday. Doesn't matter where you're playing, he's got to go out and shoot under par. He's got 50 guys behind him trying to reach him, and I'm one of those. I've just got to go out and do what he did today on those first five or six holes and try to get him in the early holes."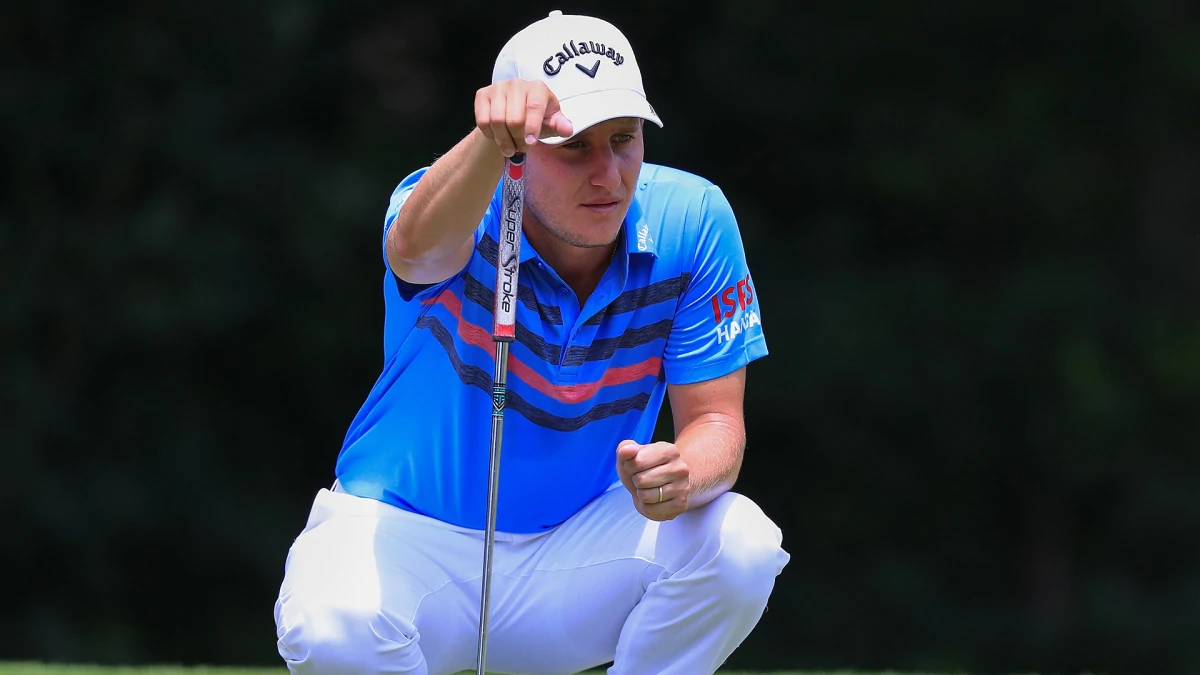 Source: Internet