The 29-minute scene that unfolded on the 13th hole Sunday at Royal Birkdale played a pivotal role in deciding the outcome of The Open, and it's a scene that will be replayed for years to come. But what was it like inside the ropes with the claret jug hanging in the balance?
"Just absolute chaos," said Jordan Spieth's caddie, Michael Greller.
Greller shared some of the emotions he experienced in the moment during a recent interview with Sirius XM PGA Tour Radio. Greller explained that the biggest battle intially was simply finding the ball, which had bounded off a spectator even farther right than he expected.
"I was forearm shivving guys in the crowd there initially," Greller said. "And then out of right field, you hear someone yell, 'There's a ball on the right side of the dune.' And Jordan goes bouncing up there like a billy goat, and I went back down to the fairway because I didn't think it was the ball. I thought there's no chance it could be over there."
But the ball found was, in fact, Spieth's, and a surreal scene then unfolded as he conferred with rules officials over his options. Greller estimated that Spieth was 125 yards right of where Kuchar's ball sat in the fairway, and he leaned on his experience as a sixth-grade math teacher to help craft a yardage with an aid from the Pythagorean theorem.
For Greller, the standout moment came when Spieth calmly realized that his best option may be heading back to the driving range.
"I don't think people can appreciate his being in the situation and for him to have the thought process to think, 'Is the range in play or out of play?'" Greller said. "I mean, you would just assume it's out of bounds. And he asked the question and found out it's in play, and so he knew that he could go back as far as he wanted by taking an unplayable."
The rest of the tale is well-known at this point, as Spieth salvaged a bogey that dropped him one shot off the lead but also sparked a closing stretch where he raced past Kuchar and grabbed the claret jug.
"The cool part was just how slowly everything moved, and how from a mental standpoint there wasn't a sense of panic or 'it's over,'" Greller said. "It was like, if he can get this back in play and make a 5, somehow a 5 but a 6 worst case, it's most likely going to be a two-shot swing. And two shots with five to go is very doable. It was just a bonus that it was only one shot."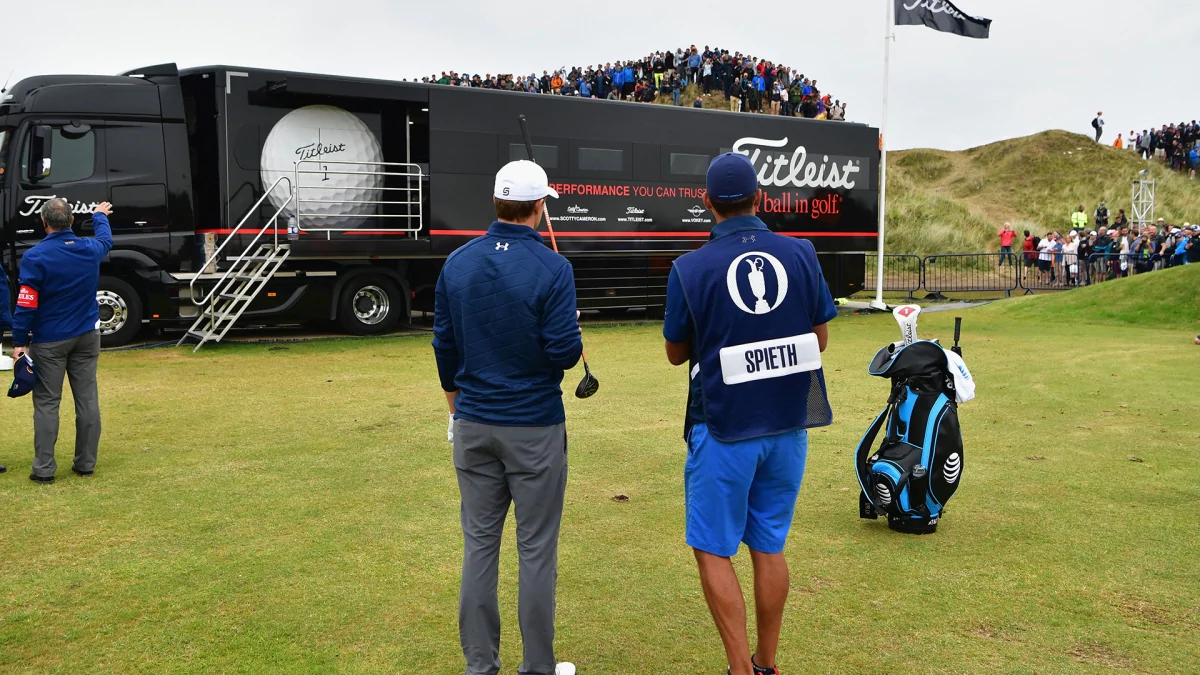 Source: Internet