PHOENIX – Paul Goydos birdied the par-5 18th for a 6-under 65 and a one-stroke lead in the PGA Tour Champions' season-ending Charles Schwab Cup Championship.
Tied for the first-round lead with Tim Petrovic after a 63, Goydos had six birdies in the bogey-free round in warm, sunny conditions at Phoenix Country Club.
"I was very, in a sense, for lack of a better word, simple," Goydos said. "I hit a lot of fairways, hit a lot of greens and I made six putts for birdie. A couple of them short and a couple of nice mid-range ones. I think what I take out of it is I didn't put a lot of pressure on myself."
The 54-year-old Goydos won the 2016 event at Desert Mountain. He has five victories on the 50-and-over tour after winning twice on the PGA Tour.
"The weather's supposed to be good, the scores are going to be good this weekend," Goydos said. "Should be exciting."
Scott McCarron, one of six players left in the season-long Charles Schwab Cup points race for a $1 million annuity, was a stroke back at 13 under after a 64. He birdied the final two holes.
---
Full-field scores from the Charles Schwab Cup Championship
---
"I drove the ball pretty well, hit a lot of fairways, gave myself a lot of opportunities, and then hit it close on 17 and 18," McCarron said. "Always nice to be able to finish the round hitting it close."
Petrovic was 12 under after a 67.
"Just a little shaky out of gate," Petrovic said. "Just kind of chunked a chip on the first hole and three-putted on the second hole. That's not the way you want to start. … I got myself back into it, for sure."
Wes Short Jr. had a 63 to match Duffy Waldorf (65) at 9 under. Vijay Singh (67) and Marco Dawson (65) were 8 under, and Cup contender Jerry Kelly (67), Stephen Ames (67) and defending champion Kevin Sutherland (68) were another stroke back.
Points leader Bernhard Langer (70) and No. 2 Scott Parel (69) were tied for 20th at 2 under.
Langer and Parel would take the Cup with a tournament victory, while Miguel Angel Jimenez, Kelly, McCarron and David Toms need a win and help from other players. Langer has won the season-long competition four times, three straight from 2014-16.
Toms was 6 under after a 67, and Jimenez 2 over after a 75.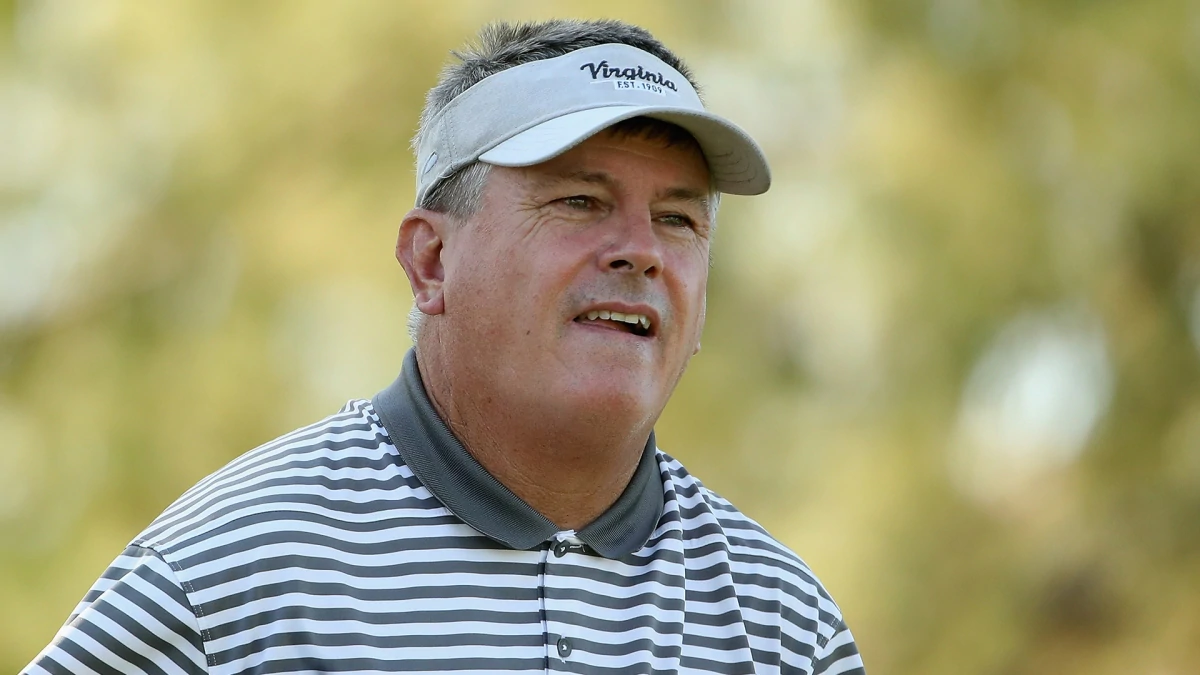 Source: Internet