Justin Thomas has backed up the claims of U.S. Ryder Cup captain Jim Furyk.
Thomas was inadvertently thrown into the Patrick Reed controversy after the Ryder Cup, after Reed told The New York Times that he was "blindsided" by Furyk's decision to split up him and Jordan Spieth, who were 8-1-3 together as partners. Spieth instead paired up with Thomas, one of his best friends on the PGA Tour, and they compiled a 3-1 record together; Reed went 0-2 with Tiger Woods as his partner.
This week, Furyk, in a wide-ranging interview with Golf Channel insider Tim Rosaforte, said that those pairings were set weeks earlier, and Thomas confirmed that Wednesday.
"That was something obviously that had been talked about in advance," Thomas told reporters at the CIMB Classic in Malaysia, "but all I was worried about was I knew that I was going to play with Jordan and we were worrying about taking care of our point and taking care of our match. It's a team event, and it's a team week, and we're all worried about each other, but that's kind of our thing, is we do our job. Jordan and I's job was to go out and get a point, and that's what we were fortunate enough to at least get three out of four."
Thomas was one of the lone bright spots for the Americans, going 4-1 in his first Ryder Cup, including a singles victory over Rory McIlroy that gave the U.S. at least a glimmer of hope on the final day.
Rather than focus on the perceived dysfunction among the Americans, Thomas said it's easy to forget just how well the Europeans played at home.
"It's so easy to look at the captains and say it's their fault," Thomas said, "but at the end of the day we didn't play well enough. The Europeans played exponentially better than we did – that's why they beat us as bad as they did. It's easy to look at pairings and say, well, we should have done this or we could have done that, but it doesn't matter if you put the two winningest guys of all time together: If they don't play well, they're going to lose. …
"Everybody has their own thoughts and feelings, but at the end of the day we just didn't play well enough."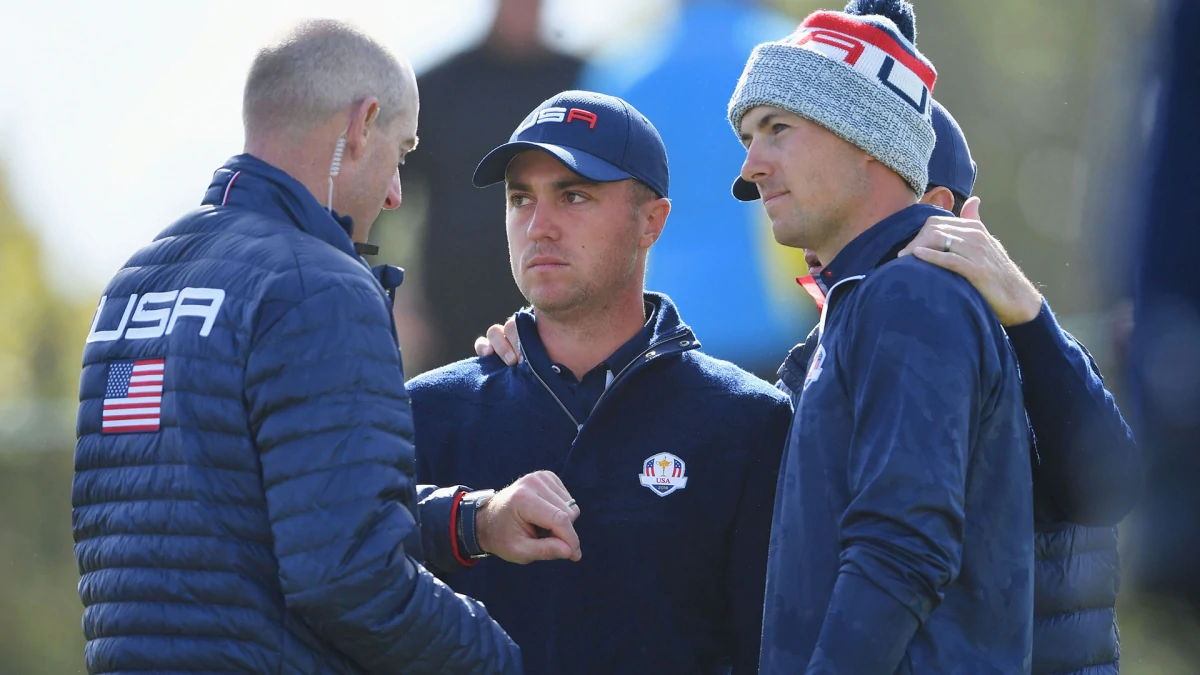 Source: Internet