Jarrod Lyle died on Wednesday after multiple battles with cancer. His peers reacted on social media with grief, and also support for Lyle's family.
Revelation 21:4
He'll will wipe
away every tear
from their eyes,
and death shall
be no more,
neither shall
there be mourning,
nor crying, nor pain anymore for the
former things have passed away#jarrodlyle pic.twitter.com/c3TSzMqtkD

— Steve Elkington (@elkpga) August 8, 2018
---
We lost a great one today. RIP, Jarrod. We will all be thinking about him and his family this week https://t.co/wJL6ZZNREi

— Justin Thomas (@JustinThomas34) August 9, 2018
---
We are very sad to hear of Jarrod Lyle's passing. He fought a good fight and will be forever remembered for his courage, strength, perseverance and the light he brought to all of our lives. The world lost a good man. RIP Jarrod. – Ernie, Liezl, Samantha and Ben

— Ernie Els (@TheBig_Easy) August 8, 2018
---
Prayers for Jarrod Lyle and his family.

— William McGirt (@WilliamMcGirt) August 8, 2018
---
Can't send enough love and well wishes to the Lyle family at this time. Can only imagine what his family are going through. Inspirational man !!

— Tommy Fleetwood (@TommyFleetwood1) August 8, 2018
---
I am without words.

Rest in peace my friend. Thank you for showing us what a real hero is. https://t.co/QdAtyAg3Bq

— Erik Compton (@ErikCompton3) August 9, 2018
---
Incredibly sad news about Jarrod Lyle. Tough times for everyone on tour losing someone so special but I cannot imagine what he and his family went and are going through. RIP

— Francesco Molinari (@F_Molinari) August 8, 2018
---
RIP to a Aussie legend https://t.co/Nb2FQ1EJ5z

— Sarah Kemp (@kempgolf) August 8, 2018
---
https://t.co/iN2vL2j9cO pic.twitter.com/ILwkaCMpL3

— Claude Harmon III (@claudeharmonIII) August 8, 2018
---
Even though we knew it was coming it's still hard to write. RIP great man Jarrod Lyle

— Aron Price (@aronpricePGA) August 8, 2018
---
Tough to know that we just lost a great person in this world! RIP Jarrod Lyle! You will be greatly missed my friend!

— Billy Horschel (@BillyHo_Golf) August 8, 2018
---
It is through a river of tears I say goodbye to my friend Jarrod Lyle. A wonderful father, friend and golfer. Quick with a joke, didn't mind a beer, and just a pure joy to be around every day. Miss you mate. RIP

— Greg Chalmers (@GregChalmersPGA) August 8, 2018
---
So sad to hear of the passing of our friend @jarrodlylepga. Your family are in my thoughts and prayers Pal. Your legacy of toughness and kindness will live on. #effcancer pic.twitter.com/le64IGtV44

— Tony Finau Golf (@tonyfinaugolf) August 8, 2018
---
Our thoughts and prayers go out to the Lyle family. You were and always will be a fighter and will be missed by so many people. Rest In Peace Jarrod.

— Patrick Reed (@PReedGolf) August 8, 2018
---
Always sad to hear of losing a member of the @PGATOUR family. Thoughts and prayers with @jarrodlylepga and his family.

— Scott Stallings (@stallingsgolf) August 8, 2018
---
Such sad news RIP Jarrod. Prayers of healing to his entire family https://t.co/zYhAQr1V0V

— Jessica Korda (@Thejessicakorda) August 8, 2018
---
RIP Jarrod Lyle…
Your strength, perseverance and courage was a example for all.

— Trevor Immelman (@TrevorImmelman) August 8, 2018
---
Such a sad day, we will all miss you so much Jarrod. Thinking of his family at this time. #RIPJarrod #BucketHat https://t.co/IeGeIbFk2b

— Justin Rose (@JustinRose99) August 8, 2018
---
A GoFundMe page to help support Lyle's family has been set up by Lyle's good friend Tripp Isenhour.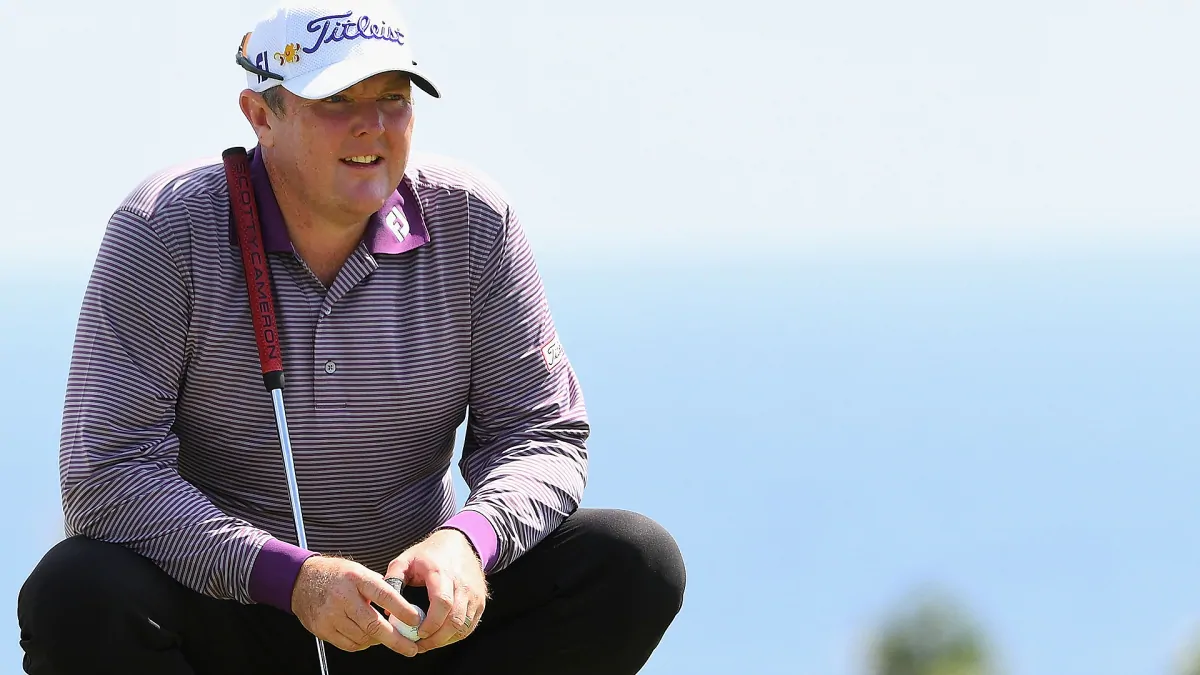 Source: Internet