Krista Glover, the wife of PGA Tour player Lucas Glover, was arrested on Saturday in Ponte Vedra Beach, Fla., and charged with domestic battery and with resisting arrest without violence.
According to the St. Johns County Sheriff's Office, Krista Glover, 36, attacked and injured Hershey Hendley, Lucas Glover's mother, and spent the night in the St. Johns County Jail. Glover was released on $2,500 bond on Sunday.
"My wife and mother [Hershey Hendley] were involved in an argument to which the police were called," Lucas Glover said in a statement released via Twitter. "Everyone is fine. Regrettably, although Krista was charged, we are comfortable that the judicial system is able to address what actually happened and Krista will be cleared in this private matter. We thank you for respecting our privacy as we work through this unfortunate situation."
According to the arrest report, Krista Glover caused multiple lacerations and verbally abused both Hendley and Lucas Glover. St. Johns County deputies said Krista Glover forcefully tried to separate herself from the arresting deputy and refused to be placed into a patrol car.
In the report, Lucas Glover told deputies Krista began berating him for playing poorly at The Players, where he missed the secondary cut on Saturday. Glover also said Krista had been drinking throughout the day.
"We are aware of the situation, and Lucas informed us of his statement, which has since been posted to his Twitter account." the Tour said in a statement. "Of course, we are here to provide support to Lucas and his family if needed; however, we are also respecting their request for privacy during this time.
Excerpts from the police report appear below.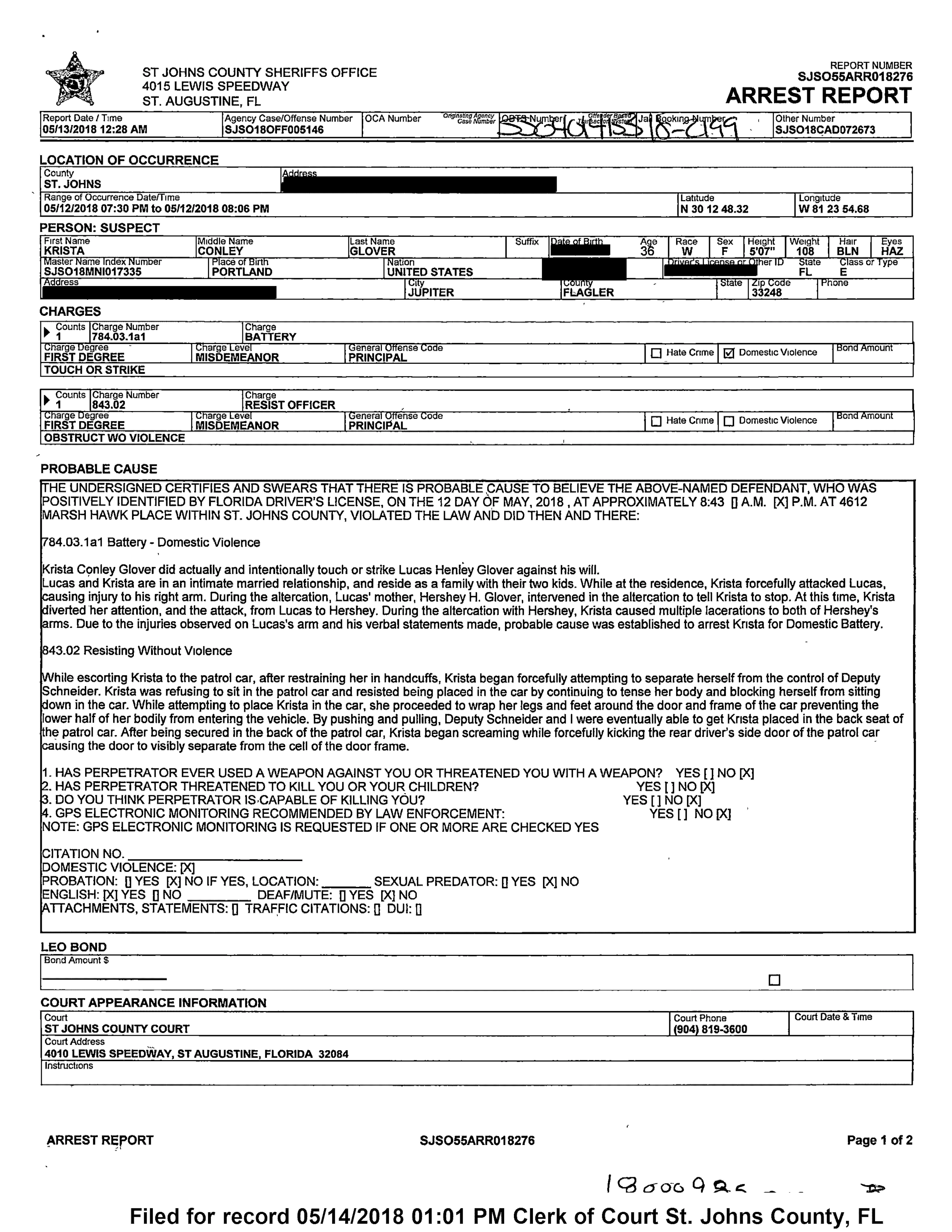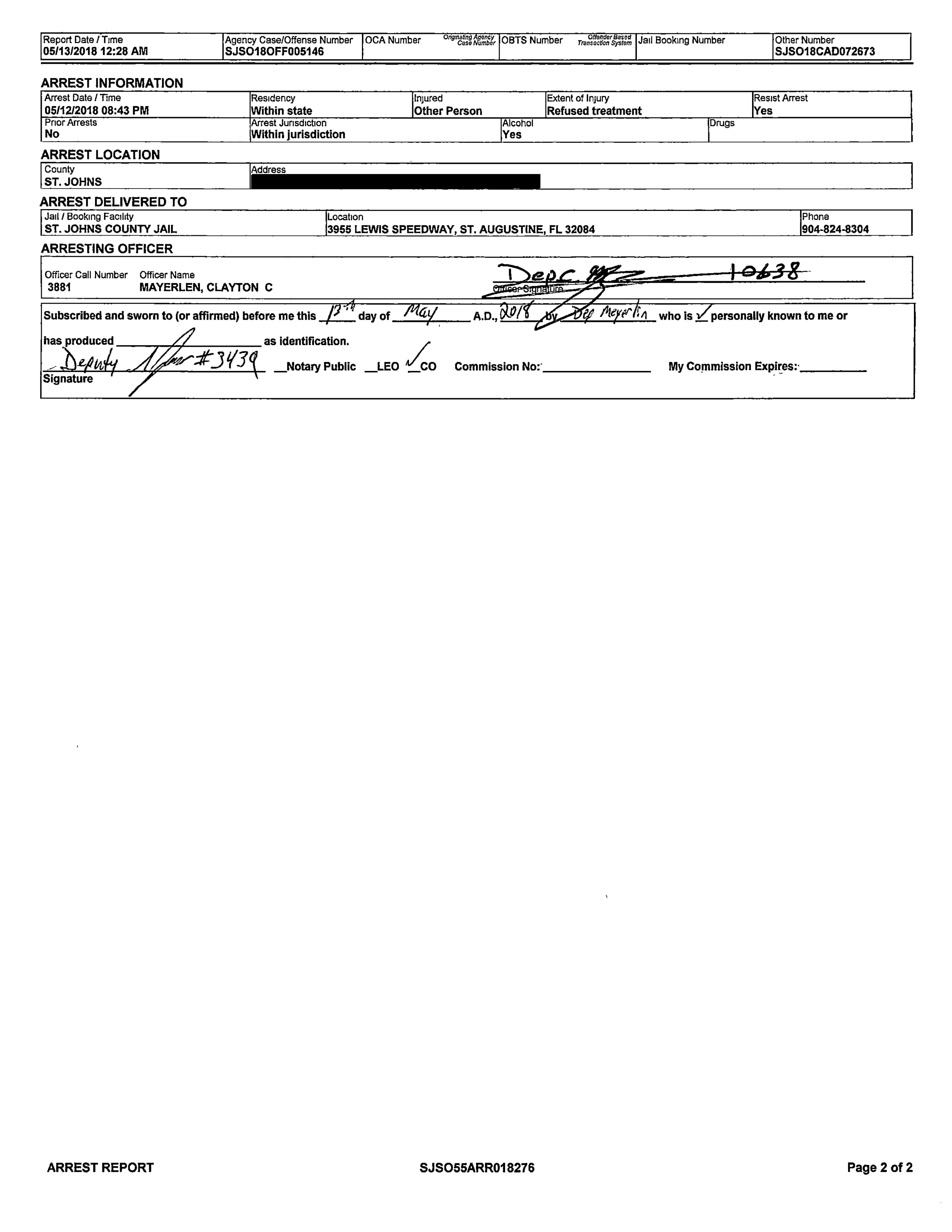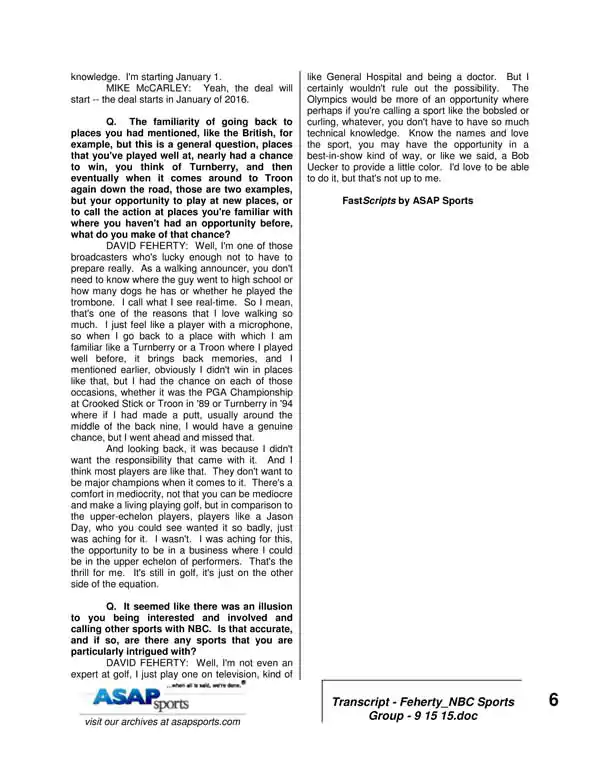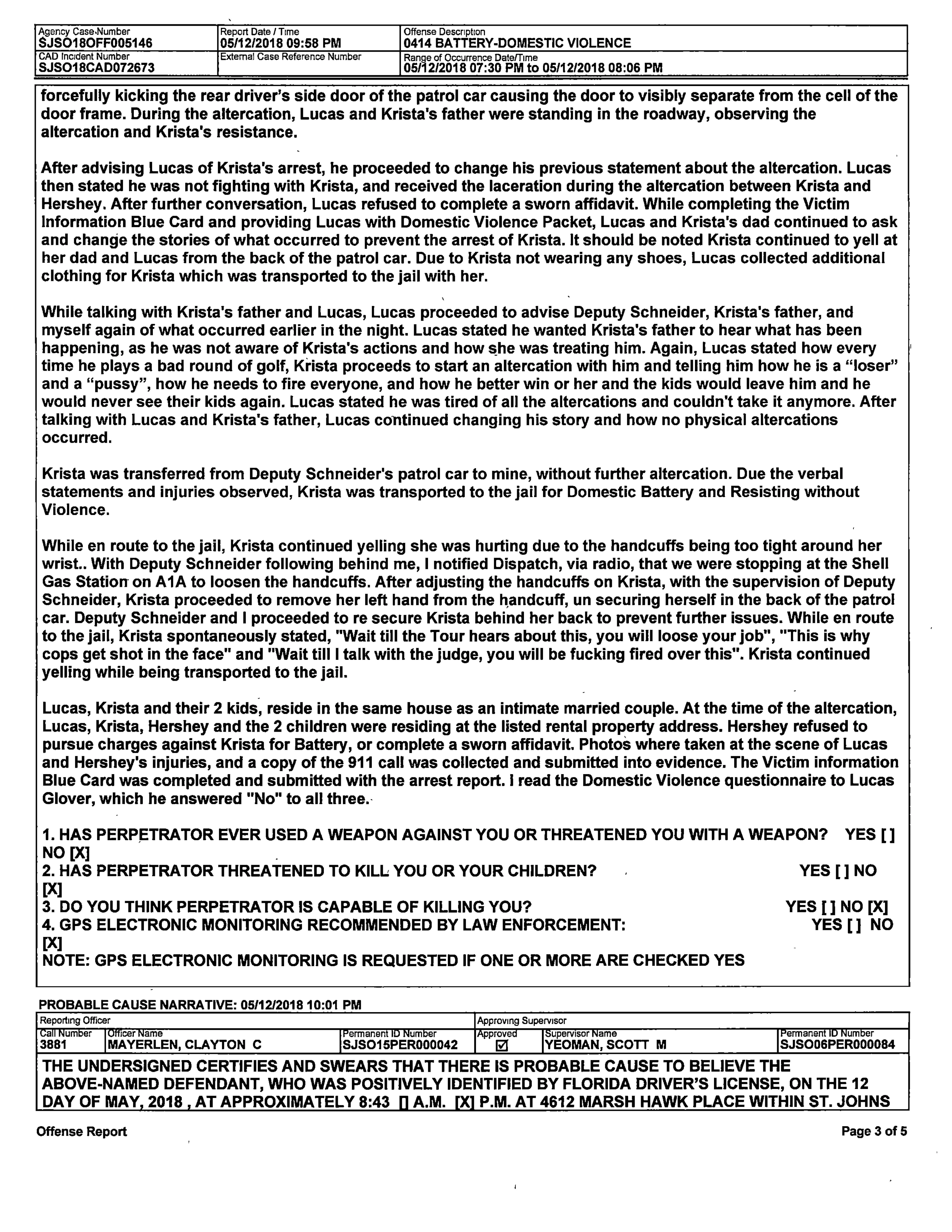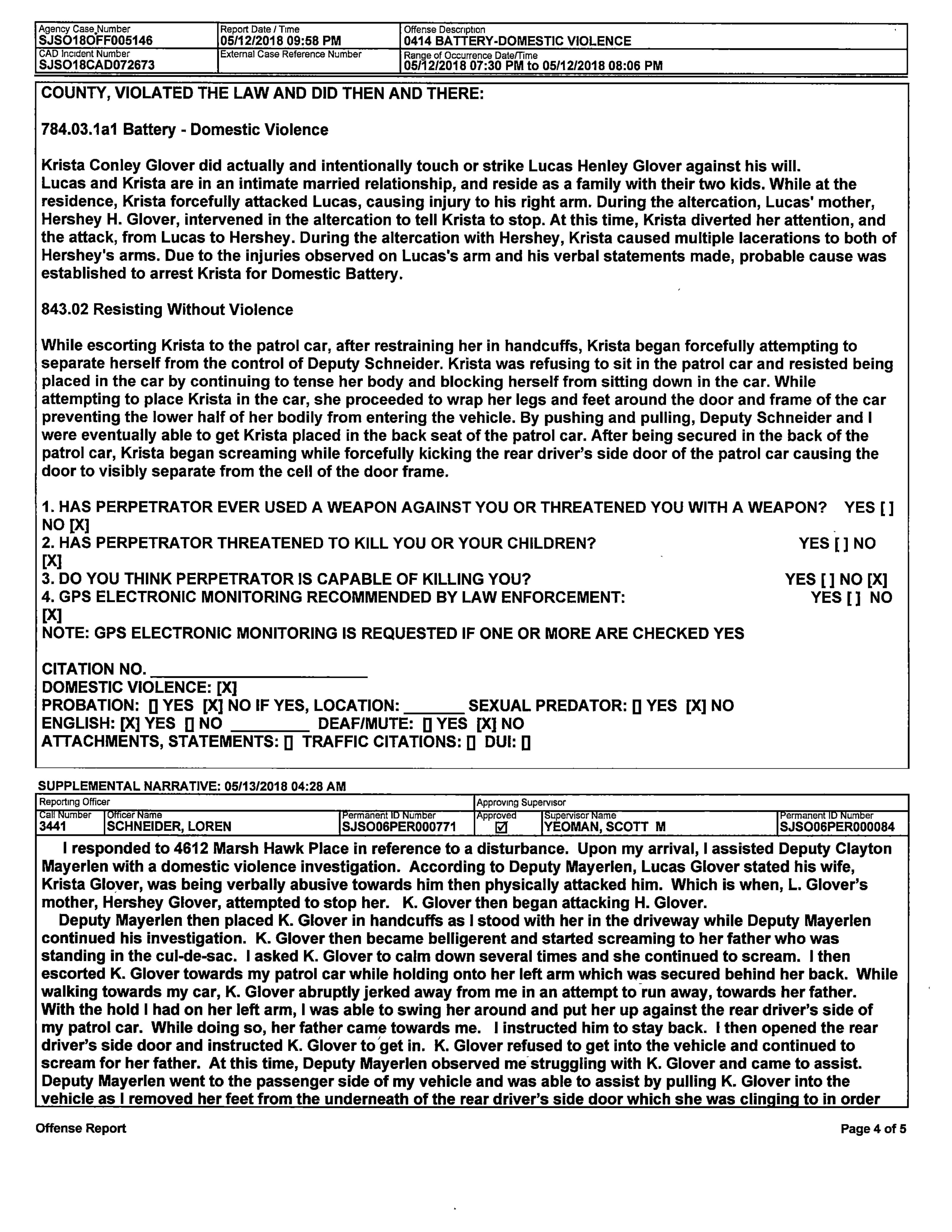 Source: Internet