OLD WESTBURY, N.Y. – In a surreal scene normally reserved for a football field, Lucas Glover's right foot slipped while hitting his second shot at the 18th hole on Saturday at The Northern Trust and he tumbled to the ground.
Glover remained on the ground for nearly 10 minutes, allowing the group behind him to play through, while medical personnel examined his right knee.
After his round, a 2-over 72 that included a bogey at the last, Glover spent nearly 45 minutes in the PGA Tour's fitness trailer undergoing an ultrasound test and receiving treatment and said he was confident he could play on Sunday at Glen Oaks.
---
The Northern Trust: Articles, video and photos
FedExCup standings entering the playoffs
---
"I had some inflammation and a little strain of the patellar tendon," said Glover, who was examined by the New York Giants team doctor. "Feels pretty good now after ice and [treatment]."
Medical personnel told Glover to expect overnight swelling, but since he travels with an ice compression machine for an ongoing knee injury he was told he should be able to play on Sunday with a brace on his knee.
Glover sprained the medial collateral ligament in his right knee in 2012 while paddle boarding before the season opener in Hawaii and has also been dealing with an injury to his left knee this year.
Still, Glover said he never considered not finishing his round.
"No. Absolutely not," said Glover, who was wearing metal spikes on his golf shoes. "First couple guys brought out a stretcher and I laughed at them. I mean, only way I wasn't going to [finish] was if I couldn't get up."
After Sunday's final round at The Northern Trust, Glover will have an extra day to rest and rehab his knee with next week's Dell Technologies Championship scheduled to begin on Friday.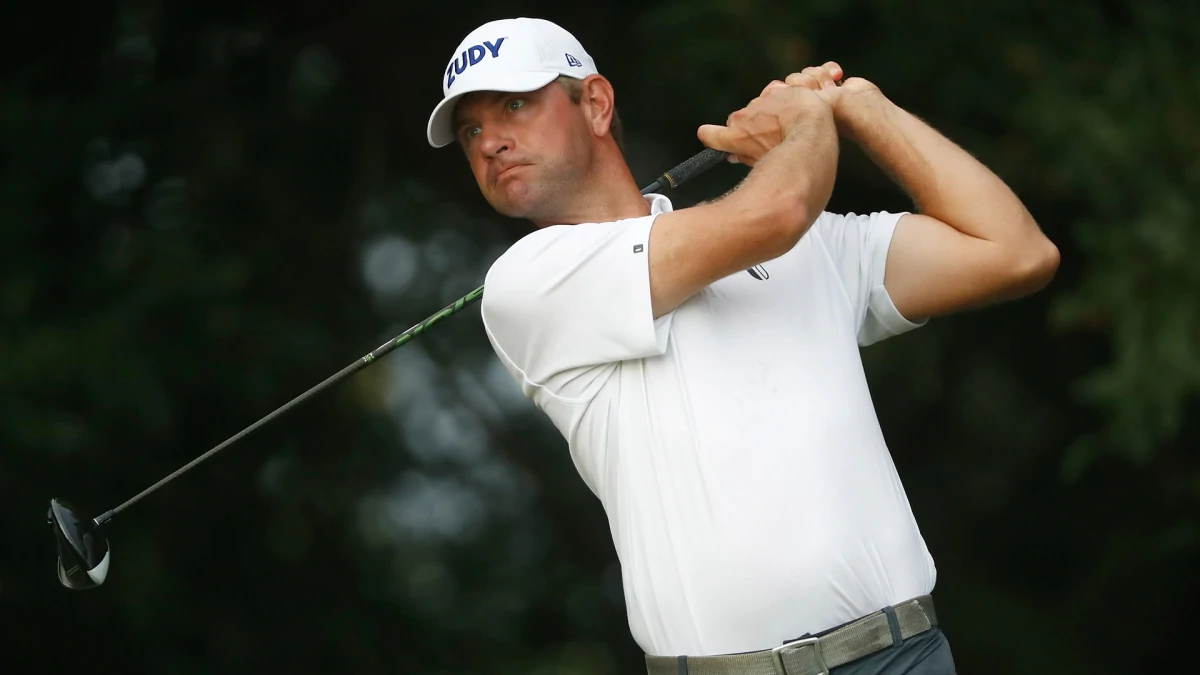 Source: Internet