SAINT-QUENTIN-EN-YVELINES, France – Sergio Garcia came to Le Golf National this week as the most scrutinized combatant on either side. He left as the most prolific winner in Ryder Cup history.
Garcia's addition by Thomas Bjorn received plenty of scorn given his lack of form over the last few months and the strength of other possible candidates left at home. But the Spaniard delivered in a big way, going 3-1 while helping Europe to a 17 ½ to 10 ½ victory.
That individual mark included a 2-and-1 win over Rickie Fowler in Sunday's singles play, a full point that vaulted him past Sir Nick Faldo as the highest point earner in tournament history. Faldo amassed 25 points for both Great Britain and Ireland and Europe, but Garcia has now earned 25 ½ with a career record of 22-12-7.
"I think Sergio's Ryder Cup story tells its own," Thomas Bjorn said. "It's a whole thing of its own, and it's a brilliant story. It's a fantastic achievement."
---
Match scoring from the 42nd Ryder Cup
Ryder Cup: Articles, photos and videos
---
Garcia made his Ryder Cup debut in 1999, and he has now been on six different victorious teams. After countryman Jose Maria Olazabal took him under his wing in the early stage of his Ryder Cup career, this week it was Garcia's turn to mentor Spaniard Jon Rahm during an event where the Europeans finished seven points ahead of the U.S.
Rahm took care of business against Tiger Woods, and immediately after went to watch Garcia's match with Fowler as Faldo's record was broken.
"Even before the tournament, standing on the same team as him, it's a dream come true," Rahm said. "So I think I speak on behalf of everybody, it's an honor to be here witnessing Ryder Cup history."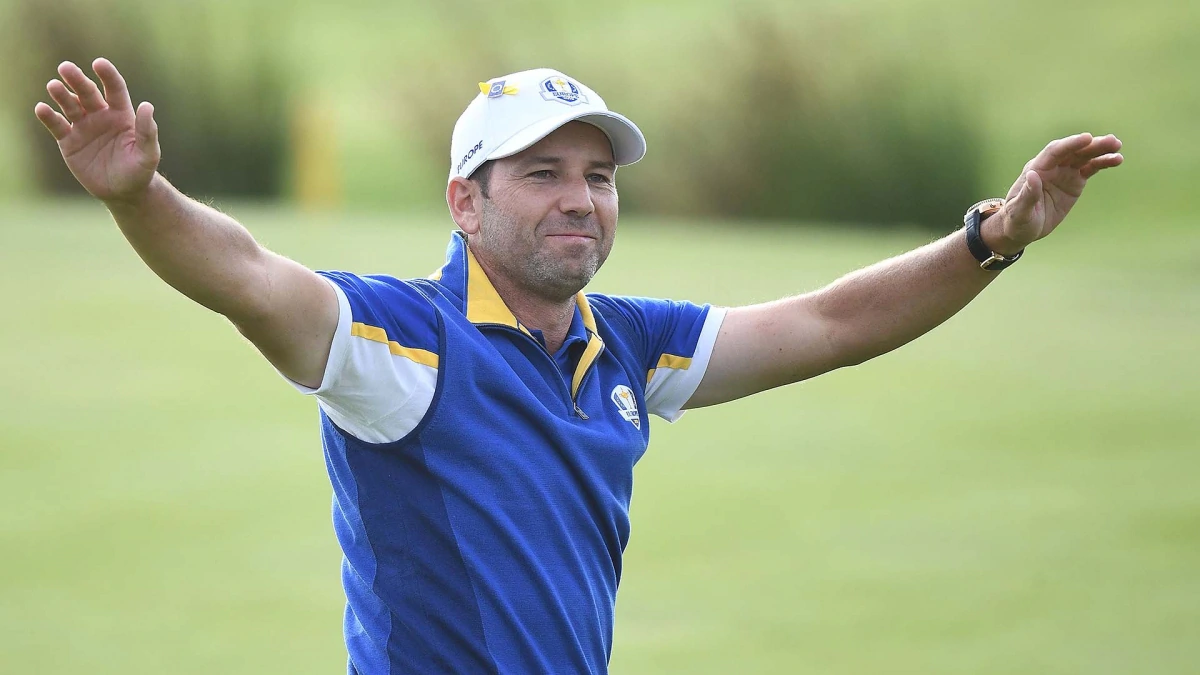 Source: Internet