Those hoping for another Tiger Woods-Phil Mickelson partnership at the Ryder Cup might be sorely disappointed.
U.S. captain Jim Furyk all but slammed the door on the reboot Monday on Golf Channel's "Morning Drive." Speaking at the CVS Health Charity Classic, Furyk laughed off the idea and said that it wouldn't be a "good idea" for him to team them again.
"It worked out so well the first time," he said, chuckling, referring to the 2004 matches, where captain Hal Sutton paired the sport's two biggest stars and watched them go 0-2 en route to a lopsided team defeat at home.
Colin Montgomerie, who was also on the set and a member of that '04 European squad, chimed in: "It was a great decision for Europe!"
Woods and Mickelson's relationship has improved in recent years, since they were part of the task force that morphed into the Ryder Cup committee. They even played a practice round together this year at the Masters. But Furyk seemed to suggest even that wouldn't be enough to put them together again in Paris.
"I hope they're both watching, because they just fell off the couch laughing," Furyk said. "I wouldn't guess that would be a good idea as a captain, I'm just saying."
Both Mickelson and Woods are outside the top 8 automatic qualifiers. Mickelson is currently ranked 10th, while Woods is now 39th.
Woods has already been named a vice captain for this year's matches, though Furyk said that Woods had broached the topic of being a playing vice captain as early as January. Furyk added that he hasn't discussed what Woods would need to show him over the course of the year to be considered for a captain's pick.
"He hasn't played as big of a schedule as everybody else," Furyk said, "but when he has played, he's played pretty well. Definitely an eye-opener for everyone."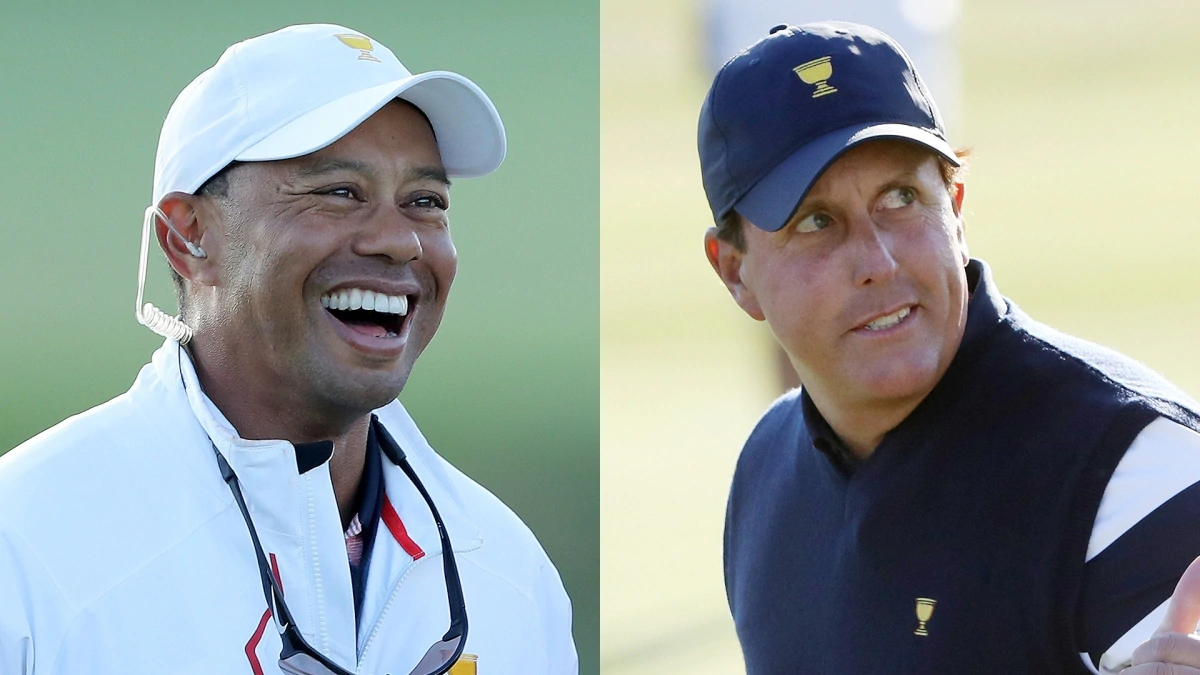 Source: Internet