With the automatic qualifying window for the U.S. Ryder Cup team officially closed, the attention now turns to captain Jim Furyk.
Furyk officially welcomed the eight automatic qualifiers to his 12-man roster for next month's matches in Paris, and his homework is about to ramp up as he looks to round out the team with four additional picks. Three players will be added after the Dell Technologies Championship in three weeks, while the final pick will be made after the BMW Championship the following week.
While Furyk remained coy about the specifics of his selection process, he told reporters Monday at Bellerive Country Club that recent form and the ability to pair with other players on the team will both factor heavily as he attempts to build what would be the first American victory on foreign soil in the biennial matches since 1993.
---
Final U.S. Ryder Cup points list
---
"If a guy gets really hot, and wins a couple times like Billy Horschel (in 2014 after picks were already made), I'd say that probably takes precedence," Furyk said. "If not, I think those pairings are very important as well. And it doesn't mean that if a guy is hot he's not easy to pair, as well. So those two could kind of go hand-in-hand."
Phil Mickelson and Tiger Woods finished Nos. 10 and 11, respectively, in the qualifying race where the top eight players punched their tickets to France. While both are viewed as heavy favorites to be added to the roster, Furyk will also have an enticing pool of potential Ryder Cup rookies from which to choose, one that includes Bryson DeChambeau, Kevin Kisner, Xander Schauffele and Tony Finau.
With reigning Player of the Year Justin Thomas the only first-timer among the eight who qualified Sunday, Furyk explained that he'll put veterans and rookies on equal footing when weighing his final decisions.
"When I look at having a veteran or youth or whatever it may be, I think the idea is to round this team out with the four best players possible, the four players we think that can make us the most successful," Furyk said. "Veterans and youth, they both have their positives."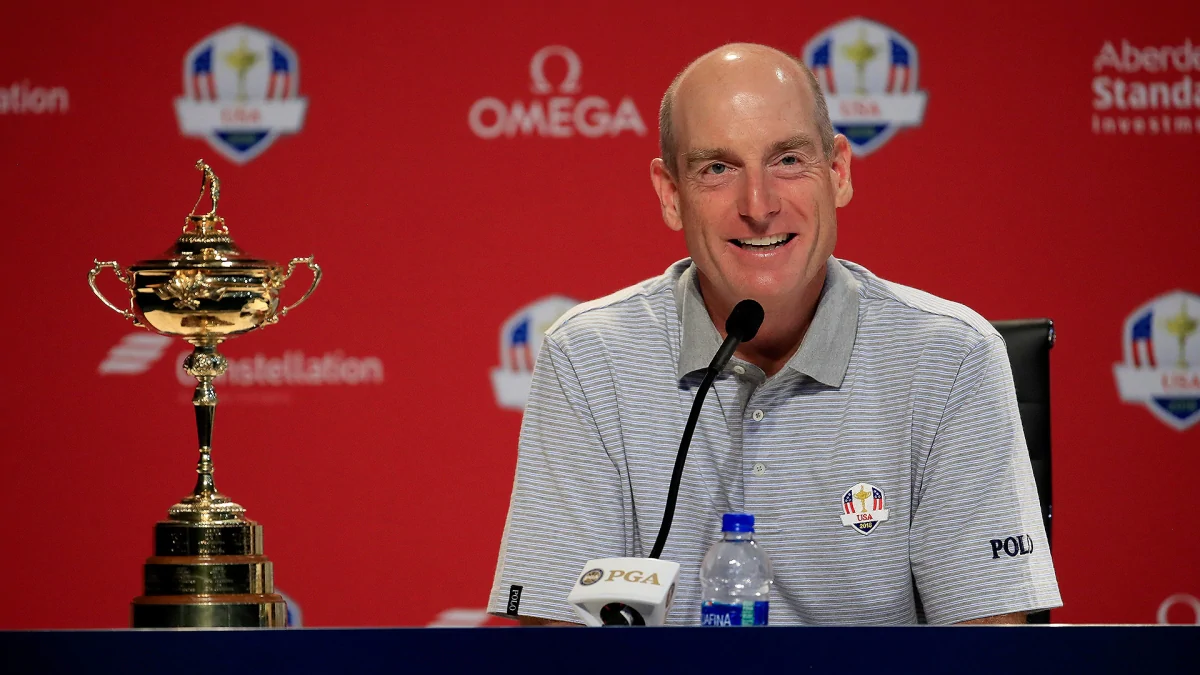 Source: Internet