SAINT-QUENTIN-EN-YVELINES, France – Jim Furyk has been around the Ryder Cup enough, he knows the winning captain is going to get hailed and the losing captain is going to get condemned.
"I realize as a leader of this team and as a captain, the brunt of it is going to be on my plate and I accepted that when I took this role," Furyk said Sunday at Le Golf National after his U.S. team lost for the sixth consecutive time on foreign soil, this time 17 ½ to 10 ½.
Furyk split up Jordan Spieth and Patrick Reed. He put Reed with Tiger Woods and Spieth with Justin Thomas. Furyk thought he took one dynamic duo, split them up and formed two dynamic duos. Only Thomas and Spieth performed well. Dustin Johnson and Brooks Koepka gelled well together, but only played together once, and lost.
His captain's picks seemed obvious at the time. How do you leave Tiger Woods, Phil Mickelson, Bryson DeChambeau and Tony Finau off the team? But they combined to tally a 2-10 record, and Finau won both the points.
---
Match scoring from the 42nd Ryder Cup
Ryder Cup: Articles, photos and videos
---
The list goes on.
No matter the second guessing by others, Furyk – who played on nine Ryder Cups and collected a career 10-20-4 record – didn't seem like he was going to do that to himself. Sure, he will give input to the Ryder Cup committee in hopes of strengthening the process for the 2020 Ryder Cup at Whistling Straits, but as for his team, he had no regrets.
"I'm going to say it over and over and over again – I have every confidence in these 12 players. I think we have a great team," he said. "I would take them right back into another Ryder Cup and play it all over again if I could. You can call me crazy, but I have every belief that these guys could get it done. I still do and I still would again."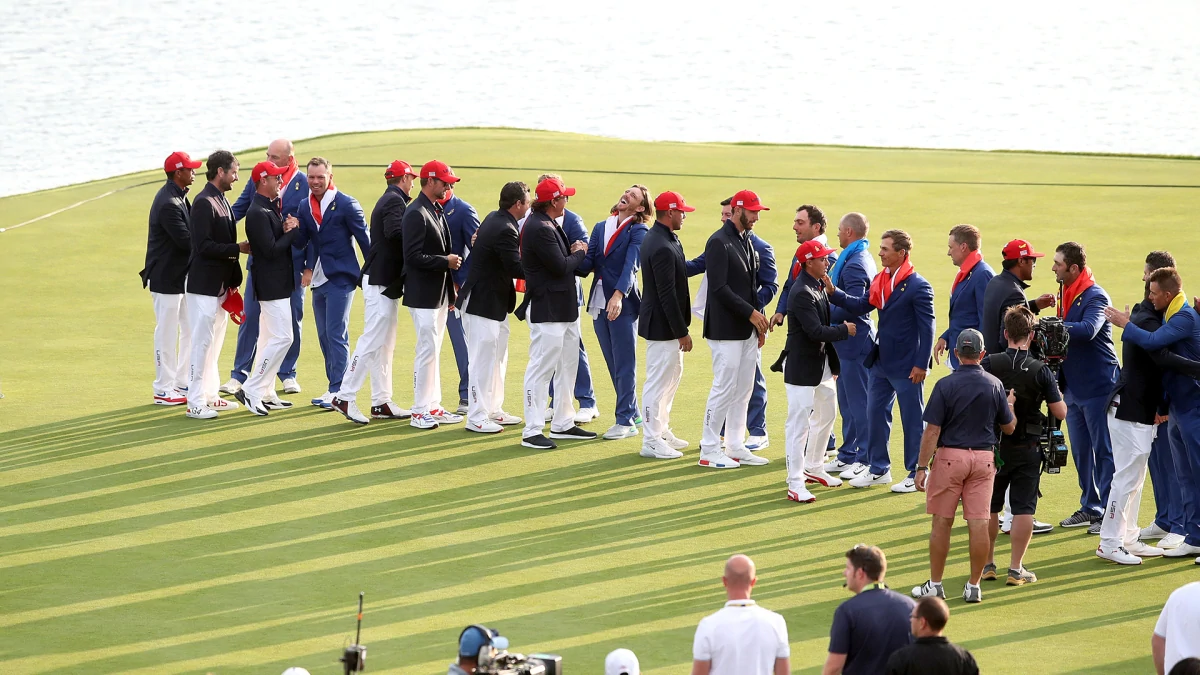 Source: Internet