AUGUSTA, Ga. – Phil Mickelson wasn't comfortable opening the Masters Thursday, but he scrapped together a 2-under-par 70 that leaves him in a better position than he was after the first round when he won two of his three green jackets.
"I was fractionally off today," said Mickelson, who is tied for 11th. "I just wasn't quite sharp. I didn't strike it the way I wanted to. My short game wasn't quite as sharp as I wanted it to be. And I didn't capitalize on some putts, that I've usually been making."
Mickelson is seeking to become the oldest Masters champion at 47. He's playing in his 26th Masters. He knows how to get around Augusta National with his game in different states.
"What I did do well is I plotted my way around the golf course," Mickelson said. "I got in in a reasonable score. And if I was fractionally off, I'll get it turned around for tomorrow's round, and see if I can turn it around when things are clicking a little bit better."
Mickelson was kicking himself afterward for missing an 8-foot birdie chance at the 18th that would have been his third birdie over the final four holes.
---
Masters Tournament: Scores | Live blog | Full coverage
---
"That was terrible," Mickelson said. "It was up, left‑to‑right, couldn't be easier, and I hit a terrible putt. That's the stuff I'm talking about."
Mickelson opened with a 72 when he won his first green jacket in 2004. He opened with a 70 when he won his second in '06.
"I'm going to go work on putting and on ball‑striking, see if I can get those dialed in for tomorrow's round."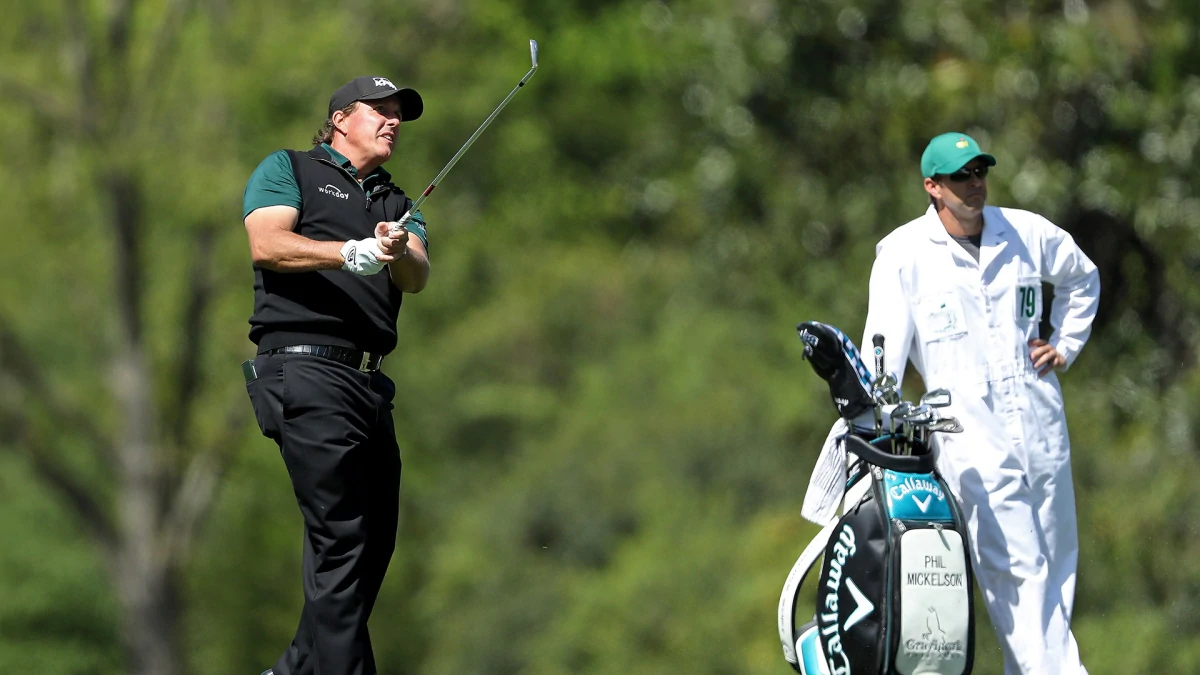 Source: Internet