ORLANDO, Fla. – Rickie Fowler is serving as an ambassador for this year's Arnold Palmer Invitational, a nod to his close relationship with the late legend and his status in the game.
On Wednesday, Fowler was asked one of his favorite memories from Palmer and recalled the 2013 tournament, which finished on a Monday, when he lost to Tiger Woods.
"Being able to hang with Tiger, with Arnie, Doc [Giffin] as well, there was a couple other people in the locker room, we just kind of hung out, had a couple drinks, shared stories, and those are kind of priceless moments," Fowler said. "Being around Tiger and Arnie, two of the greatest guys to ever play the game, kind of a special hour or so that we all got to hang out and spend together."
---
Arnold Palmer Invitational: Articles, photos and videos
---
Fowler was also named the inaugural recipient of the Philanthropy Award, which is given in honor of Palmer's efforts to support various charities throughout his career. Fowler will receive $100,000 for his charity, which benefits children's health and athletics.
"Something that my grandfather did, I think, better than anybody else, he knew he was very fortunate to play on the PGA Tour and to have the success that he did and to touch as many lives as he did," said Sam Saunders, Palmer's grandson. "With his success, he felt a responsibility to give back and that is something that we are all trying to continue."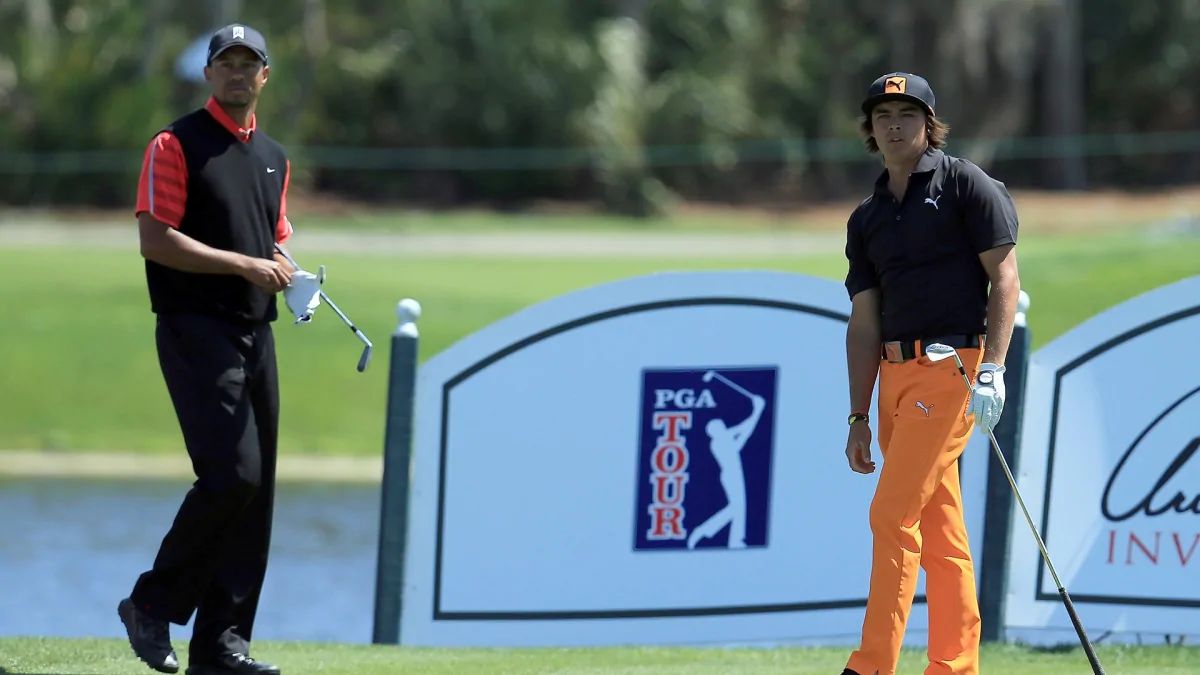 Source: Internet