Phil Mickelson would relish showing that wine isn't all that ages well in Napa Valley.
With a hot start Saturday at the Safeway Open, Mickelson moved into contention to win his 43rd PGA Tour title, his first in more than four years, since he won The Open at Muirfield.
With a 4-under-par 68 that included four consecutive birdies on the front nine, Mickelson will start Sunday four shots behind the leader, Tyler Duncan (71).
This run into contention a week after his strong play at the Presidents Cup is fueling Mickelson's confidence.
"I'm going to win again," Mickelson said. "It's a matter of time. I don't know if it's tomorrow or if it's in China [in three weeks], but it's going to happen."
Duncan, 28, is seeking to win in his PGA Tour rookie debut. This is just the second PGA Tour start of his career. He's No. 454 in the world rankings.
Chesson Hadley (70) is one shot back.
Brendan Steele (72), the defending champ, is just two back with Bud Cauley (66).
Mickelson, tied for seventh, is showing he isn't lacking for motivation as he gets closer to his 48th birthday next June. Though his management company is running the Safeway Open at Silverado Resort and Spa's North Course, Mickelson didn't show up this week just to shake hands. He came to win.
---
Safeway Open: Articles, video and photos
Full-field scores from the Safeway Open
---
"If I can get off to a good start [Sunday] and put some heat on the leaders, make some birdies, it will be more difficult to make birdies to follow," Mickelson said. "And I need to finish the round. I have not finished the round the first three days. I need to finish it off."
Mickelson's ball striking hasn't been as sharp as he would like this week. He hit just two fairways in the opening round, and he hit just two again Saturday, but he has lived up to his reputation as a master scrambler and escape artist.
At the 13th, Mickelson hooked his driver deep into the tree line, putting himself in trouble behind a giant tree. From 188 yards out, he hit a low, hard hook around the tree trunk and under the tree's branches, running his shot up to 10 feet.
Instead of walking away with bogey, Mickelson made birdie.
"I just smother hooked a 7-iron," Mickelson said.
Mickelson could have moved even closer to the lead on the back nine. He missed a 5-foot putt for birdie at the 16th and missed a 5-footer for par at the 17th.
"The positives today are that I'm close," Mickelson said. "It tells me if I put it a little bit more together tomorrow I have a chance to make a run at it."
Coming off the Presidents Cup, where he was 3-0-1, Mickelson appears to be finding himself in what will be a busier than normal fall for him. He's also scheduled to play the HSBC Champions in China, where he has won twice at Sheshan International in Shanghai.
By the way, there will be Ryder Cup points available at HSBC, a World Golf Championship event. Mickelson appears determined to make another American team, his 24th consecutive Ryder Cup or Presidents Cup team.
Mickelson has never won a Ryder Cup in Europe. The 2018 rendition will be played outside Paris.
"That's the one thing I haven't done," Mickelson told AP last week.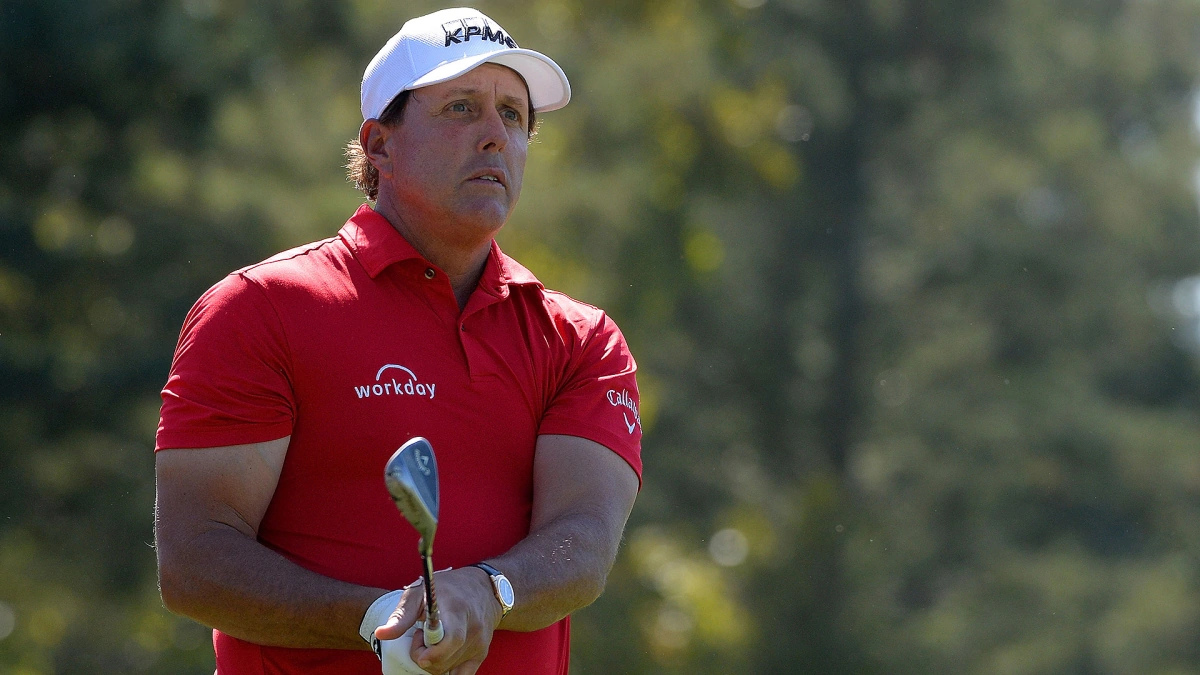 Source: Internet