Martin Flores clinched a spot in the FedExCup Playoffs and retained his PGA Tour card thanks in part to a late hole-in-one on Sunday at the Wyndham Championship.
Flores entered the week 139th on the FedExCup points list but jumped into the top 125 with help of this 8-iron from 172 yards at at the par-3 16th at Sedgefield:
What a time to make an ACE!

This hole-in-one may get Flores into the #FedExCup Playoffs!#QuickHits pic.twitter.com/2qpM0oUNW5

— PGA TOUR (@PGATOUR) August 20, 2017
He then added a closing birdie at the 18th hole to shoot a final-round 63 and secure his status for the 2017-18 PGA Tour season.
Perfect hole. Perfect round. Perfect timing.

Martin Flores birdies the last to shoot 63 and move inside the #FedExCup 125.#QuickHits pic.twitter.com/pKdnUkiNqo

— PGA TOUR (@PGATOUR) August 20, 2017
FedExCup standings entering the playoffs
"I was very aware of it. I knew exactly what I needed to do, especially when I was at the 15th fairway, the par 5. I knew I needed two more and I was fortunate to get three. I'm extremely happy," he said.
Flores missed the postseason in 2015 and proved unable to hold onto his card at that year's Web.com Tour Finals. He fought his way back to the PGA Tour via a successful 2016 season on the Web.com Tour, highlighted by a victory at the Lincoln Land Charity Championship.
Flores became emotional in his television interview after the round and was later asked to expand on those emotions.
"Lot of hard work," he answered. "You know, just lot of blood, sweat and tear. And, you know, this game will beat you down sometimes, and you'll have a lot of struggles, and when things finally go how you envision in your mind, you see all your hard work payoff.
"And, especially, I think the emotions really come from the sacrifices your family makes – traveling all the time or being away, missing a lot of things. And to have them see it – I'm sure they saw it – it was awesome."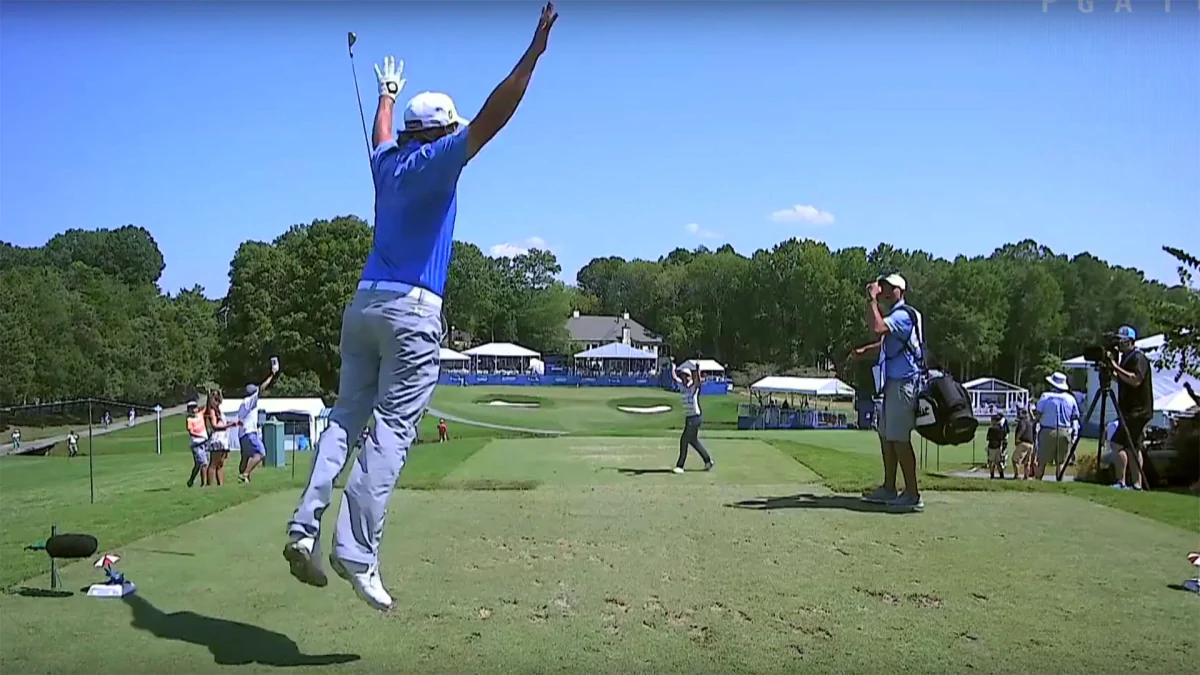 Source: Internet