AUGUSTA, Ga. – Matt Parziale arrived on the first tee at 11:30 a.m. Wednesday, hoping the rest of his group would show up.
Over the past few days, the reigning U.S. Mid-Amateur champion has been in touch with Tiger Woods' caddie, Joe LaCava, about playing a practice round on the eve of the Masters.
"But with the weather," Parziale said, "we didn't know if it was going to happen."
But a half hour later, word started to spread that Woods had arrived on the practice putting green at Augusta National. Parziale made his way over to the green, shook hands with his boyhood idol, stroked a few putts and then returned to the tee for nine holes with Woods and Fred Couples.
"Matt played great today and we really had a lot of fun," Woods said. "He's a terrific kid and we had a really good time."
Parziale has been one of the most talked-about competitors at this Masters because of his compelling backstory. A 30-year-old firefighter from hardscrabble Brockton, Mass., Parziale authored a stunning comeback in the quarterfinals of the Mid-Am, then routed his opponent in the finals to earn invitations into the Masters and U.S. Open.
---
Masters Tournament: Articles, photos and videos
---
Woods sent him a letter, congratulating him on the feat.
"It's very admirable that you're a firefighter, too," he wrote. "The selfless and dangerous jobs of first responders are sometimes overlooked, but I want you to know I'm grateful for all that you do."
They met each other for the first time six weeks ago, at Medalist in South Florida, where Parziale thanked him for writing the note. They continued the conversation Wednesday, where Woods peppered Matt and his father/caddie, Vic, a 32-year veteran of the department, with questions about their experiences.
"He was engaged in the conversation," Parziale said. "He wanted to hear what my dad and I did." 
Said Woods: "The fact that Matt puts his life on the line every day for others, and then does this, is amazing."
During practice rounds here, Parziale has played with two of the tournament favorites, Woods and Rory McIlroy.
"Both the guys, they want to help you," he said. "They want to make sure that your first appearance is the best it can be. They're awesome, both of them. Whether it was conversation about the course, conversation about life, they were great to play with and talk to."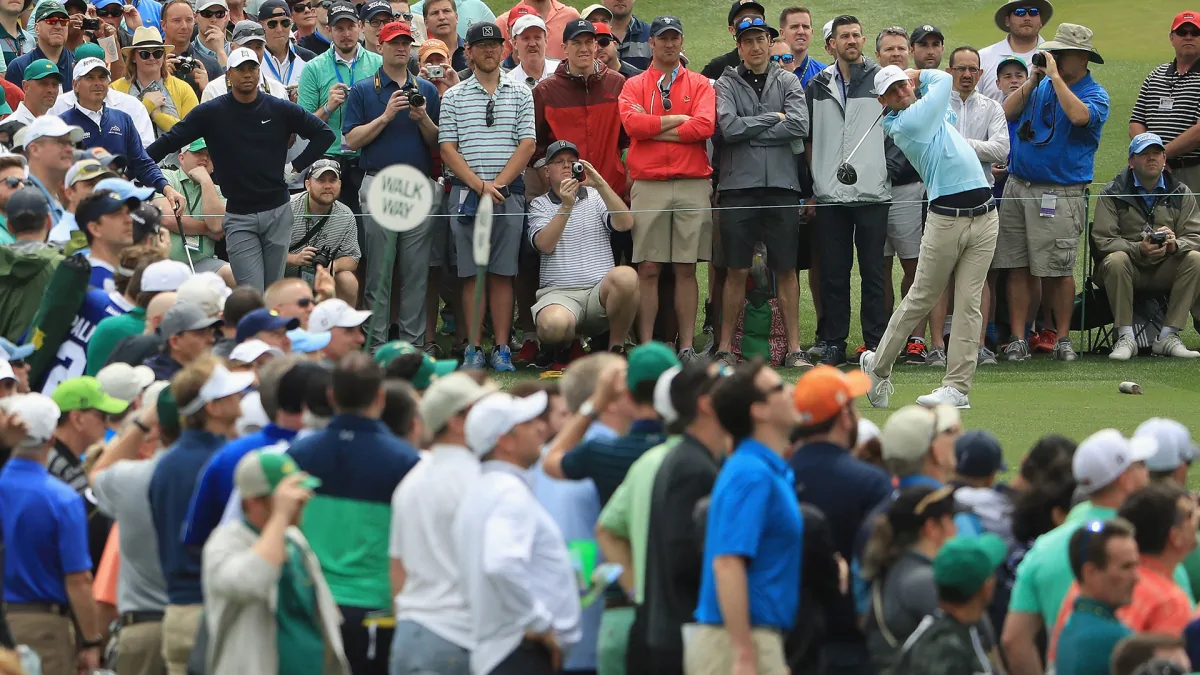 Source: Internet