AVONDALE, La. – Nearly three weeks have passed since Tony Finau suffered a gruesome high-ankle sprain while celebrating a hole-in-one at the Masters.
And to some surprise, he's already back on the course.
Finau was on the range at TPC Louisiana on Tuesday morning, preparing to return to competition alongside fellow Utah resident Daniel Summerhays at the Zurich Classic. After a half-hour warmup session in which he was able to shift into his left side, he walked slowly but without a limp.
"The only way we're going to know where we're at with the mobility is to continue to do what my foot normally does – and that's walking and playing golf," he said. "With this golf course and the setup of the tournament" – a flat course, with two days of alternate shot – "what better way to gauge where we're at than by playing this tournament?"
Finau said that he mostly tried to stay off his injured ankle and foot the week after the Masters. Last week was more physical therapy and strength training, to test his limits. He's been working with the Utah Jazz trainers, as well as the physical therapists at the University of Utah Orthopedic Center, to return to the Tour as quickly as possible.
"The journey is far from over as far as dealing with the foot," he said. "I've dealt with ankle injuries before, and they can linger. I don't think it's going to be 100 percent for a while, but I do feel like it's ready to go and play and compete and continue to get better as I do that."
---
Zurich Classic of New Orleans: Articles, photos and videos
---
Finau said he was shocked by the amount of support he received after his fluke injury in the Par 3 Contest – "A lot of guys who I didn't know had my number reached out" – and that he only posted the gruesome photos of his leg after the Masters, so that fans knew what he endured to tie for 10th (including a Sunday 66) in his first start at Augusta.    
"I didn't want anybody to think that I had excuses," he said. "I'm there to play. I was ready to play once my tee time came around. Obviously people knew the scenario I was dealing with, but after the fact people could respect the process I had to go through throughout the week, during the round, after the round, taping it, and then seeing the condition it was in.
"Hopefully people were able to respect what I was able to do with limited action on my left side."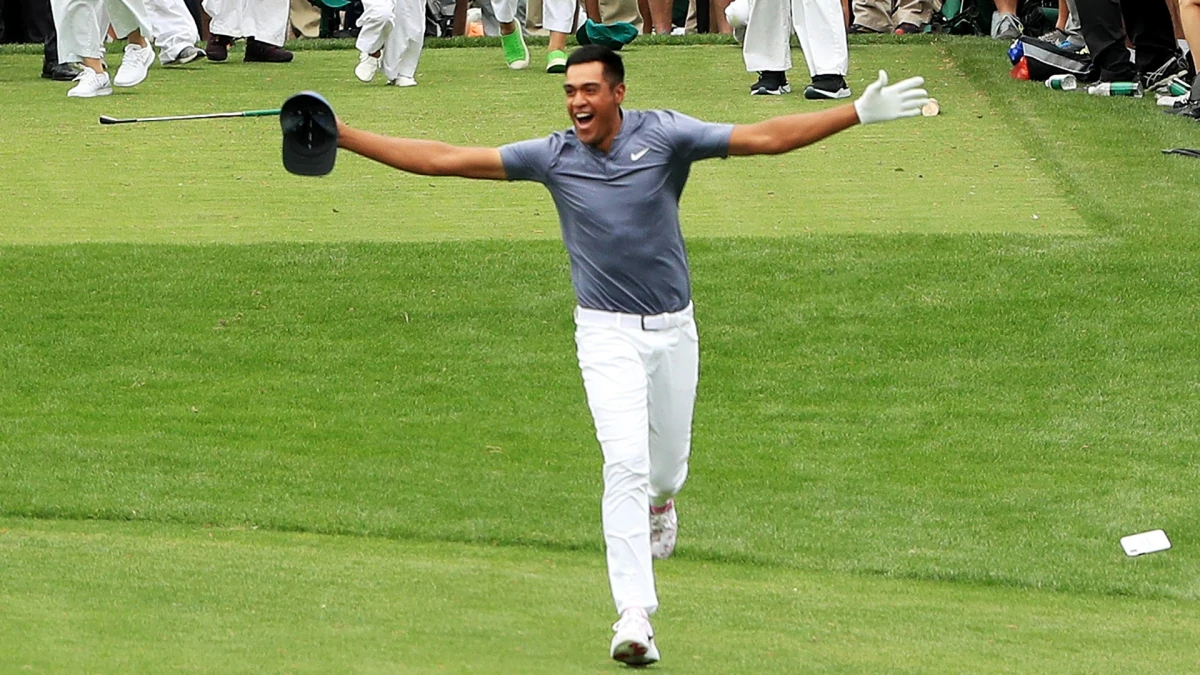 Source: Internet