Update:
According to Golf Channel's Todd Lewis, Tony Finau did dislocate his ankle while celebrating a hole-in-one on Wednesday during the Par 3 Contest but immediately popped it back in place.
An X-ray revealed no breaks and Finau will attempt to tee it up on Thursday if the results from a morning MRI come back positive:
Indeed @tonyfinaugolf did dislocate his left ankle today during the Par 3 contest but immediately put it back in place. X-rays tonight revealed no breaks. Will have an MRI tomorrow morning. If results are positive and swelling is under control will try to play @TheMasters.

— Todd Lewis (@ToddLewisGC) April 5, 2018
---
Original story:
AUGUSTA, Ga. – This is taking the Par 3 Contest jinx to a new level.
Although players dismiss the superstition, pointing out that just because no player has ever won the Par 3 and the Masters in the same year doesn't mean it can't happen, Tony Finau may have a different outlook.
With his wife and four children caddying for him, Finau's tee shot at the seventh hole bounced off a bank and raced across the green before dropping into the cup for a hole-in-one.
---
Good grief, Tony Finau wrecked his ankle celebrating a hole in one pic.twitter.com/8o7JxVi3xQ

— CJ Fogler (@cjzero) April 4, 2018

— CJ Fogler (@cjzero) April 4, 2018
Masters Tournament: Articles, photos and videos
---
Finau raced off the tee box to celebrate and as he glanced back toward the tee he rolled his left ankle. The 28-year-old went to his knees and appeared to snap his ankle back into place.
Finau went to the trainer's building after completing the Par 3 Contest.
"Going to get it checked on," he said.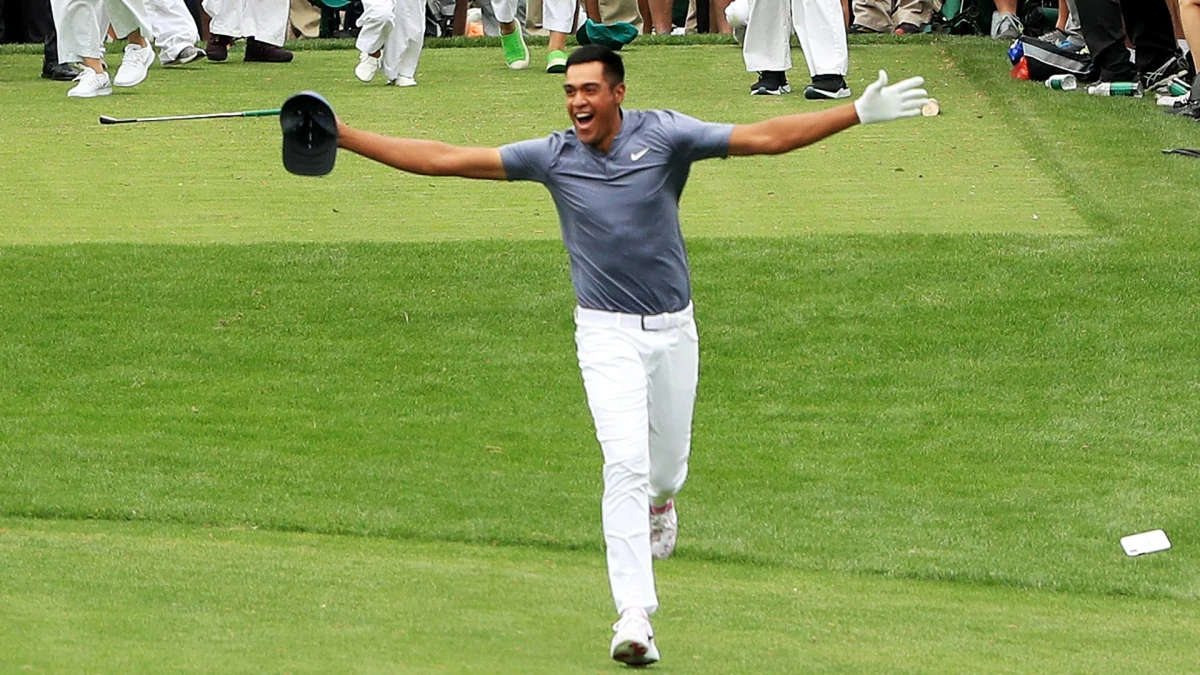 Source: Internet