CHARLOTTE, N.C. – The fiery temperament was once again on full display, but unlike at the U.S. Open, it didn't cost Jon Rahm a weekend tee time.
Rahm was animated throughout his turbulent second round at the PGA Championship, a 4-over 75 that dropped him to 3 over for the week, but the round could have been much worse given his inability to create birdie opportunities.
Rahm started on the back nine and holed a putt on No. 10 from off the fringe, but that proved to be a rare highlight. He didn't hit a single green in regulation on his outward nine, a rare feat for a top-tier pro in competition, and he has found only 10 of 36 greens so far this week at Quail Hollow Club.
"That's what I was thinking about on 18," Rahm said. "I thought I hit the green on 10 because I made birdie, but I didn't. And for a second I thought the one on 18 counted, but I forgot I had a penalty stroke there."
---
PGA Championship: Scores | Live blog: Day 2 | Full coverage
---
Rahm twice put his tee shot into the water and saw approaches barely trickle into collection areas guarding the putting surfaces. It led to several post-impact outbursts from the Spaniard, sometimes yelling at the ball and sometimes yelling at himself before the ball had even landed.
Rahm was even more animated en route to a missed cut earlier this summer at Erin Hills, but this time he actively tried to use his emotional nature in a productive way.
"The funny part about my anger is that a lot of times when it comes out a little bit and I get mad, it kind of fuels my fire and I end up playing some good golf," Rahm said. "Not always, but a high percentage of time. It's not an excuse to say I played bad because of that, obviously. It's just, you know, I've been working on it. It was hard, but I tried to keep it inside."
Rahm will start the third round 11 shots behind Kevin Kisner, and while his title aspirations are now on life support, he still sees plenty of reasons to remain optimistic after a trying round on a difficult track.
"That's just golf. It happens to all of us. It happened to me today, it probably happened to a lot of players today, tomorrow, and the next few days," Rahm said. "It just means the best is yet to come. It depends on how you think about it. You can think about it negatively, but I choose to be positive about it towards the weekend. I've been playing good on the weekends, like I did last week, and hopefully I can keep it going."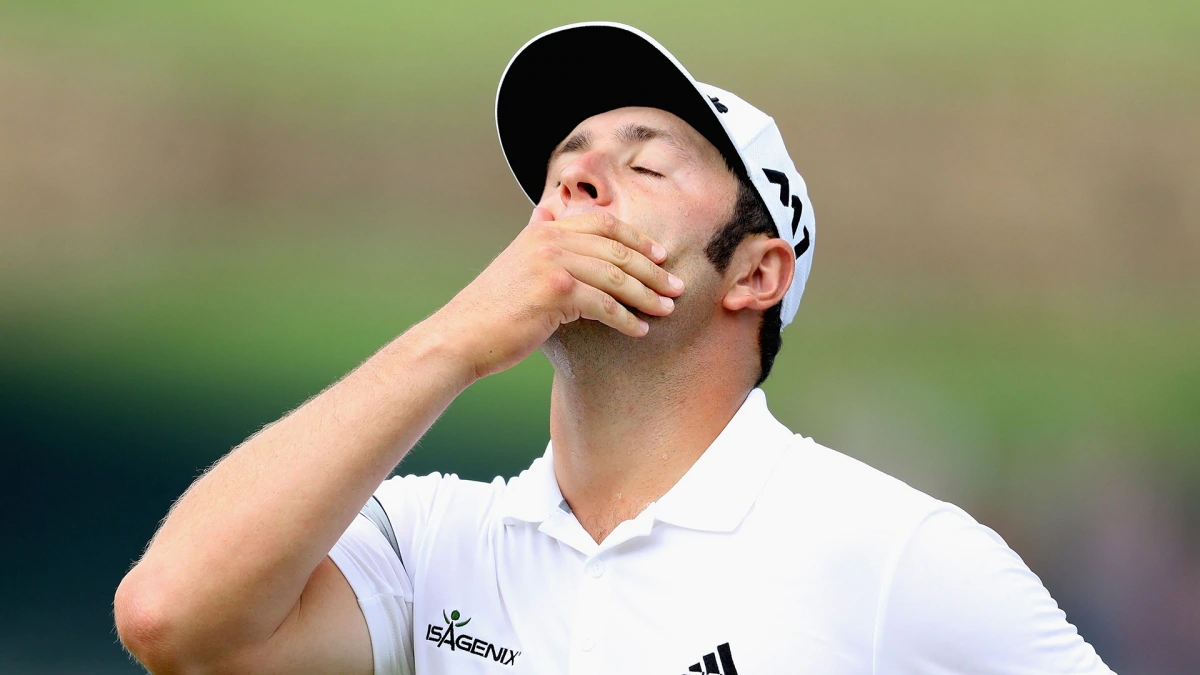 Source: Internet