Gary Gilchrist isn't at the Blue Bay LPGA in China this week, but his heart is there.
Gilchrist's role in the rise of golf in that nation looks as if it is about to grow substantially larger.
Gilchrist told GolfChannel.com that the China Golf Association has informed him that he will be named the Chinese Olympic golf coach.
"I will be going to Tokyo in 2020 representing China as the head coach of the men's and women's Olympic teams," Gilchrist said. "It's a huge honor, to be a part of that."
Gilchrist first made his connection with China 11 years ago, when an agent following Shanshan Feng's domination of junior golf in China passed along the discovery to Gilchrist. Feng was 17 when Gilchrist offered her a full scholarship to his golf academy, which was then located in Hilton Head, S.C.
Six months later, Gilchrist was caddying for Feng at the second stage of LPGA Q-School. She would earn her LPGA tour card in her first try, becoming the first Chinese player to become a member of the tour. She would go on to become the first Chinese golfer to win a major championship, the first to win an Olympic medal (bronze) and the first to ascend to world No. 1 in the sport.
Feng did all of that with Gilchrist as her coach.
Their rise together led Gilchrist to become involved in China's instructional programs, where he helped Feng and her father, a golf coach who worked with the Chinese Sports Bureau.
Four years ago, Gilchrist began coaching the Guangdong provincial team, in the region where Feng grew up. For the last three years, the Guangdong team has been traveling to Gilchrist's academy for an annual winter program at Mission Inn Resort & Club in Howey-in-the-Hills, Fla. Last year, Gilchrist helped Feng open her own golf academy in Guangzhou, Feng's hometown.
"This all comes out of the relationship I've had with Shanshan," Gilchrist said.
Gilchrist said he expects to travel to China four to six times a year as he helps create a system of training for eight national coaches within the China Golf Association.
"There is an explosion in golf in China right now," Gilchrist said. "There's such amazing talent coming through. The challenge is taking that talent to the next level.
"I'm trying to support the growth of golf in China, to grow and build a coaching staff and system."
Haotong Li is the highest ranked male player from China in the Official World Golf Ranking at No. 42. He's a two-time European Tour winner who finished third at The Open last year.
Dou Zecheng and Xinjun Zhang became the first Chinese players to earn PGA tour membership a year ago.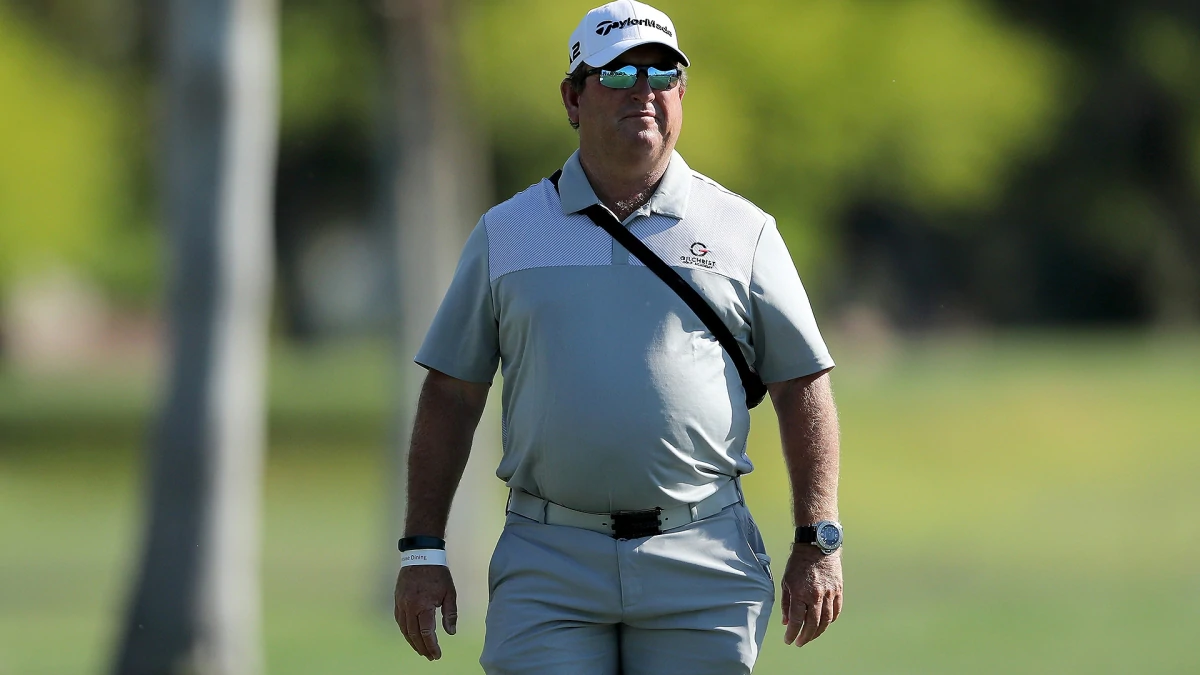 Source: Internet