ST. LOUIS – Things went from bad to worse for Gary Woodland at the 10th hole Saturday.
And then they got even worse.
Ten under par for the week and fighting for the third-round lead with playing partner Brooks Koepka, Woodland tried to carry his ball 185 yards onto the front of the green, but it only flew 180.
Positioned in the front bunker, he skulled his third shot over the putting surface. Playing his fourth from another bunker, he ping-ponged his ball over the green again and back into the front bunker, which hadn't yet been raked after Woodland and Kevin Kisner played from it.
Faced with his fifth from a poor lie in the sand, Woodland fatted his ball out into the grass above the bunker. From there, he nearly pitched in, and then tapped in for 7.
As bad as that sounds, Woodland actually took something positive from his triple. Earlier this year, he made a triple bogey on Friday at the Waste Management Phoenix Open and came back two days later to win the tournament.
"I told myself exactly that on 11 tee," he said. "I told myself I did the same thing in Phoenix. … It was nice to have that in my back pocket, been there in that same situation, and came out on top."
Woodland rebounded to birdie 12 and 14 and get into the house 1 over on his day and 9 under for the week, three behind Koepka.
The good news for Woodland is that more than a few fans probably thought it was Koepka making that triple at 10.
"Yeah, it's happened quite a bit," Woodland said, referring to fans who have been confusing him and Koepka. "I get it all the time, so I'm used to it by now. Playing together too, you think they could get it right, but obviously, we're too – I guess we're built pretty similar. Hopefully, I'm in his position tomorrow."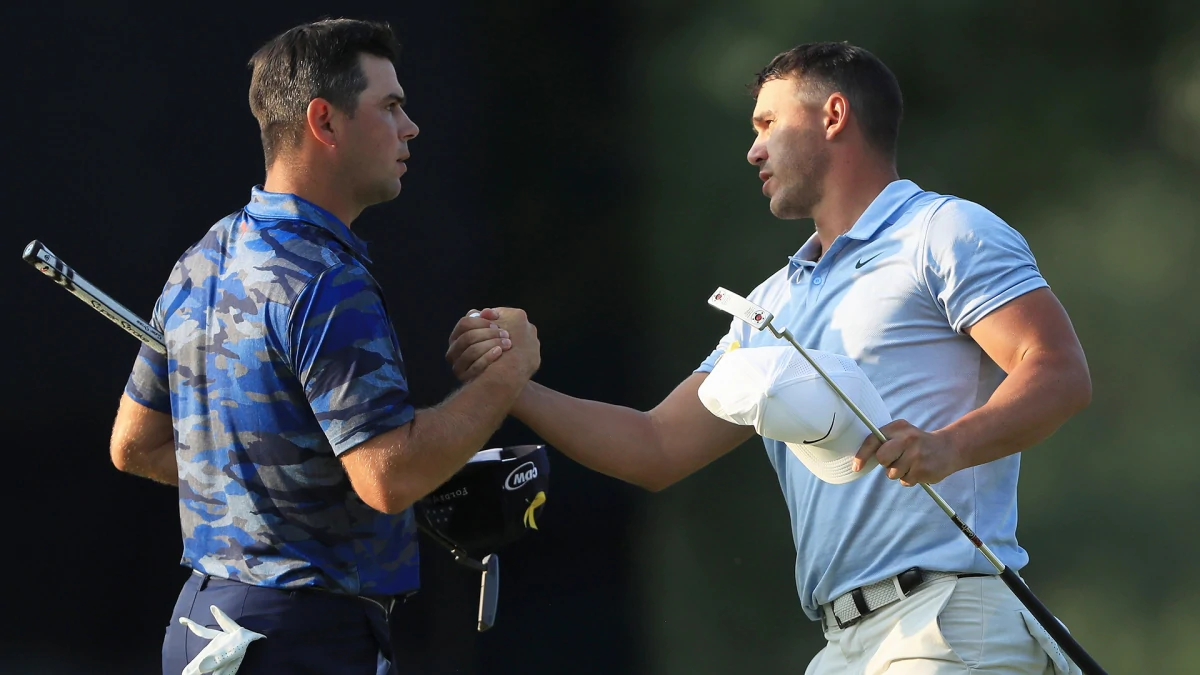 Source: Internet