A fan injured by an errant Brooks Koepka drive at last week's Ryder Cup has spoken out after the accident left her blind in one eye.
Corine Remande, 49, is an avid golfer who traveled from Egypt to France to attend the matches with her husband. She was standing next to the green on the short par-4 sixth during Friday's opening matches when Koepka's drive hit her in the face, fracturing her eye socket and "exploding" her right eye ball.
Doctors have informed Remande that she has permanently lost vision in the eye. She told BBC Sport that she believes she could have died had the shot hit her elsewhere on her head instead of the eye.
"For me, it is finished. I could not speak with you," she said.
According the report, Remande is planning legal action against event organizers in the wake of her injury. Among her complaints were the lack of warning or shouts of fore from course officials with Koepka's ball in flight, the lack of warning from on-course marshals that players were attempting to drive the green on the par-4 instead of laying up, and the lack of safety warnings on the ticket or relevant signage at the venue.
Remande also stated that tournament officials did not check on her condition after she was sent to a nearby hospital, a claim organizers reportedly deny.
"We take our responsibility for fan safety extremely seriously and we have been in regular contact with the family since the accident to offer our support, and we will continue to do so," said European Tour CEO Keith Pelley.
Koepka, who is playing in Scotland this week at the Alfred Dunhill Links Championship, posted an apology to Twitter earlier this week where he explained he is "heartbroken" over the incident.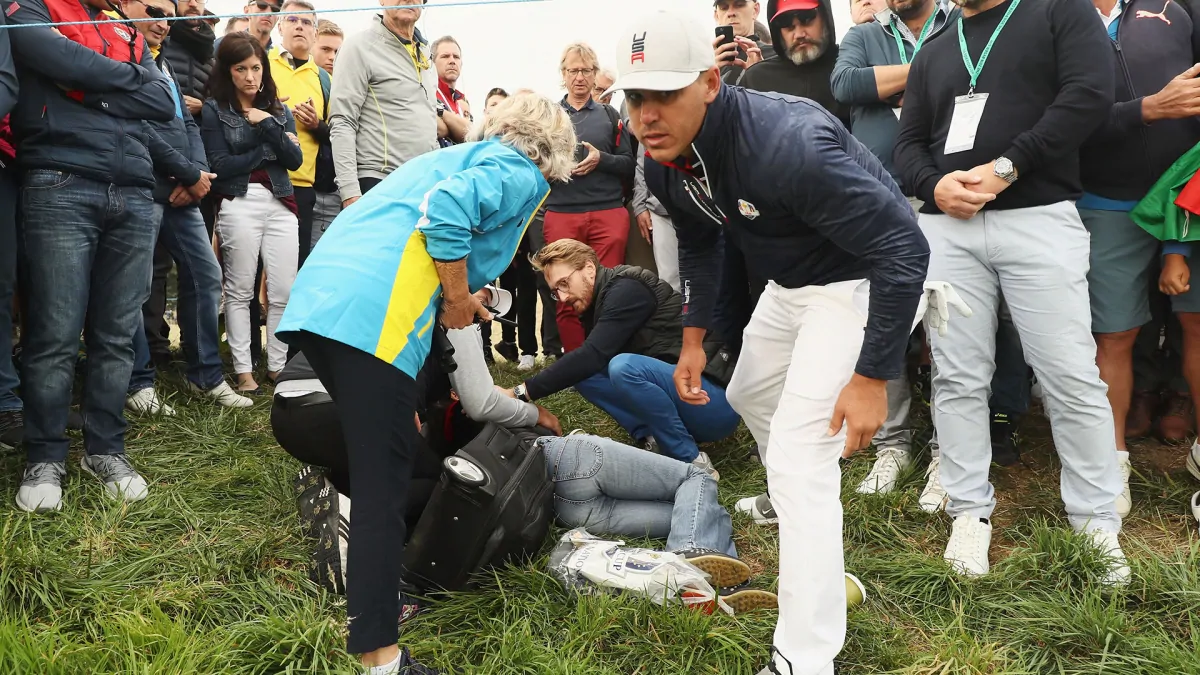 Source: Internet