JERSEY CITY, N.J. – With the laughs plentiful and the adult beverages flowing, the U.S. team took a much more lighthearted approach to their post-round media session after securing a 19-11 win at the Presidents Cup.
But perhaps no moment contained more levity than when Jordan Spieth and Dustin Johnson both broke out in song.
The two were stalwarts on the American squad, winning eight points from a possible 10 despite Spieth's singles loss to Jhonattan Vegas. They were also all smiles when recalling the most memorable song heard on the first tee this week, where American and International fans joined to alternate between supportive sonnets and some more cutthroat chords.
For Spieth, the choice was easy.
---
Presidents Cup: Articles, video and photos
Presidents Cup: Match-by-match scoring
---
"Si Woo, Si Woo, shaking that ass, shaking that ass, shaking that ass," Spieth sang in between bursts of laughter.
The song was a well-meaning reference toward Presidents Cup rookie Si Woo Kim, who won the Players Championship in May and went 1-2 this week after a hard-fought singles loss to Daniel Berger.
"He was so embarrassed every time they sang it," Spieth said. "It was incredible."
Johnson was sitting only a few seats away from Spieth, and before too long he was singing the same tune.
"That was the best song, for sure," Johnson said. "'Si Woo, shaking that ass.' Best song ever, ever, by any side."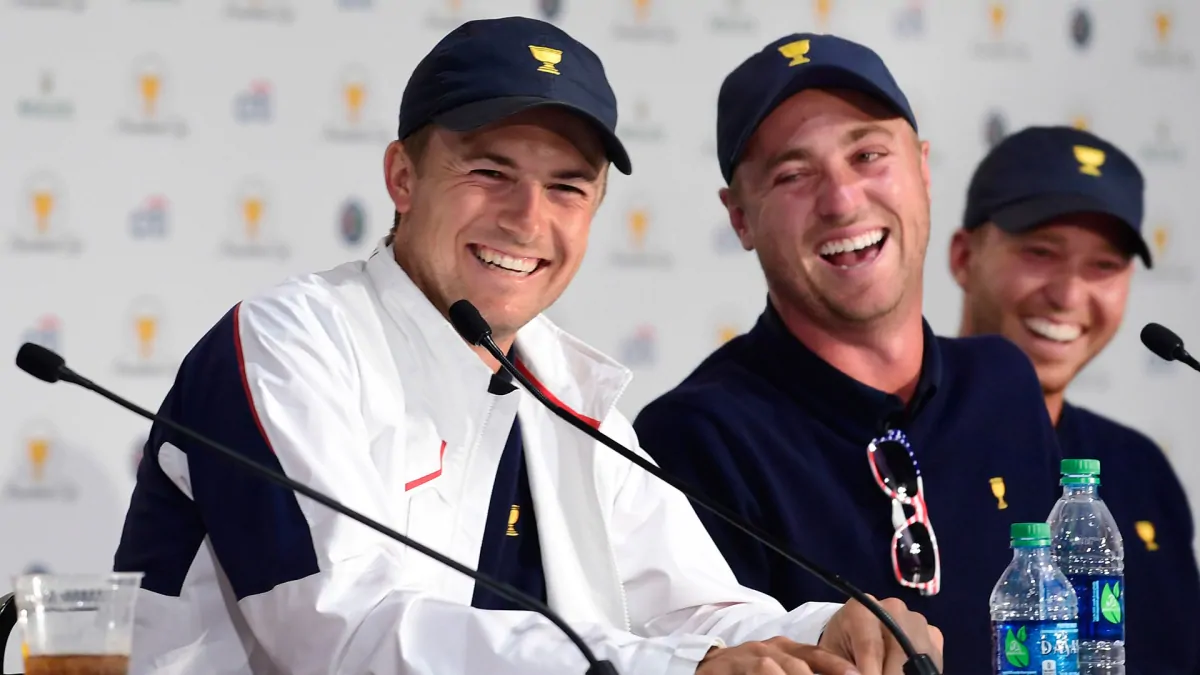 Source: Internet