SOUTHPORT, England – Apparently, fame has its benefits.
Jordan Spieth said he and swimming legend Michael Phelps have become "good friends" since the Phoenix Open in February.
That week, Phelps, a fellow Under Armour endorser, invited Spieth and caddie Michael Greller over to his house after one of the rounds, and they chatted deep into the night about their competitive lives – "the good, the bad, everything that comes with what we do," Spieth said.
---
The Open: Full-field scores | Live blog: Day 1 | Full coverage
---
Spieth and Phelps met up again a few weeks ago in Cabo, where they celebrated the July 4 holiday with Michael Jordan, Russell Wilson and Fred Couples.
"I looked around the room there and was like, 'Wow, this is cool,'" Spieth said. "These guys, they included me and ask about what I'm doing, and these are guys I've looked up to my entire life. It gives you a nice boost of confidence."
Spieth said he spent more time in Cabo with Phelps – "a tremendous new friend" – than the rest of the crew.
"He's somebody who I could call at any time, and he's offered that," Spieth said. "I'd be doing myself a disservice if I don't keep taking him up on it."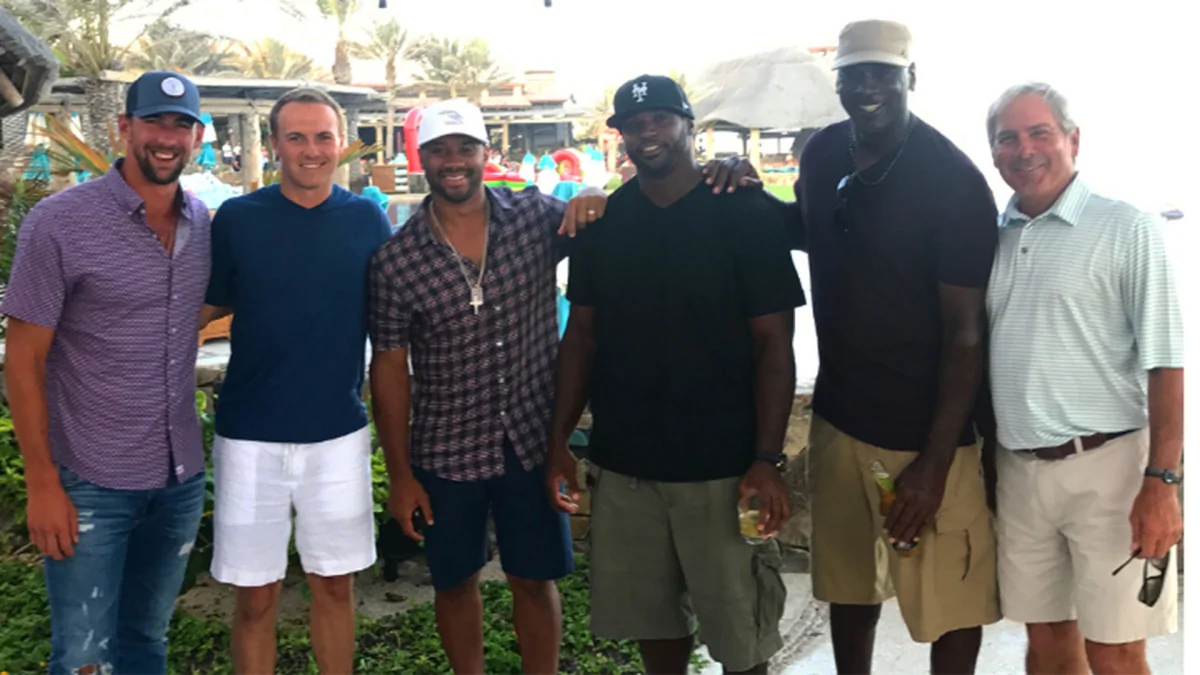 Source: Internet