Fresh off his runner-up finish at the PGA Championship, it's easy to get caught up in the recent success and ebullient optimism surrounding Tiger Woods. But it was not that long ago that Woods even hitting another competitive shot was very much in doubt.
Six-time major champ Sir Nick Faldo shed light on those darker times during a recent appearance on the Dan Patrick Show when he relayed a story from the 2017 Masters champions' dinner. The annual meal is one of golf's most exclusive fraternities, as only the chairman of Augusta National Golf Club is allowed to dine with the men who have each donned a green jacket.
Last spring Woods had not yet undergone spinal fusion surgery, and Faldo explained that Woods at one point turned to an unnamed Masters champ and grimly assessed his future playing chances.
---
Wyndham Championship: Articles, photos and videos
---
"I know he whispered to another Masters champion, two Masters dinners ago, 'I'm done. I won't play golf again,'" Faldo said. "He said, 'I'm done. I'm done, my back is done.' He was in agony. He was in pain. His leg, the pain down his legs, there was nothing enjoyable. He couldn't move. If you watched footage of him, he couldn't even get in and out of the golf cart at the (2016) Ryder Cup when he was a vice captain."
But Woods opted for fusion surgery a few weeks later, and after a lengthy rehab process he returned to competition in December. His 2018 campaign has been nothing short of remarkable, with a pair of runner-up finishes to go along with a T-6 result at The Open when he held the outright lead on the back nine on Sunday.
After apparently even counting himself out, Woods is back up to 26th in the latest world rankings and appears in line to be added as a captain's pick for the Ryder Cup next month.
"What he's been able to do is unbelievable," Faldo said. "To turn this aruond, to get this spine fusion, it's completely taken away the pain. To have this mobility is absolutely amazing. Great on him, and great for golf."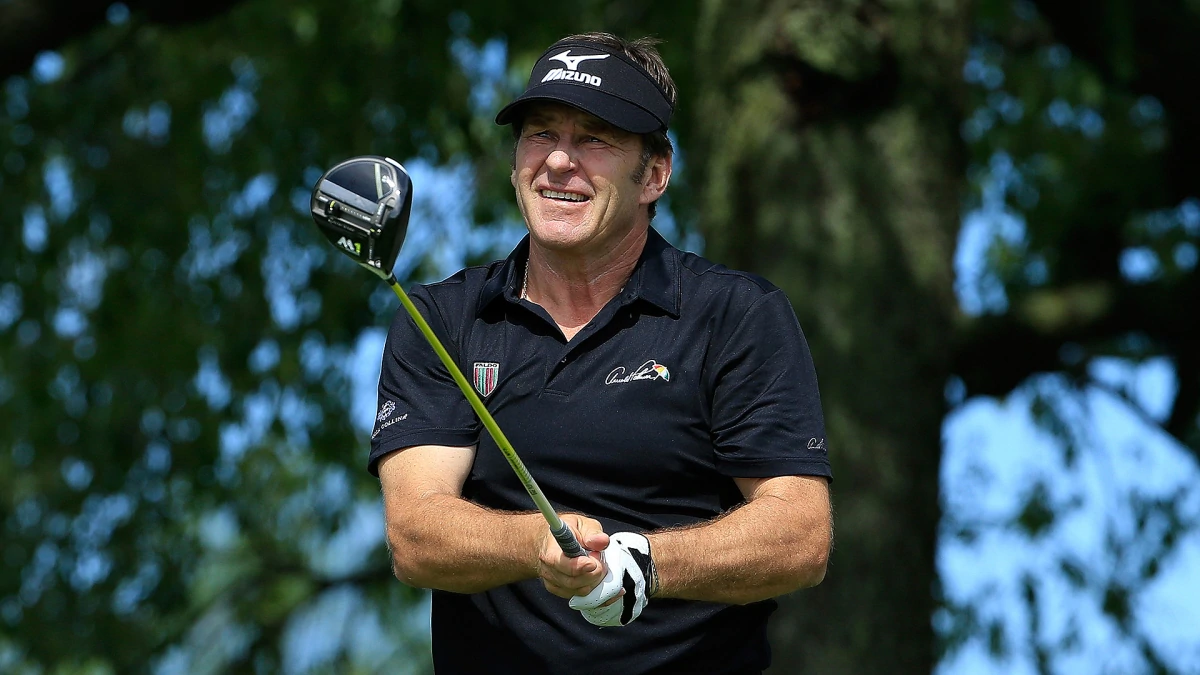 Source: Internet