WEST DES MOINES, Iowa – All losses are not created equal.
Sure, Europe has now lost back-to-back Solheim Cups but the one here at Des Moines Golf and Country Club felt a lot better than the one two years ago in Germany where the coughed up a 10-6 lead on Sunday to lose by a point. This week they lost by 5 points, and it didn't feel so bad.
"We were just talking about that coming in here," Catriona Matthew said. "We felt like last time in Germany, we felt we had lost. This time we don't feel as we lost it. They just played better than us.
"We played well, but they just played some amazing golf."
---
Solheim Cup: Match-by-match scoring
Solheim Cup: Articles, photos and videos
---
Both Matthew and European captain Annika Sorenstam have been on winning and losing teams over their illustrious Solheim Cup careers.
Sorenstam, known for a competitiveness that produced 72 LPGA titles and 10 majors, took the positives from the week.
"You just have to give the hats to the winning team," Sorenstam said. "Juli captained her team very, very well. I think for women's golf this was an incredible show especially if you watched the last few days.
"The game elevated to a level I've never seen. I hope people witnessed this because it was a real show."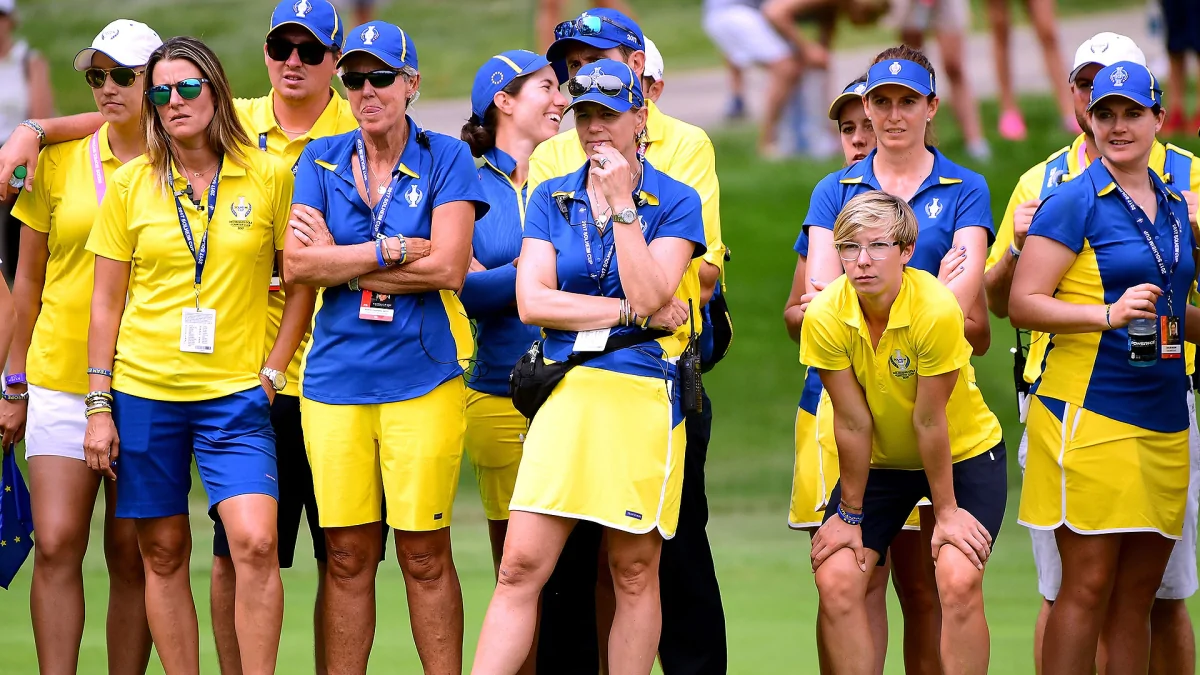 Source: Internet