Ernie Els is one proud uncle.
His nephew, Jovan Rebula, won the Amateur Championship on Saturday at Royal Aberdeen to become the first South African to capture the title since Bobby Cole in 1966.
Rebula, a junior at Auburn, will join his famous uncle in Carnoustie next month for The Open. He also will get invites to the 2019 Masters and the U.S. Open at Pebble Beach.
Rebula defeated Ireland's Robin Dawson, 3 and 2, in the 36-hole final.
"It's unreal," Rebula said. "It's really something that is hard to describe. I feel like many have been in this position before but it's an unreal feeling. It hasn't sunk in quite yet but hopefully tomorrow morning I can wake up and I will feel a little different."
Rebula received plenty of texts from Els throughout the week, and the encouragement paid off. Rebula opened a 1-up lead after 18 holes, and he extended his advantage by winning the 26th and 27th holes. He was 5 up with six to play before finally closing out Dawson on the 16th hole with an up-and-down from the bunker.
"It's been a long week and especially today," Rebula said. "I should have finished maybe a couple of holes earlier, but it's been awesome. A very tiring week. I'm standing here right now and there's so much adrenaline pumping through me."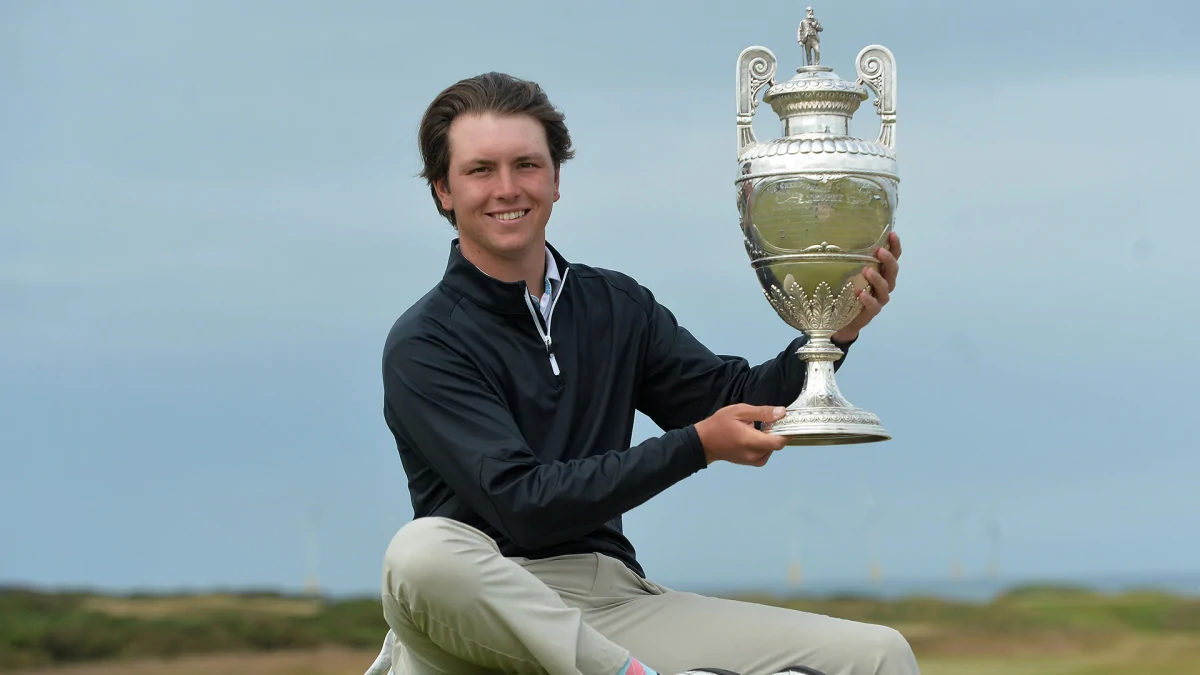 Source: Internet