It was announced on Thursday that Jason Day would not be competing in the Hero World Challenge. The reason was revealed Friday when Day's wife, Ellie, posted on Instagram that she was pregnant with their third child.
---
Well…. I've been a little quiet lately and apparently cats outta the bag now… so here goes! Number three is on the way. #notsurewhatwewerethinking #daypartyoffive #ineedanewcar #saveme #thenauseaisreal #dashkeepscallingtwins #sendhelp
---
Ellie is expected to give birth in June. The Days have a son, Dash, 5, and a daughter, Lucy, who turns 2 this month.
Jason Day is still scheduled to compete in the Australian Open, the week before the Hero, Nov. 23-26. His appearance in June's U.S. Open at Shinnecock Hills is to be determined. He skipped the 2012 Open to be with Ellie after the birth of Dash.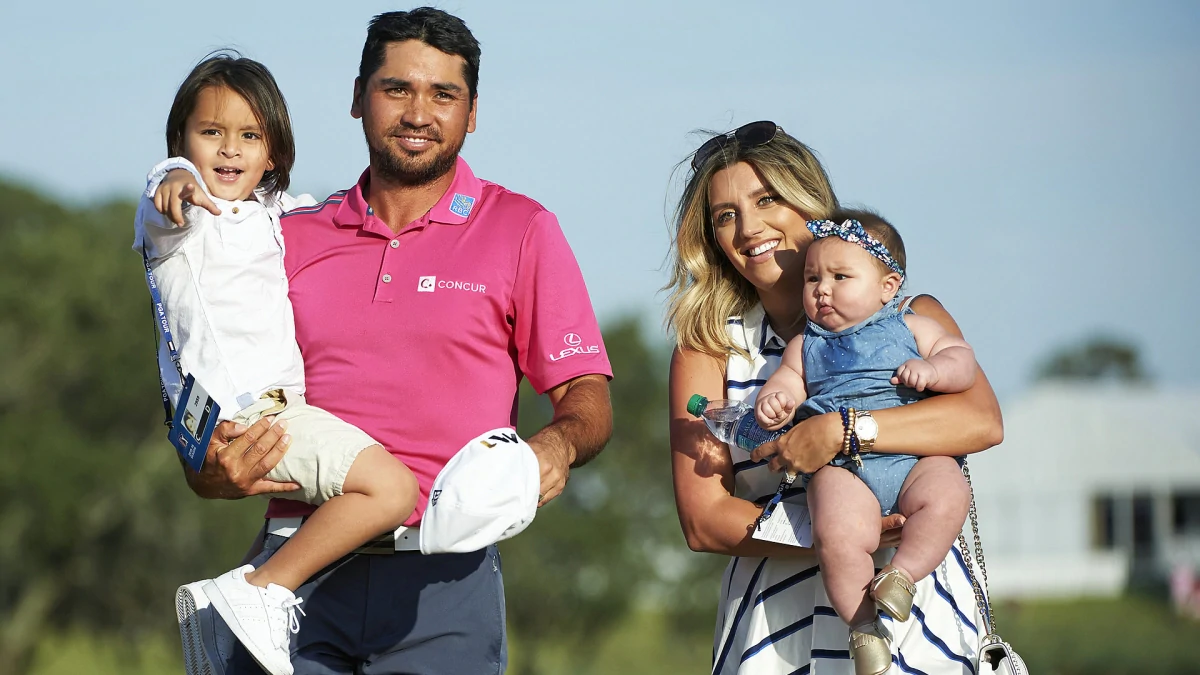 Source: Internet