PEBBLE BEACH, Calif. – Bill Murray's team failed to complete a three-peat at the 3M Celebrity Challenge, prompting Murray to playfully claim that Clint Eastwood's team used extraordinary tactics to tilt the event's outcome Wednesday at the AT&T Pebble Beach Pro-Am.
"We weren't even wanted here," Murray said in the wake of the defeat. "They tried to break up our team. There were phone calls in the middle of the night, other disruptions. Our cars were being followed."
Murray, who donned a colorful pair of bell bottoms, which his William Murray Golf clothing line calls "Bill Bottoms," also said that he wouldn't be inviting any of his teammates back next year. He joked he won't be bringing back Kelly Rohrbach, Josh Duhamel or Toby Keith.
"They should be relocated to another place, like Norway," Murray cracked.
Eastwood played in the event, teaming with Juli Inkster, Alfonso Ribeiro and Clay Walker. More than $100,000 was donated to various player charities.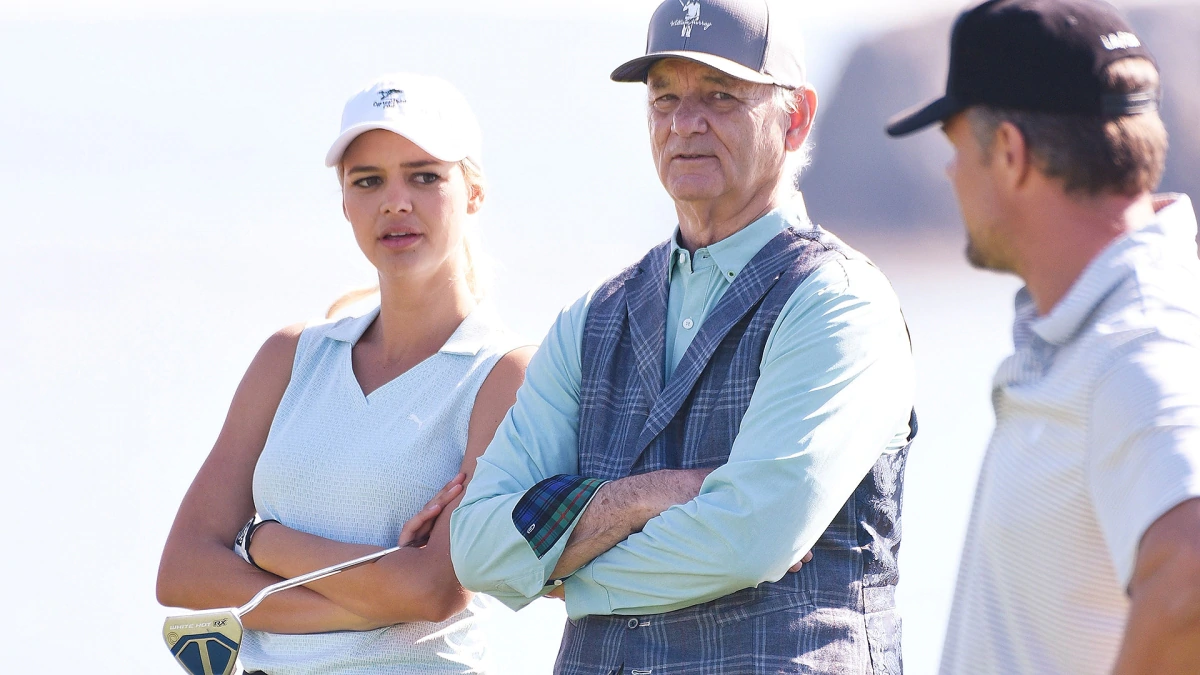 Source: Internet