CHARLOTTE, N.C. – Johnson Wagner is a member at Quail Hollow, and guesses he plays here four to five times in a given off week.
But through all those rounds, he can't remember another time he went eagle-eagle at Nos. 14 and 15 – at least from the tips.
Wagner signed for a 2 at the par-4 14th and a 3 at the par-5 15th and a round of 4-under 67 Thursday that has him two off the early pace at the Wells Fargo Championship.
"I was playing with Shawn Stefani today, and we were walking off 15, and he said, 'How many times have you eagled both of those holes consecutively?'" Wagner recounted. "Never from the back tees. Maybe once from like the senior tees in a member tournament, but not very often."
Wagner hit what he called the best drive of his life at the 325-yard 14th to 4 feet, setting up the first eagle. He then pitched in from short of the green at 15 for his second eagle in as many holes.
---
Full-field scores from the Wells Fargo Championship
Wells Fargo Championship: Articles, photos and videos
---
The 38-year-old, three-time Tour winner is playing this week on a sponsor's exemption and playing this season out of a reshuffle for guys who finished between 125th and 150th on last season's FedExCup points list. Through 11 starts this season, he's 158th, and a good finish this week would go a long way in helping him potentially avoid a return trip to the Web.com Finals.
"You know, I always put a lot of pressure on myself to play well here," said Johnson, who has missed the cut in eight of his 11 previous tries.
"I play out here all the time, and I can't remember the last time I shot 67 from the back tees. I have a few low rounds from [shorter yardages], but from those tips, it's a big-boy course, and I was happy to put one in there deep."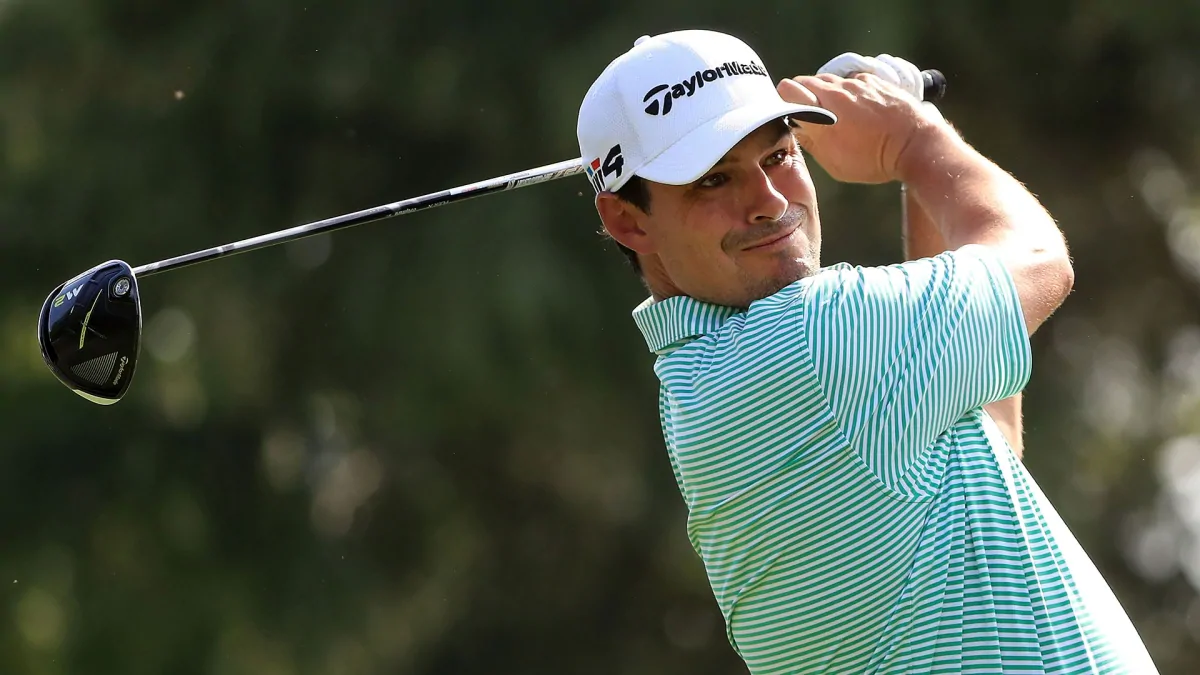 Source: Internet