DUBLIN, Ohio – Jason Dufner is no stranger to unique headwear. Earlier this season, he donned a blue hat with the word "BOSS" on it at the Honda Classic when he was paired with Tiger Woods, and he sported a hat at the WGC-Mexico Championship that read: "Yo [heart] Mex."
Dufner, who has spent much of this season playing without a hat sponsor, continued that trend on Tuesday at the Memorial, where he's the defending champion and showed up wearing a "Save The Crew" hat.
The owner of the Columbus Crew, the city's MLS team, has been trying to relocate the team to Austin, Texas, which has created a local movement to keep the team in Ohio.
---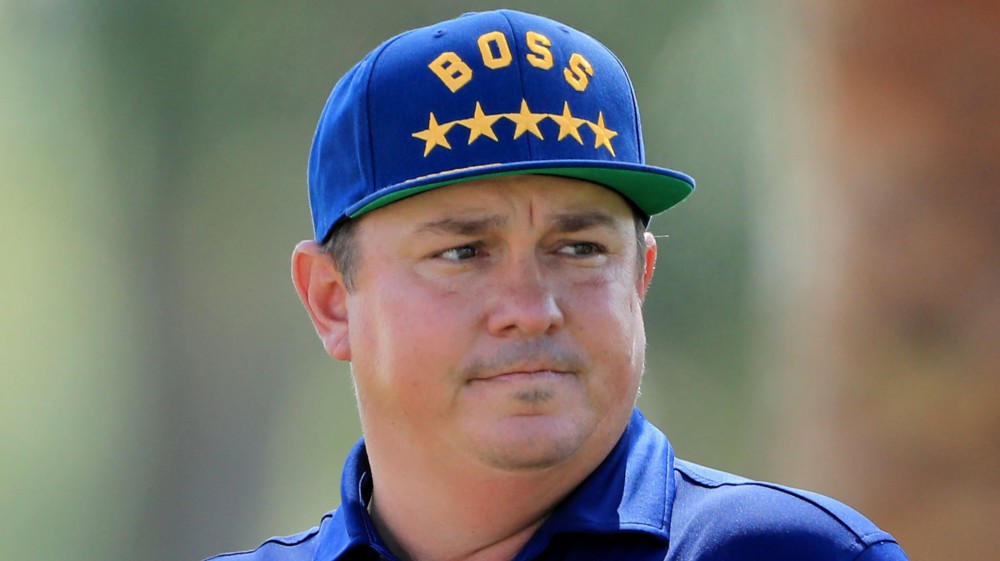 Photo gallery: Jason Dufner's hats
Memorial Tournament: Articles, photos and videos
---
"We decided to come up with some Columbus and Ohio-themed deals for this week. Just defending champion and being from Ohio and obviously, the Save The Crew," Dufner said. "People here are really passionate about soccer. I wouldn't say I'm extremely passionate about soccer, but I can identify with what they're going through, being from Cleveland, losing the Browns."
Dufner, who now has a sponsor for his hat, said he has some other special-edition hats planned for this week's tournament.
"We'll have a couple different Columbus, Ohio-themed hats going on and obviously the hat thing with me has been pretty popular this week," he said, "so it just lined up good."
Source: Internet