As it always does, Masters Sunday provided golf fans with some incredible moments. But for one family, the highlight of the week came on Thursday.
Shane Caldwell, from Columbia, S.C., has beaten colon cancer twice and is now stricken with Stage 4 lung cancer. That hasn't stopped him from cheering on Tiger Woods, though. He is a lifelong Woods fan whose dream was to see him play in person.
Well his stepdaughter, Jordan Miller, decided to make that dream a reality, and at the Masters, no less.
PLEASE RETWEET!! I need help making my step dads dream of meeting @TigerWoods come true. He has stage 4 lung cancer and is very sick. This would mean the absolute world to him. Please help me make this happen for him pic.twitter.com/m7xRCi5NKr

— Jordan Miller (@jordsierra27) April 1, 2018
Miller's plea to connect her stepfather with Woods went viral, and according to Yahoo Sports, caught the eye of Woods' girlfriend, Erica Herman.
"By the end I think they were hearing about it from multiple different angles. But it was Erica that made it really happen," Miller told Yahoo. "Her and Tiger both lost their fathers to cancer. So they probably understand a little more than most what it's like to go through that."
Caldwell and his family were able to score tickets to the Masters, and met with Woods long enough to get a signed glove before he teed off in the first round.
He did pic.twitter.com/J5OZLtOwcf

— Jordan Miller (@jordsierra27) April 6, 2018
In case anyone didn't see the video footage! credit to @CBSSportsNet for the video pic.twitter.com/bicAhYmJWG

— Jordan Miller (@jordsierra27) April 7, 2018
Thanks for that smile @TigerWoods pic.twitter.com/zUx92ytDwa

— Jordan Miller (@jordsierra27) April 9, 2018
WE DID IT pic.twitter.com/JF7R7oF8Rx

— Jordan Miller (@jordsierra27) April 5, 2018
"It was quite a thrill," said Caldwell as he showed off his signed glove. "It was really a great experience. Pretty emotional."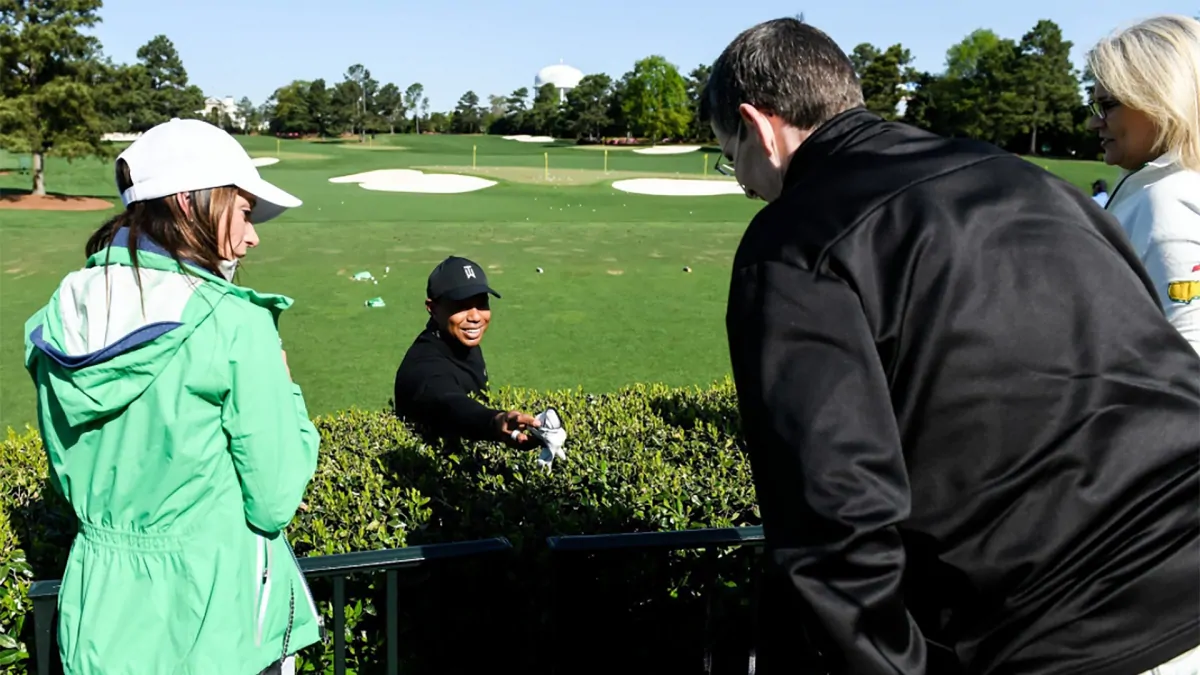 Source: Internet