LOS ANGELES – At 6-foot-4, 190 pounds, Dustin Johnson is one of the golf's most athletic players. His ability to dunk a basketball is well-known, which made him a popular candidate to participate in this week's NBA All-Star Celebrity Game.
The game will be played at Verizon Up Arena at the Los Angeles Convention Center, and Johnson was approached about participating but he declined.
"I got an invite, but I've just got so much going on this week that I really don't have enough time to do it," Johnson said on Wednesday at the Genesis Open, where he is the defending champion.
---
Genesis Open: Articles, photos and videos
---
Although the timing didn't work out for the world No. 1, he had no doubts he could hold his own in the celebrity competition.
"I'd do OK. I beat [former NBA forward] Shane Battier in a three-point contest. That's my claim to fame in basketball," he laughed. "It was in Miami at Doral. We did some little exhibition. Granted, it was blowing about 30 [mph] and it was outside, but I still won."
Bubba Watson is scheduled to participate in Friday's celebrity game.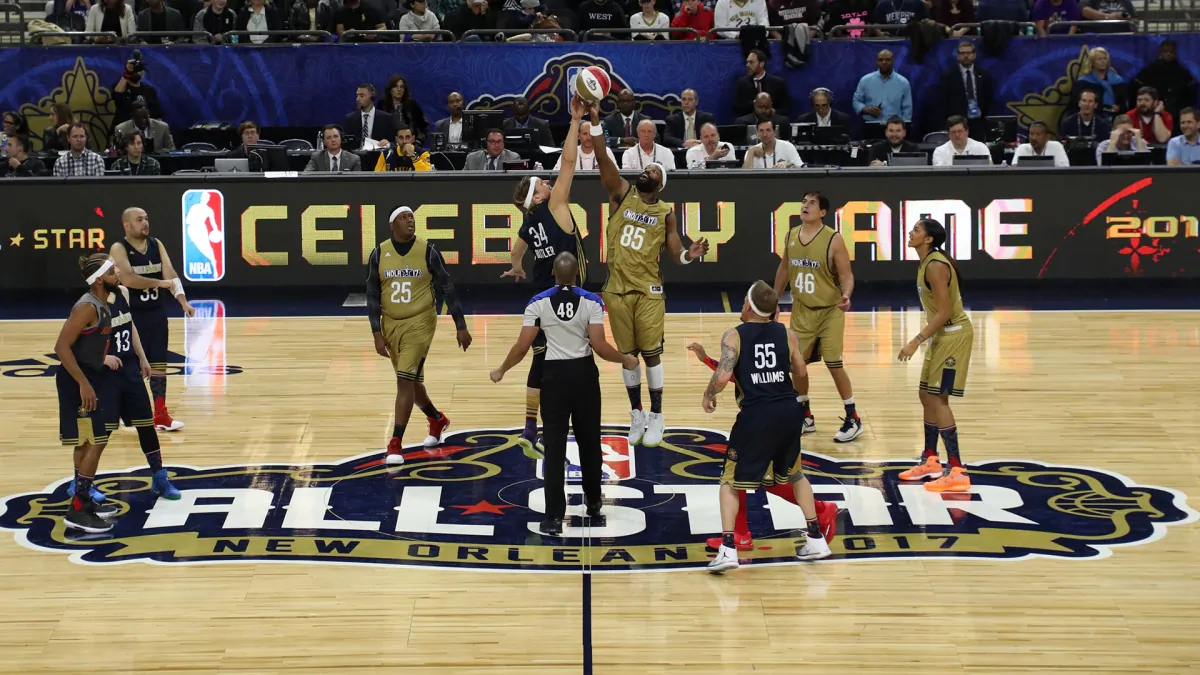 Source: Internet