SOUTHAMPTON, N.Y. – World No. 1 Dustin Johnson put up a 77 Saturday at the U.S. Open and was almost proud of it.
That's how brutal Shinnecock Hills became in the third round.
Johnson was 7 over on the day.
He made six bogeys, a double bogey and a lone birdie but didn't completely blow his four-shot lead. He enters Sunday in a four-way tie for the top spot.
"I'm in a good position, in the lead tomorrow," Johnson said. "Today's round, I didn't feel like I played badly at all. Seven over is usually a terrible score, but with the greens the way they got this afternoon, they were very, very difficult."
---
U.S. Open: Scores | Live blog | Full coverage
---
Johnson didn't slam a dicey setup that even USGA CEO Mike Davis said became "too tough" on certain holes.
"I had six or seven putts today that I could have easily putted right off the green," Johnson said. "But, you know, that's what it is. It's the U.S. Open. It's supposed to be tough. There was maybe only one or two flags that I felt like maybe got a little dicey this afternoon, but the rest of them were fine."
This is the closest Johnson got to criticizing the setup: "I felt like the speeds were a little inconsistent. I don't mind it being fast. I don't mind it being tough. But I felt like they were just a little inconsistent. Some greens were extremely fast, and some I felt like were slow. So I felt like it was tough to get a good beat on the speed today."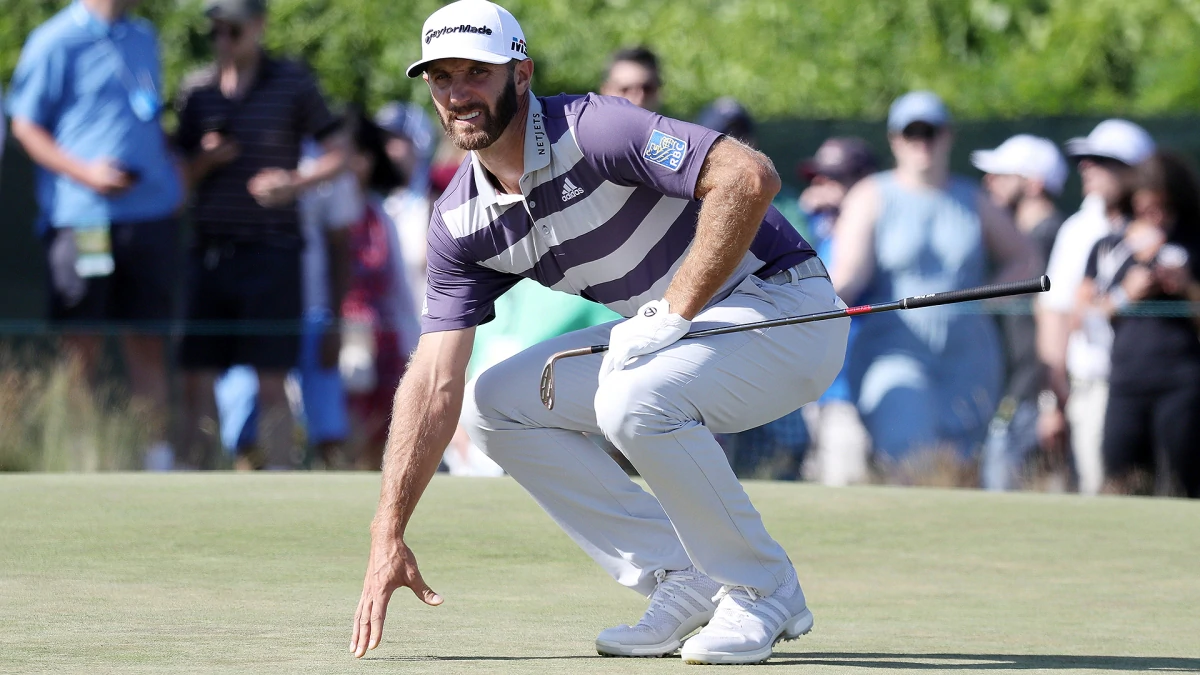 Source: Internet