World No. 1 Dustin Johnson is already one of the longest hitters in golf, so he's not looking for any changes to be made to golf ball technology – despite comments from him that hinted at just such a notion two months ago.
Johnson is in the Middle East this week for the Abu Dhabi HSBC Championship, and he told BBC Sport Wednesday that he wouldn't be in favor of making changes to the golf ball in order to remedy some of the eye-popping distances players are hitting the ball with ever-increasing frequency.
"It's not like we are dominating golf courses," Johnson said. "When was the last time you saw someone make the game too easy? I don't really understand what all the debate is about because it doesn't matter how far it goes; it is about getting it in the hole."
Johnson's rhetorical question might be answered simply by looking back at his performance at the Sentry Tournament of Champions earlier this month, an eight-shot romp that featured a tee shot on the 433-yard 12th hole that bounded down a slope to within inches of the hole.
Johnson appeared much more willing to consider a reduced-distance ball option at the Hero World Challenge in November, when he sat next to tournament host Tiger Woods and supported Woods' notion that the ball should be addressed.
"I don't mind seeing every other professional sport, they play with one ball. All the pros play with the same ball," Johnson said. "In baseball, the guys that are bigger and stronger, they can hit a baseball a lot further than the smaller guys. … I think there should be some kind of an advantage for guys who work on hitting it far and getting that speed that's needed, so having a ball, like the same ball that everyone plays, there's going to be, you're going to have more of an advantage."
Speaking Wednesday in Abu Dhabi, Johnson stood by the notion that regardless of whether the rules change or stay the same, he plans to have a leg up on the competition.
"If the ball is limited then it is going to limit everyone," he said. "I'm still going to hit it that much further than I guess the average Tour player."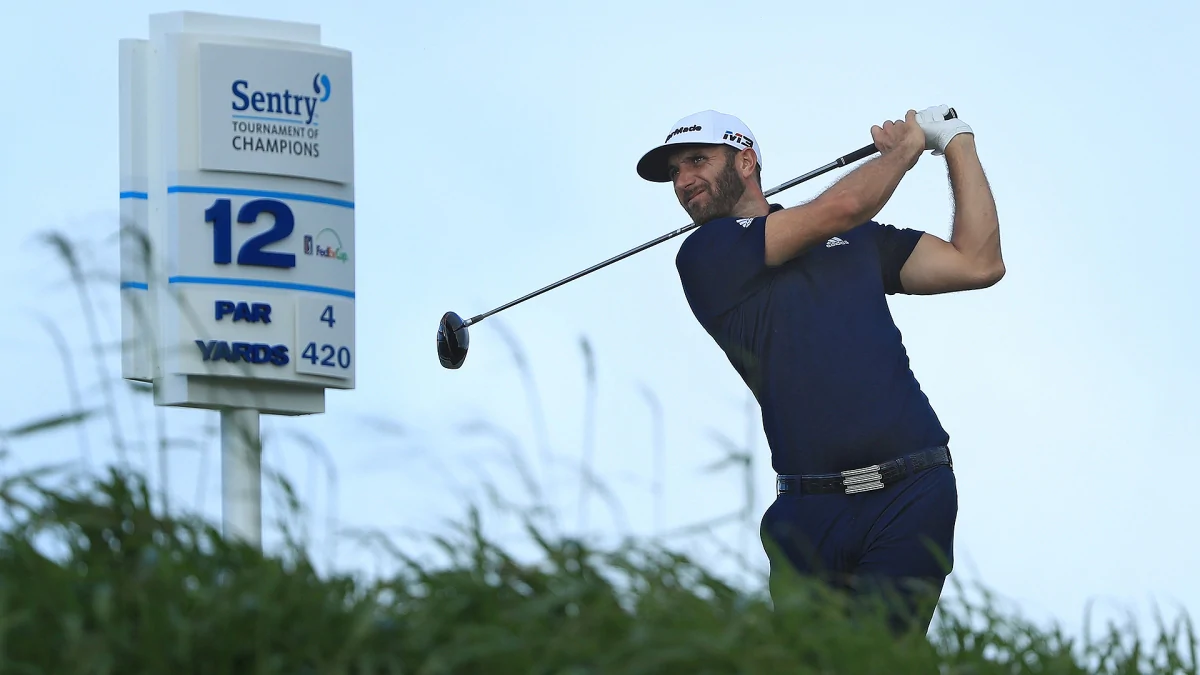 Source: Internet