Cleveland native Jason Dufner is a big fan of his hometown's sports teams, but he wasn't thrilled with the Browns' Day 1 picks in the NFL Draft: Oklahoma quarterback Baker Mayfield with the first overall pick and Ohio State cornerback Denzel Ward with the fourth pick.
After the Browns – to the surprise of many – made Mayfield the draft's top choice, Dufner tweeted that they should take another quarterback at No. 4. You know, to increase their chances of getting at least one pick right. He added a hashtag noting that he would have preferred them selecting Penn State running back Saquon Barkley, who went to the New York Giants at No. 2.
Thinking another QB with the 4th pick… increase your odds of finding that franchise guy….#iwantedbarkleyat1or4

— Jason Dufner (@JasonDufner) April 27, 2018
Then Duf noted that the Browns "immediately" need a left tackle, to replace recently retired Joe Thomas, who had been a franchise cornerstone.
Left tackle needed immediately.. #tradedown

— Jason Dufner (@JasonDufner) April 27, 2018
Duf saved his biggest criticism, however, for anyone who does a mock draft. He … well, just read the tweet for yourself.
I think mock drafts by analysts are the same as fairytales, unicorns, dragons, and leprechaun's.. except some people earn a wage in preparing them.. I could guess the square root of 21,567,498,678, and come closer than these things are accurate.

— Jason Dufner (@JasonDufner) April 27, 2018
Was Duf right? Did the Browns blow it with their first-round picks? It will be years before we know that, but in the meantime, it might be educational to review this Dufner reaction to the Browns taking Texas A&M quarterback and all-around party guy Johnny Manziel in the first round of the 2014 NFL Draft:
Yes!!!!! pic.twitter.com/oB4P8rsGGo

— Jason Dufner (@JasonDufner) May 9, 2014
Yeah, that one didn't work out so well.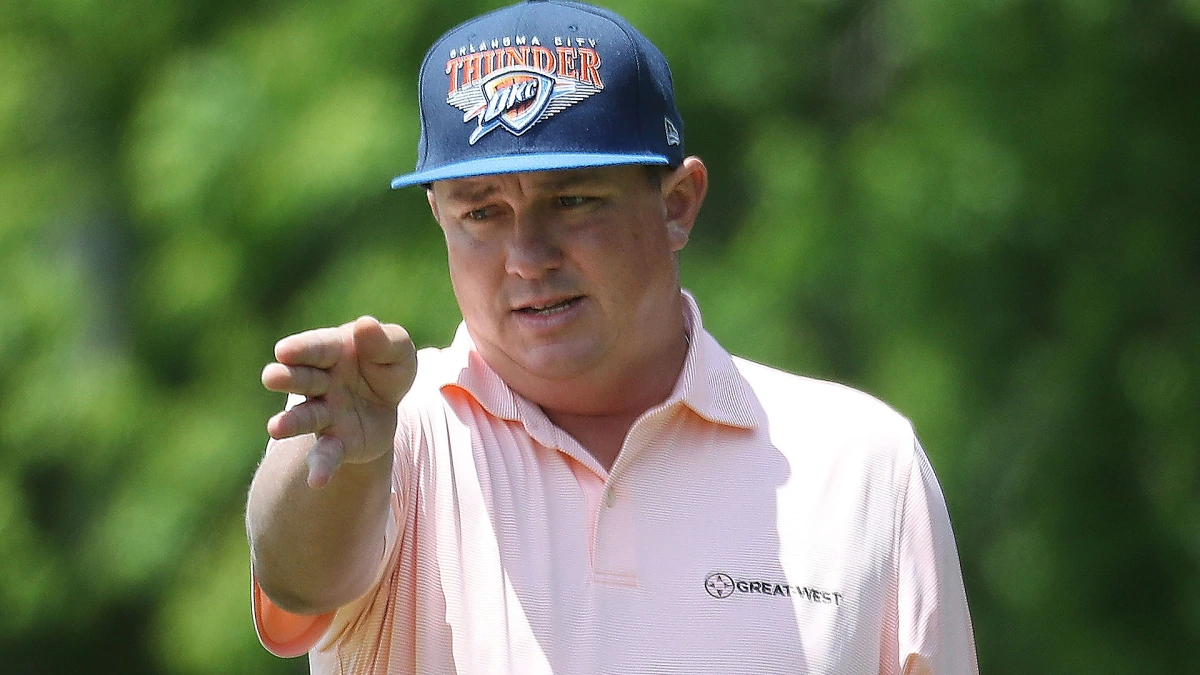 Source: Internet