Updated: 6:15 p.m.
Cristian DiMarco learned an important lesson this week at his U.S. Open local qualifier.
Don't ever leave early.
DiMarco, a senior at South Florida and the son of PGA Tour veteran Chris DiMarco, came out on the wrong side of a coin-flip tiebreaker after both he and fellow competitor Luis Gagne were not available to play off for the fifth and final qualifying spot.
Teeing off early in the 84-man field at Orange Tree Golf Club in Orlando, Fla., DiMarco was 5 under through six holes but triple-bogeyed his 17th hole and then missed a 6-footer for birdie on the last.
When he signed for an even-par 72, DiMarco thought he had no chance to earn one of the five available berths. After all, at the same qualifier a year ago, he shot 1 under and "didn't even sniff" a spot. And there were more than two hours of tee times left, with a stacked field – players with whom he was familiar, like Florida's Alejandro Tosti and PGA Tour Champions player Bart Bryant.
So Cristian and his famous father (who was on the bag Wednesday) came to the same conclusion.
"We thought we had no chance," Cristian said by phone Thursday. "We thought it was a foregone conclusion."
But a few hours later, after lunch at Whole Foods, DiMarco received a call from his South Florida teammate, Kyle Flexsenhar.
"Dude, you shouldn't have left," Flexsenhar said. "You and Luis were in a playoff."
Under normal circumstances, both DiMarco and Gagne (who plays at LSU) would have been in a sudden-death playoff for the final spot. But because both had left hours earlier, tournament officials followed USGA protocol and used the coin-flip tiebreaker.
Gagne won, and DiMarco became the first alternate.
"I called him and was like, 'Well, I didn't put up that much of a fight to you, buddy,'" DiMarco said. "We had a good laugh about it. Neither of us thought we'd get in.
"But that's how it is. It's a learning experience. I'm very disappointed in myself for leaving, but in the grand scheme of things, is it really going to make a huge difference in my career? I hope not. I hope I'll play in many U.S. Opens."
DiMarco said he called his dad afterward to deliver the news.
"He was kind of disappointed in us, because he was like, We should have stayed," DiMarco said. "But I don't question his golf IQ about anything, and we had the same thought process. It was a tough lesson to learn."
LPGA player Christina Kim, who is a member at Orange Tree, wrote on Twitter that "the one that lost the coin flip" – DiMarco – "did not enjoy the results when given to him."
Well that's a first.. local USO qualifier at my course today, 2 guys tied for last spot into sectionals. They BOTH left, so a coin was tossed to determine who got the spot and who is the first alternate. Bizarre. Apparently this is the correct move.

— Christina Kim (@TheChristinaKim) May 9, 2018
The one that lost the coin toss actually called the pro shop when I walked in and did not enjoy the results when given to him. I can assure he will never bolt early again. https://t.co/t6fHwvwRgI

— Christina Kim (@TheChristinaKim) May 9, 2018
But DiMarco said that wasn't the case at all.
When he called the course, the pro shop attendant, whom DiMarco knew, initially said that DiMarco won the coin flip but later corrected himself.
"I joked with him: 'You couldn't give me a good flip?'" DiMarco said. "There's nobody to be mad at but myself for leaving. It wasn't anger at all – just disappointment in myself. It was a freak accident, and I learned from it and I won't ever leave early again."
Even the USGA sympathized with the two players, saying in a statement to Golf Digest: "It is unfortunate that the players did not remain on property to determine the last qualifying spot through their play."
It's a tough break for DiMarco, the 2017 Florida Amateur champion who is coming off a tie for second at the American Athletic Conference Championship. He and the rest of the Bulls will tee it up next week at NCAA regionals at Reunion Resort outside Orlando.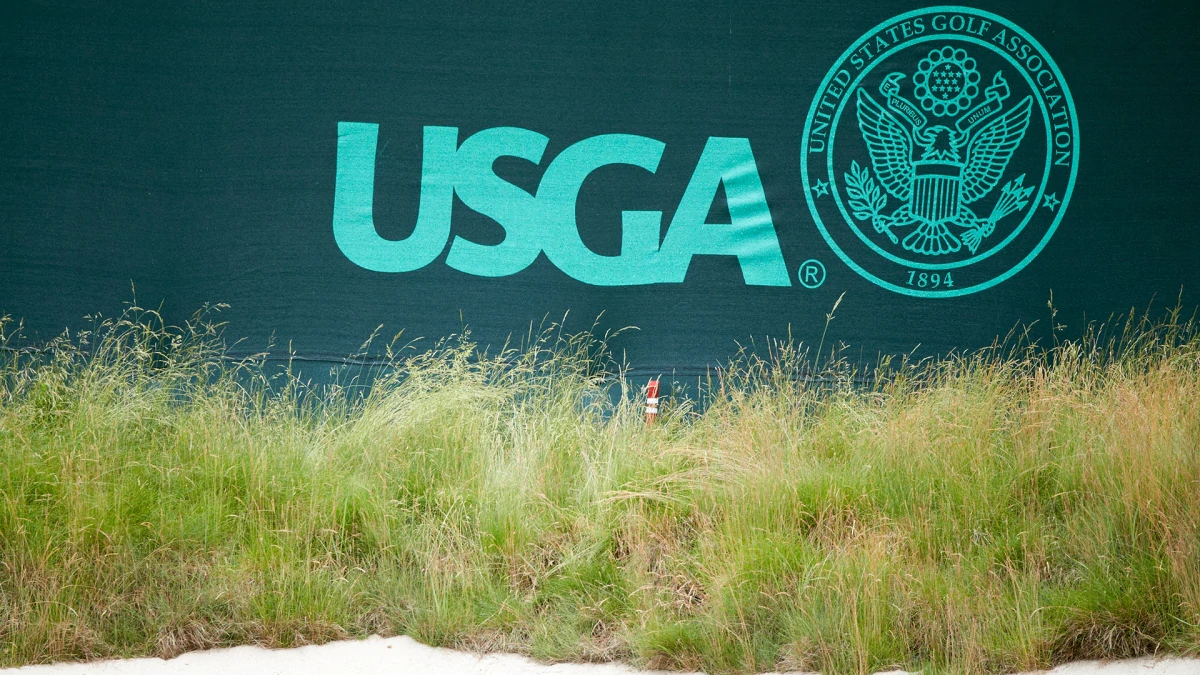 Source: Internet