The growing tension and saber rattling between North Korea and the United States isn't deterring the LPGA's best this week.
A strong field is poised to tee it up in Thursday's start to the KEB Hana Bank Championship in Incheon, South Korea.
Fifteen of the top 16 players in the Rolex Women's World Rankings are scheduled to compete, with only Inbee Park missing, due to injury. While it's a limited field with 78 players, the tournament ranks as one of the strongest of the year at the top of the world rankings.
As for tensions along the border, LPGA officials addressed player security concerns heading into the event.
"As a matter of course, we share safety and security information with our players and caddies for many of the tournaments on our schedule," Heather Daly-Donofrio, the LPGA's chief communications and tour operations officer, said in response to a GolfChannel.com inquiry.
"Regarding Korea, specifically, we have had regular contact with our security teams in the U.S. and Korea, with the U.S. Department of State, as well as the PGA Tour, regarding their event in Korea this fall.
"Based on information and counsel received from all parties, we are comfortable with the event in Incheon, and with all safety precautions that are in place as they relate to our players, caddies, staff and partners."
Notably, Oct. 10 is the founding anniversary of North Korea's Workers' Party, a day North Korean leader Kim Jong Un has marked in the past with missile or nuclear tests. CNBC reported that North Korea is "widely expected" to conduct another missile test sometime over the next 10 days.
"They are preparing for new tests of a long-range missile," Russian lawmaker Anton Morozov told Russia's RIA news agency in a quote cited by CNBC on Monday.
Reuters reported Monday that Mozorov said the North Koreans "gave us mathematical calculations that they believe prove that their missile can hit the West Coast of the United States."
The LPGA's strong turnout is a testament to the tour's communication with players.
"We consistently tell our players that their personal comfort level should be the driving force in a decision to play a particular event," Daly-Donofrio said. "Should any player choose not to compete in an event, due to the political climate of a particular region, we would fully support that decision."
This week's event will feature the top three players in the world rankings, with No. 1 So Yeon Ryu, No. 2 Sung Hyun Park and No. 3 Lexi Thompson grouped together in the first round.
South Koreans have dominated this season, and there's pride in that success, with the nation embracing its LPGA event. South Koreans have won nearly half the events played this year (13 of 27) and three of the five majors. This week's field includes 12 Korean LPGA Tour players. Ryu, Sung Hyun Park and Thompson are in a heightened battle for Rolex Player of the Year, money-winning list, Vare Trophy and Race to the CME Globe honors with just six events left in the season.
"I'm sure that a lot of players, we say that we're not going to focus on these titles, but I would really like to win the Player the Year," Ryu said. "Not because I need that recognition to really feel how well I did this year, but, rather, I think it would be kind of like a medal for myself, to really just pat myself on the back on a really great year done. But I have to say, for the past 10 years as a pro golfer, the biggest lesson I learned is I do far better when I don't look too far, and when I focus on what's ahead of me right now."
Ryu leads the Rolex Player of the Year standings by a mere three points over Lexi Thompson. The winner of this week's event earns 30 points.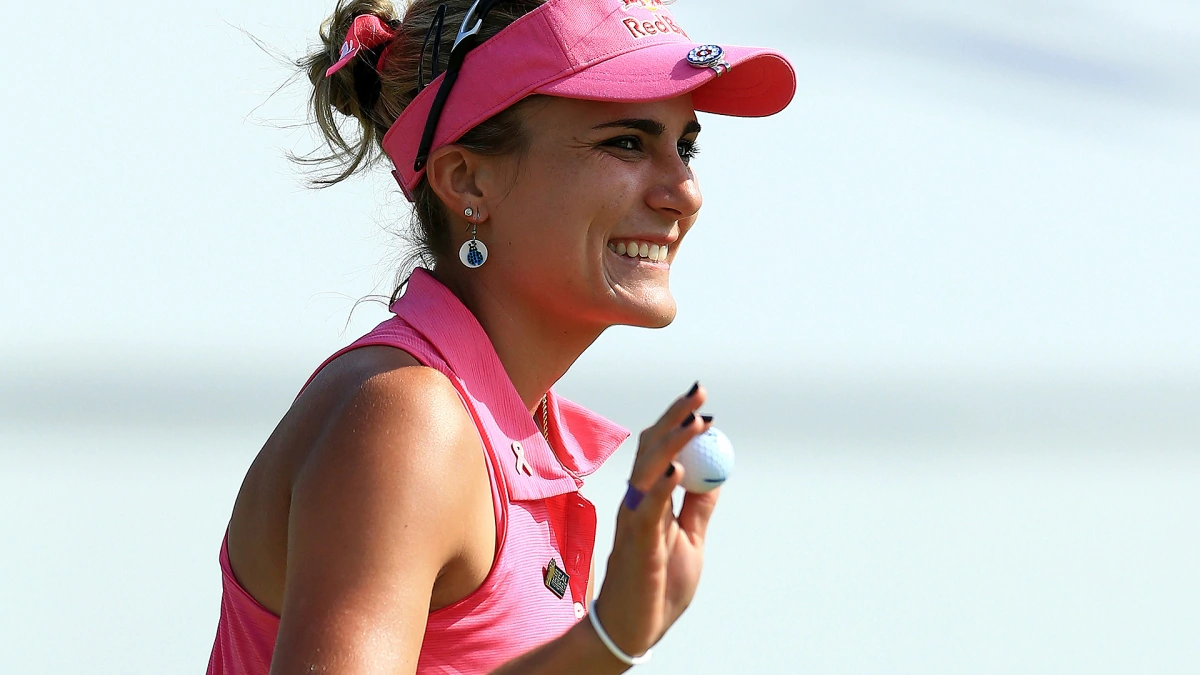 Source: Internet