ST. LOUIS – Defending champion Justin Thomas looked as though he was going pick up where he left off at the PGA Championship – on top of the leaderboard.
Starting on Bellerive's back nine, Thomas went out in 32 and for a time shared the lead with his good friend Rickie Fowler at 3 under par.
With the golf course playing soft and rewarding quality ball-striking, Thomas seemed well on his way to a round in the mid-60s.
Instead, he backed up, playing his second nine in a birdie-less 37 to post 1-under 69 Thursday and find himself four off the early pace set by Fowler.
"I played well," he said, before quickly adding, "obviously, I'm not very pleased with my back nine."
---
PGA Championship: Scores | Live blog | Full coverage
---
Two under on his round with one hole to play, Thomas dropped a shot at the par-4 ninth when his ball came to rest in a pitch mark in a fairway bunker. He splashed out, hit a wedge to 12 feet, and missed his par putt.
"I've never had my ball end up in somebody else's pitch mark in a bunker before," he said. "That was a pretty terrible break on my last hole. Could have cost me one or two strokes. It's just unfortunate for someone not to rake it, but it is what it is."
Thomas was plenty aware he could have gotten much more out of the round, but nonetheless seemed satisfied with his start.
"I could have shot 7 or 8 under pretty easily," he said. "I played well on the front nine. Had some good holes on the back nine, too. Had a couple of putts that didn't quite go in. Had a nasty lip on the 16th hole. Definitely a lot more positives to take than negatives, and I'm in a good position for Thursday."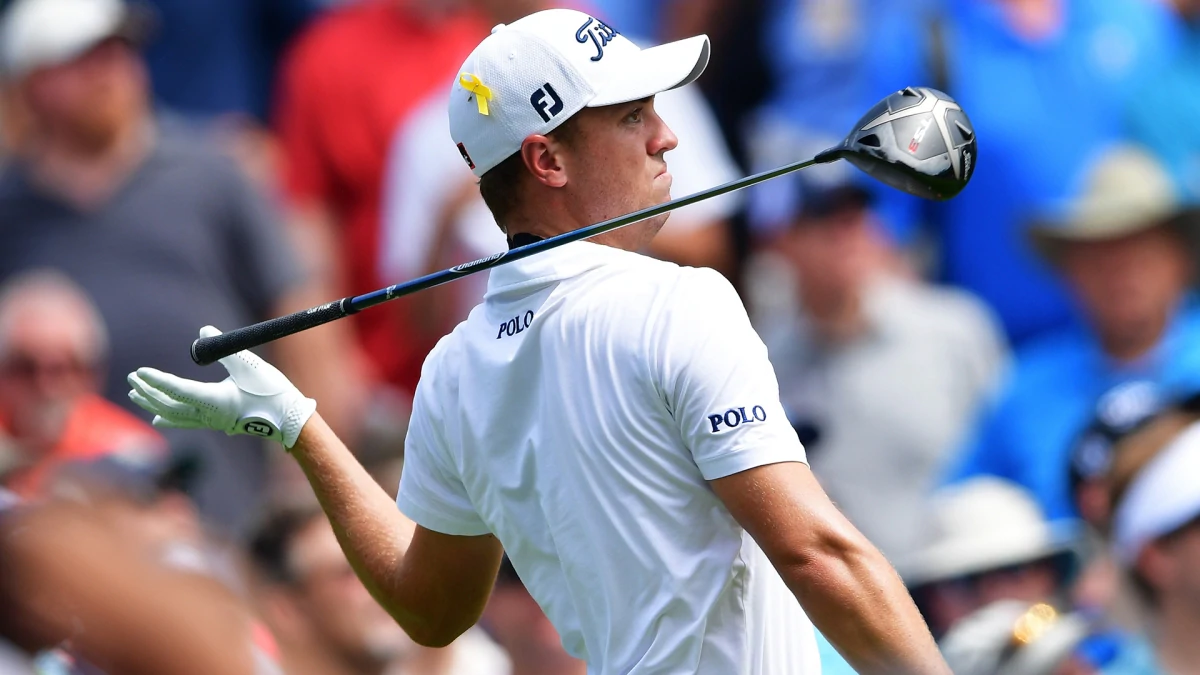 Source: Internet