PARAMUS, N.J. – Tiger Woods and Bryson DeChambeau are both golf geeks. It's one of the reasons why Woods has adopted DeChambeau so quickly as a little brother on the PGA Tour.
Sure, they both play a golf ball made by the same manufacturer, so that, by nature, puts them together often in various functions and outings. But there's more to it than that.
Woods likes to talk shop. DeChambeau does too. So when they get together, there's no telling where the conversation will go.
DeChambeau, The Northern Trust leader by 4 shots after shooting a third-round 63, realizes how lucky he is to pick the brain of one of the best minds in the game. He learns something every time they talk.
---
Full-field scores from The Northern Trust
The Northern Trust: Articles, photos and videos
---
"I never realized the immense talent he has in regards to the feel in his hands and his ability to control the golf ball and do things I've never seen before," DeChambeau said. "So it's been nice to ask him questions like 'how are you doing that?'
"He never answers that or whatever because look, everybody has their own secrets, right, and you want it to be beneficial to what you do."
DeChambeau is a different cat though, he thinks differently than anyone else on the PGA Tour. His DNA is different. He's not afraid to be different. He's not afraid to push the envelope.
So does it ever get to a point where DeChambeau gets too chatty with Woods?
"At times he tells me to shut up and hit the ball," he said. "It is what it is. It's fun. I like to joke with him a little bit. It's been great."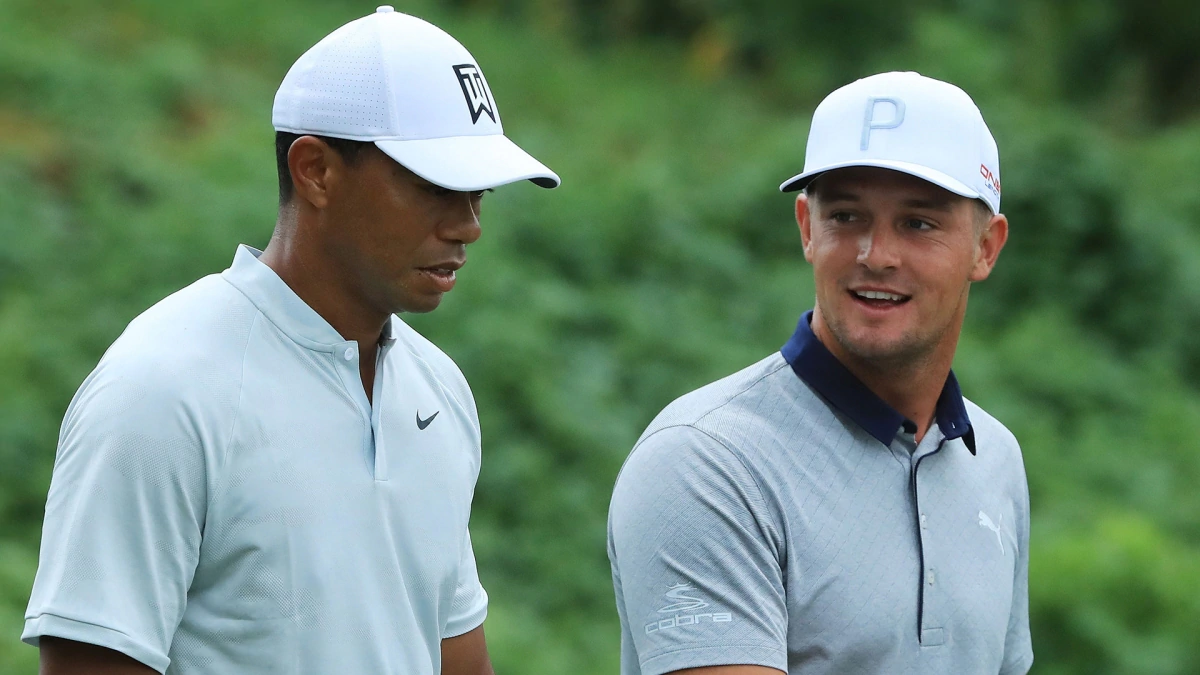 Source: Internet