NORTON, Mass. – Bryson DeChambeau isn't currently on the U.S. Ryder Cup team, although that will likely be rectified on Tuesday when Jim Furyk announces three of his four captain's picks, but he already seems poised to take over as the Ping-Pong champion of the team room.
DeChambeau, who won last week's Northern Trust by four strokes and finished just outside the top 8 automatic qualifiers for this year's matches, explained on Wednesday at TPC Boston that he played a number of sports growing up including Ping-Pong.
In fact, given his perfectionist tendencies it was no surprise that he was just as zealous about his Ping-Pong practice as he now is with his golf swing.
---
Dell Technologies Championship: Articles, photos and videos
---
"I loved Ping-Pong," he said. "I used to practice at lunchtime with a couple of buddies of mine against this little robot. We bought a robot, not kidding, and we got a robot where this thing would shoot out the ball, different velocities, and different spin rates. This is what professionals practice with."
DeChambeau said his Ping-Pong game was "pretty good," and he is sure to be tested in France when the team arrives for the matches. In fact, if Matt Kuchar, the undisputed Ping-Pong champion on the PGA Tour, doesn't make the U.S. team, DeChambeau may become the new table tennis king of the U.S. team room.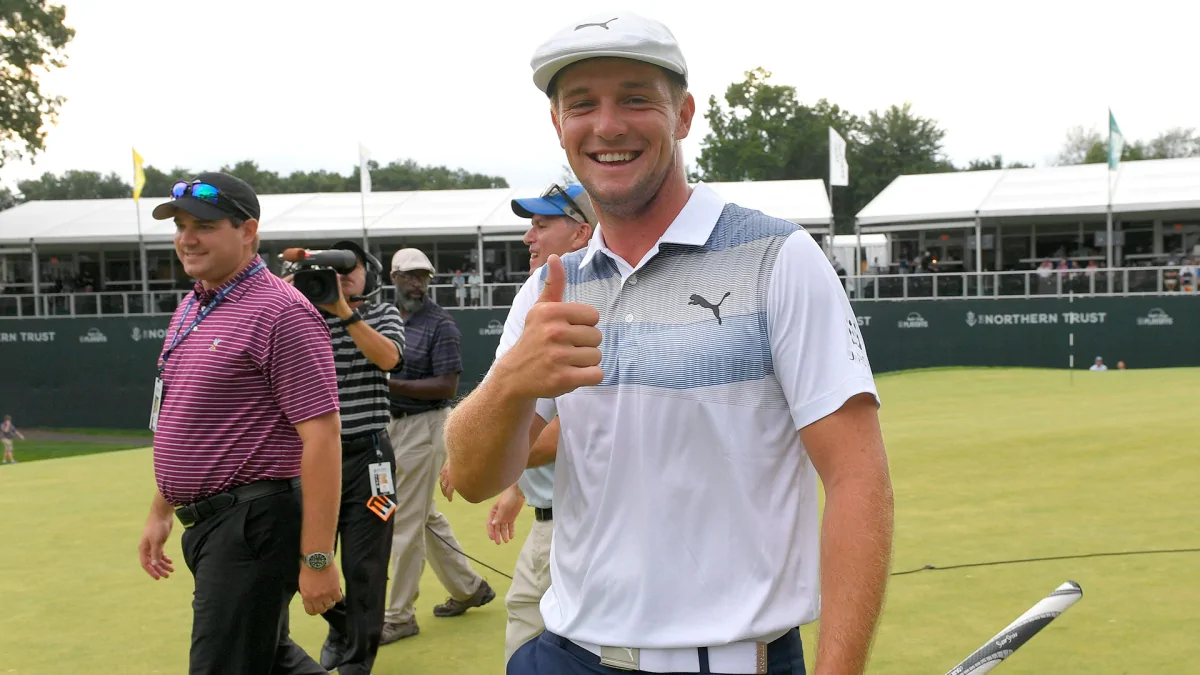 Source: Internet