CONSHOHOCKEN, Pa. – The last Ryder Cup captain may have had an inkling that Bryson DeChambeau was going to be a member of the U.S. team one day.
U.S. captain Jim Furyk announced DeChambeau as one of his three picks on Tuesday night, but once DeChambeau took the stage, he started telling a story about a different captain – Davis Love III.
Just five months into his PGA Tour career in Sept. 2016, DeChambeau travelled with friends and family to Hazeltine to watch the Ryder Cup as a fan. And that's when he quite literally caught Love's eye.
---
Ryder Cup: Articles, photos and videos
---
Per DeChambeau, the two had the following exchange, complete with multiple uses of the word "man."
It was kind of interesting. I think he looked over and did a double-take and looked, like, "Bryson; that you?" I was standing outside the ropes, chilling, have a good time, watching everybody play well.
I said, 'Yeah, it's me, I'm just coming here to support. I want to get a feel of what it's like.'
He's like, 'Good on ya, man. That was cool. Thanks for coming out and supporting.'
I was like, 'Yeah, man, I wouldn't have done it any other way.' So pretty special, and it was nice for him to call me out of the crowd. That was cool.
After finishing ninth on the U.S. points list, DeChambeau was a likely captain's selection, but he cemented his status with back-to-back victories at The Northern Trust and the Dell Technologies Championship, the first two legs of the FedExCup Playoffs.
DeChambeau admitted Tuesday that he still wasn't sure he was going to make the team after his win at Ridgewood, and so he was once again motivated to prove himself at TPC Boston.
That comment drew a smile from Captain Furyk. Another comment drew a laugh from everyone else in the room and served as a fitting bookend for DeChambeau's two-year ascent from spectator to competitor.
"Well, I just took a shower," DeChambeau answered, when asked where he was when he got the good news. "I just got out of the shower and Davis actually texted me and said, 'Give the captain a call.'"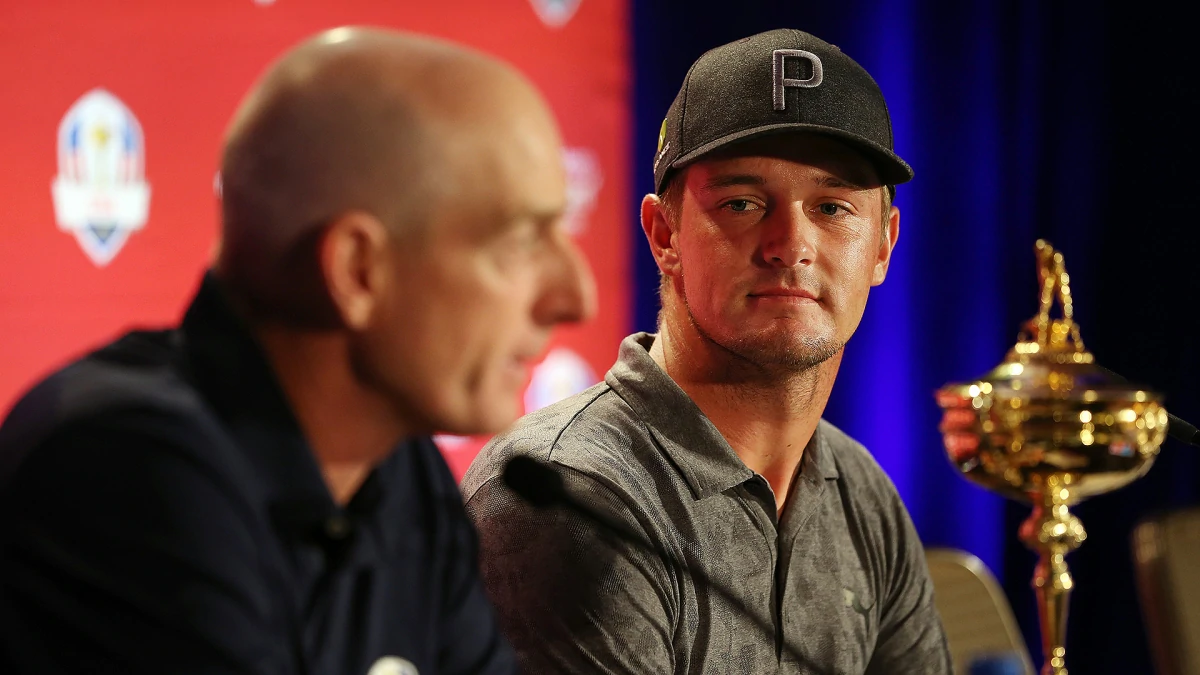 Source: Internet