ATLANTA – Bryson DeChambeau seems like he's prepared for any and every circumstance golf can bring him. But he wasn't ready for East Lake's rough in Rd. 1 of the Tour Championship.
"[T]he rough is brutal out there. I've never encountered something that thick," he said. "It's a zoysia and Bermuda blend, and new conditions for me again."
DeChambeau hit six of 14 fairways in the first round. He made two double bogey on his way to a front-nine 39, but recovered with three birdies on the back to finish at 1-over 71.
When you don't hit fairways, you don't hit greens at East Lake. It's what Tiger Woods said after his opening 65, in which he hit 10 fairways. DeChambeau learned that the hard way on Thursday.
---
Projected FedExCup standings
Current FedExCup standings
Tour Championship: Articles, photos and videos
---
"If I would have drove it a little bit better it would have been fine," he said. "I drove it well enough to shoot even par, but those chip shots around the greens. I mean, I couldn't believe some of the lies I drew around the green. It was near impossible to judge and understand. Really penalizing. It was like hitting it in the water and kind of frustrating."
DeChambeau started the FedExCup finale in first place in the standings, thanks to wins in the first two playoff events. He's now projected fourth. But, he's only six shots off the lead and five back of the current projected winner, Justin Rose.
"You're never out of it. I've got 54 holes left. You know, a lot of golf to be played," he said. "And if I get my game going, if I get my driving in the right direction, watch out."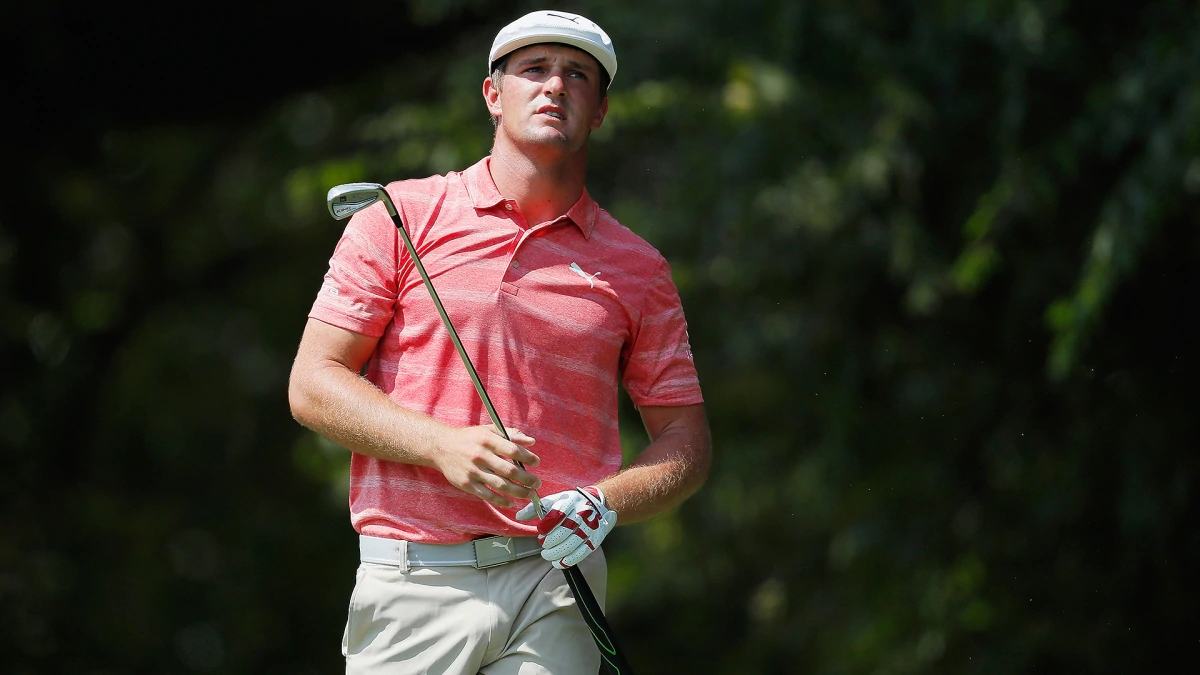 Source: Internet