SOUTHAMPTON, N.Y. – Over the past few years, Jason Day has mentioned often how much he's idolized Tiger Woods and what advice he's given him throughout his career.
Day climbed to world No. 1 in 2015, while Woods was battling a back injury and contemplating whether he'd be able to continue his career.
Now that Woods is healthy, happy and returning to form?
Day doesn't mind poking fun at his mentor.
---
U.S. Open: Tee times | Full coverage
---
"I texted him the other day," he said Tuesday at the U.S. Open. "I sent him a picture. It was him at this event in 2004, and he had MC Hammer pants on. I'm like, 'Hey, man, look at these pants. They're terrible.' He had pleats on them and everything. Old-school stuff.
"And he didn't text me back."
But for the most part, Woods has remained an open door for Day, even as he shows signs of being ready to return to the winner's circle himself. At the Wells Fargo Championship in May, Day revealed that Woods had texted him on the eve of the final round, imploring him to "get this thing done."
Day went on to win for the second time this season.
"Since he's come back, his killer instinct is starting to go toward what it used to be," Day said. "He's definitely not as aggressive as he used to be with regard to that. … He was on the putting green this morning, and he was putting around my hole, and he was annoying me.
"But he's great because the banter was going back and forth, and we were giving each other a little bit of shtick that I can't say on TV."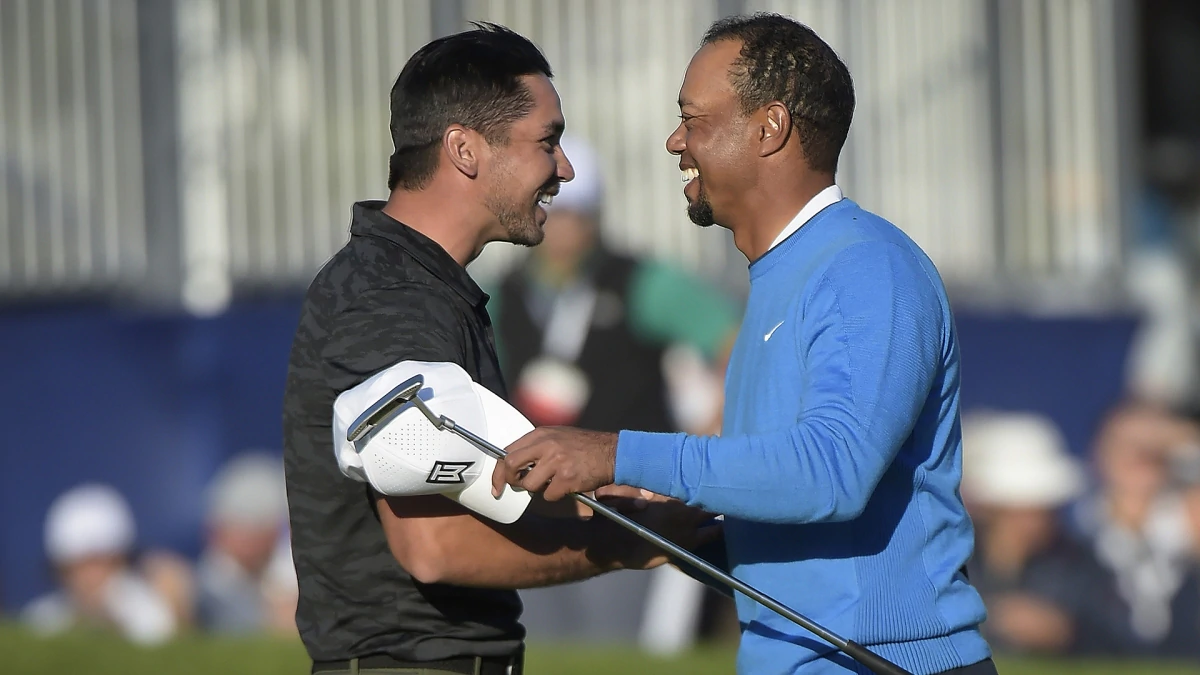 Source: Internet