With the U.S. Open set to return to Shinnecock Hills for the first time in 14 years, USGA executive director Mike Davis insists that his organization has learned from the setup mistakes that marred the event the last time it was played on the Southampton, N.Y., layout.
Retief Goosen held off Phil Mickelson to win his second U.S. Open back in 2004, but the lasting image from the tournament may have been tournament officials spraying down the seventh green by hand during the final round after the putting surface had become nearly unplayable. With the course pushed to the brink over the first three days, stiff winds sucked out any remaining moisture and players struggled to stay on the greens with 30-foot putts, let alone approach shots.
Speaking to reporters at U.S. Open media day, Davis offered candid reflections about the missteps that led to the course overshadowing the play during that infamous final round.
"I would just say that it was 14 years ago. It was a different time, it was different people, and we as an organization, we learned from it," Davis said. "When you set up a U.S. Open, it is golf's ultimate test. It's probably set up closer to the edge than any other event in golf, and I think that the difference then versus now is we have a lot more technology, a lot more data in our hands.
"And frankly, ladies and gentlemen, what really happened then was just a lack of water."
Davis pointed to enhancements like firmness and moisture readings for the greens that weren't available in 2004, and he noted that meteorological data has evolved in the years since. With another chance to get his hands on one of the USGA's favorite venues, he remains confident that tournament officials will be able to better navigate the thin line between demanding and impossible this time around.
"There are parts that I think we learned from, and so I think we're happy that we have a mulligan this time," Davis said. "It was certainly a bogey last time. In fact maybe even a double bogey, and equitable stroke control perhaps kicked in."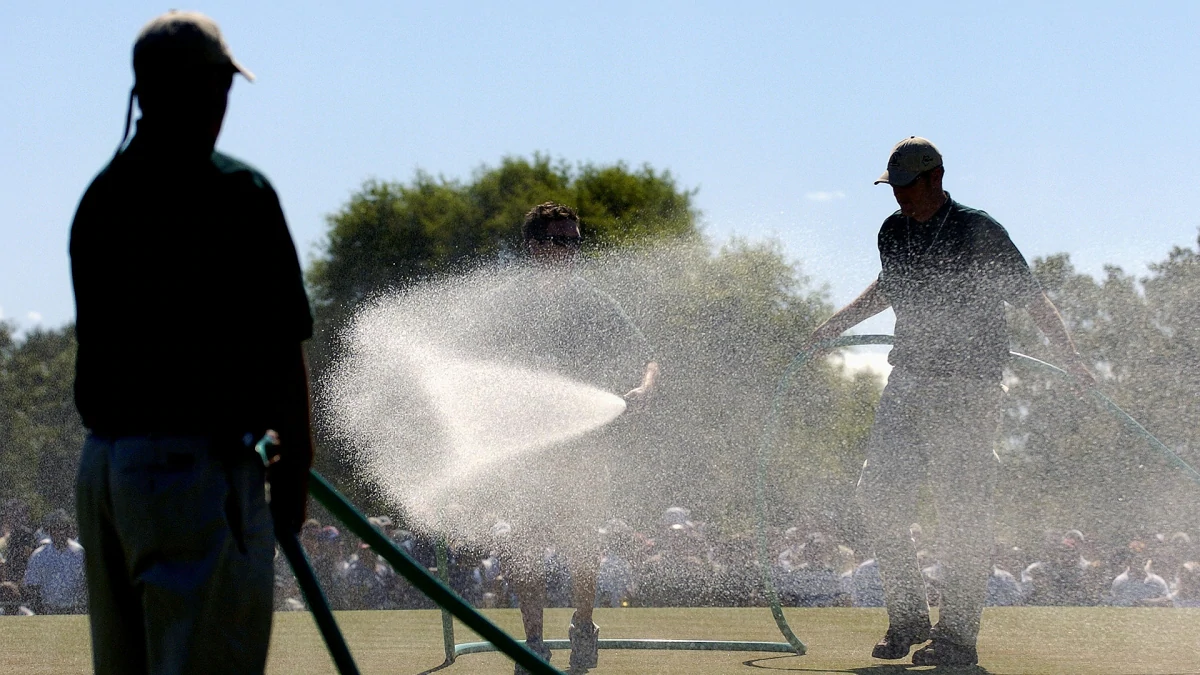 Source: Internet