It's a new year, but USGA executive Mike Davis hasn't changed his views on the growing debate over distance.
Speaking with Matt Adams on SiriusXM PGA Tour Radio, Davis didn't mince words regarding his perception that increased distance has had a negative impact on the game of golf, and he reiterated that it's a topic that the USGA and R&A plan to jointly address.
"The issue is complex. It's important, and it's one that we need to, and we will, face straight on," Davis said. "I think on the topic of distance, we've been steadfast to say that we do not think increased distance is necessarily good for the game."
Davis' comments echoed his thoughts in November, when he stated that the impact of increased distance has been "horrible" for the game. Those comments drew a strong rebuke from Titleist CEO Wally Uihlein, who claimed there was "no evidence" to support Davis' argument.
That argument, again reiterated Tuesday, centers on the rising costs associated with both acquiring and maintaining increased footprints for courses. Davis claimed that 1 in 4 courses in the U.S. is currently "not making money," and noted that while U.S. Open venues were 6,800-6,900 yards at the start of his USGA tenure, the norm is now closer to 7,400-7,500 yards.
"You ask yourself, 'What has this done for the game? How has that made the game better?'" Davis said. "I think if we look at it, and as we look to the future, we're asking ourselves, saying, 'We want the game of golf to be fun.' We want it to continue to be challenging and really let your skills dictate what scores you should shoot versus necessarily the equipment.
"But at the same time, we know there are pressures on golf courses. We know those pressures are going to become more acute."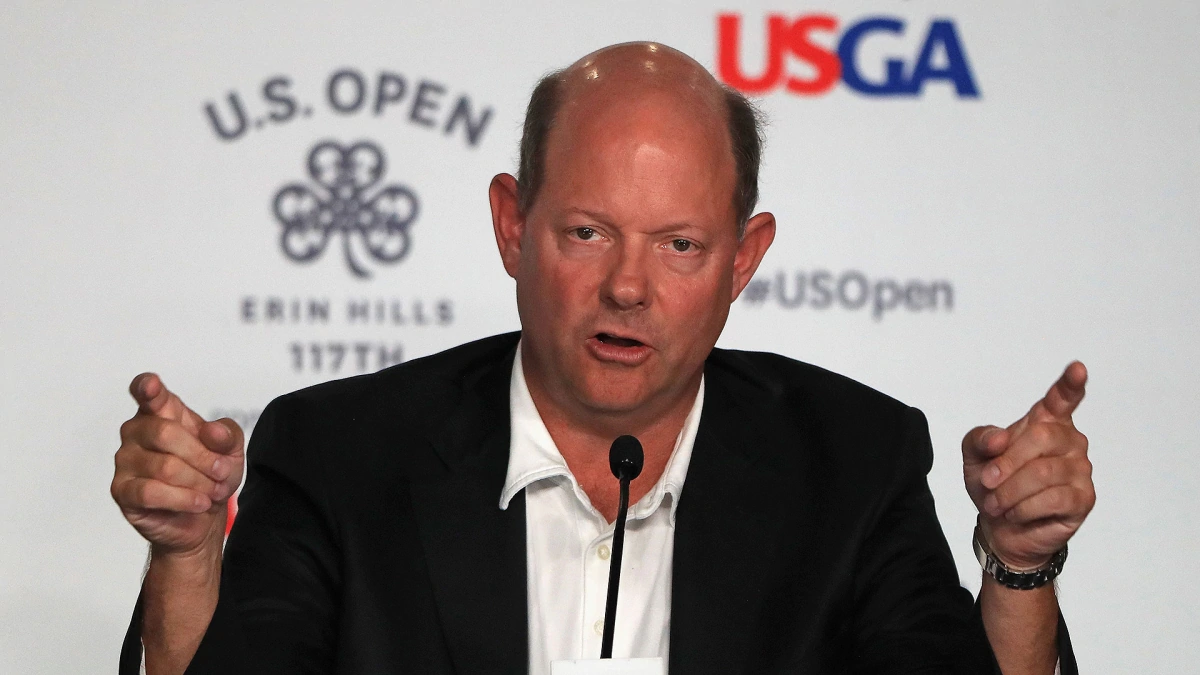 Source: Internet