PHOENIX – Laura Davies limped around Wildfire Golf Club Saturday with an ache radiating from her left Achilles up into her calf muscle at the Bank of Hope Founders Cup.
"Every step is just misery," Davies said after. "It's just getting older. Don't get old."
She's 54, but she played the third round as if she were 32 again.
That's how old she was when she was the LPGA's Rolex Player of the Year and won two major championships.
With every sweet swing Saturday, Davies peeled back the years, turning back the clock.
Rolling in a 6-foot birdie at the 17th, Davies moved into a tie for the lead with Inbee Park, a lead that wouldn't last long with so many players still on the course when she finished. Still, with a 9-under-par 63, Davies moved into contention to try to become the oldest winner in LPGA history.
Davies has won 20 LPGA titles, 45 Ladies European Tour titles, but she hasn't won an LPGA event in 17 years, since taking the Wegmans Rochester International.
Can she can surpass the mark Beth Daniel set winning at 46?
"I still think I can win," Davies said. "This just backs that up for me. Other people, I don't know, they're always asking me now when I'm going to retire. I always say I'm still playing good golf, and now here's the proof of it."
Davies knows it will take a special day with the kind of final-round pressure building that she hasn't experienced in awhile.
---
Full-field scores from the Bank of Hope Founders Cup
---
"The pressure will be a lot more tomorrow," she said. "We'll see, won't sleep that well tonight. The good news is that I'll probably be four or five behind by the end of the day, so the pressure won't be there as much."
Davies acknowledged confidence is harder to garner, as disappointments and missed cuts pile up, but she's holding on to her belief she can still win.
"I said to my caddie, `Jeez, I haven't been on top of the leaderboard for a long time,'" Davies said. "That's nice, obviously, but you've got to stay there. That's the biggest challenge."
About that aching left leg, Davies was asked if it could prevent her from challenging on Sunday.
"I'll crawl around if I have to," she said.
Saturday's 63 was Davies' lowest round in an LPGA event since she shot 63 at the Wendy's Championship a dozen years ago.
While Davies is a World Golf Hall of Famer, she has been sitting just outside the qualification standard needed to get into the LPGA Hall of Fame for a long time. She needs 27 points, but she has been stuck on 25 since her last victory in '01. A regular tour title is worth one point, a major championship is worth two points.
Davies said she still dreams about qualifying.
"You never know," she said.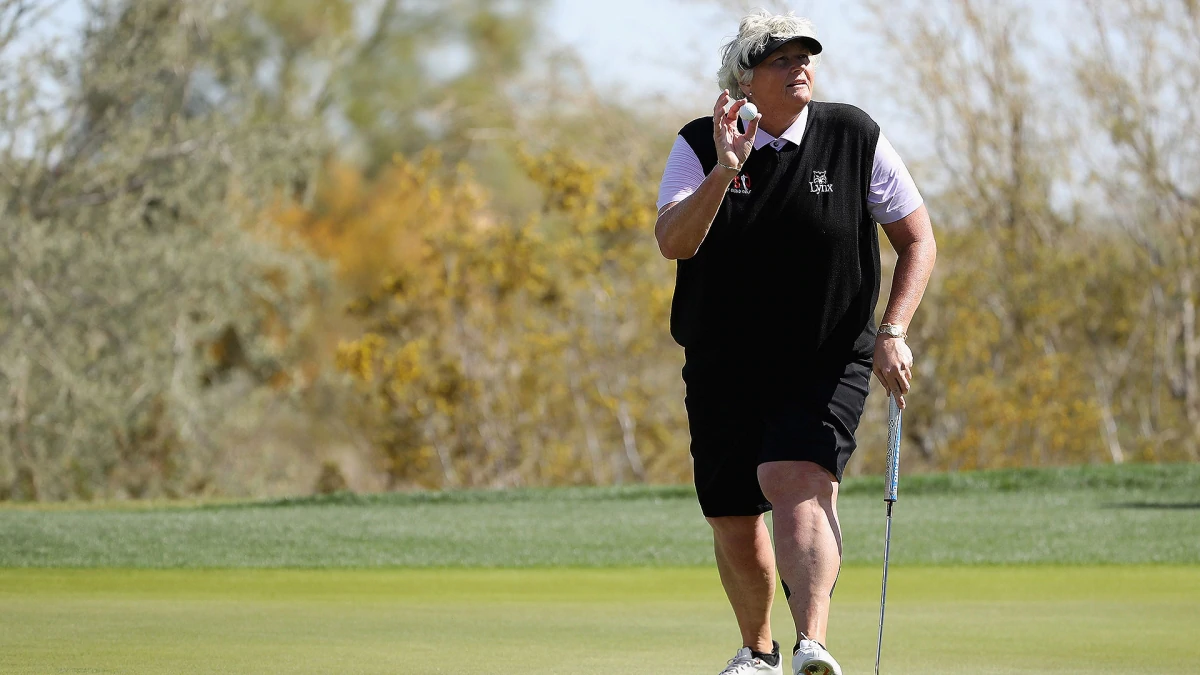 Source: Internet