CHARLOTTE, N.C. – Play was suspended Friday night at the PGA Championship as darkness descended on Quail Hollow, the product of a 103-minute weather stoppage earlier in the day.
Players were taken off the course at 4:43 p.m. ET Friday, minutes before the property was deluged by the first of a series of rain bursts. Play resumed at 6:26 p.m ET but the horn blew again at 8:13 p.m. ET.
---
PGA Championship: Scores | Live blog: Day 2 | Full coverage
---
Twenty-five players will return Saturday morning to complete their rounds. Included in the group is Chris Stroud, last week's Barracuda Championship winner, who is 5 under for the week through 13 holes of his second round.
The projected cut line is 5 over.
Once the second round wraps up Saturday morning, Round 3 will begin approximately 40 minutes thereafter, with tournament officials eyeing starting times between 10 a.m. and 2 p.m. ET. Players will go off the first tee in threesomes.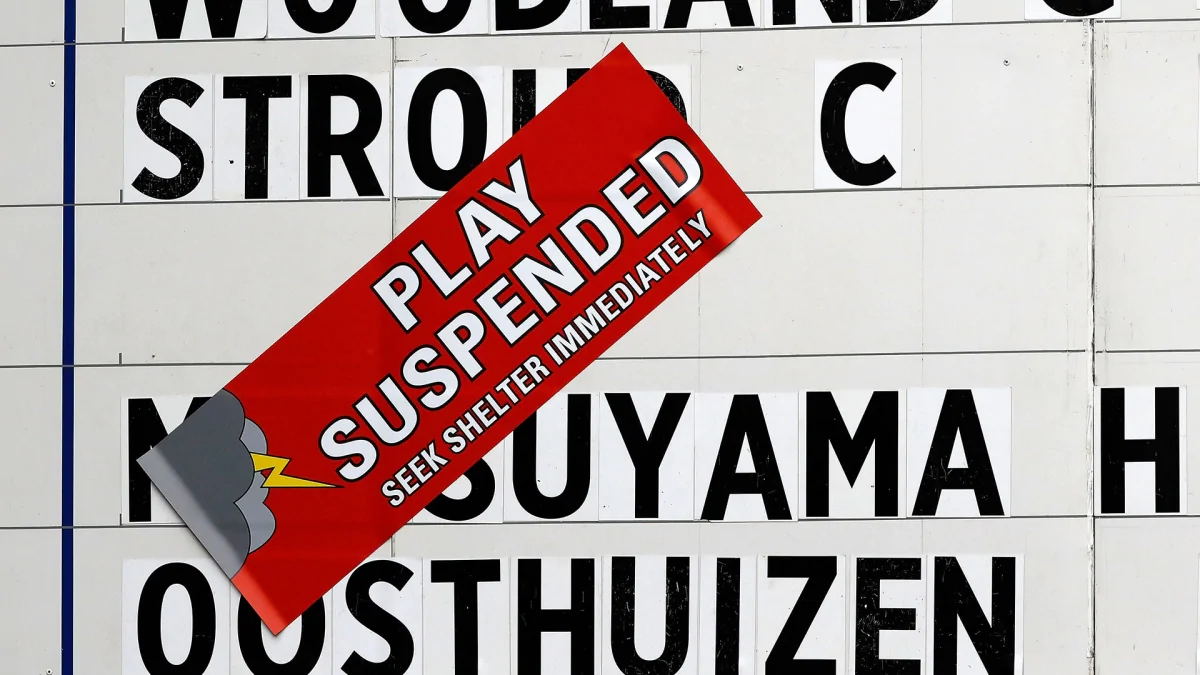 Source: Internet